Lactic acid vs glycolic acid: what's the difference between these exfoliators and which one should you use?
How to decide between lactic acid vs glycolic acid in your skincare routine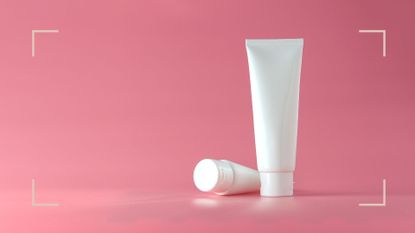 (Image credit: Getty images)
Trying to work out whether you should use lactic acid vs glycolic acid? That probably means you've decided this is your year to swap facial scrubs for chemical exfoliation—smart move. If you're feeling bamboozled by the acid ingredients on offer, we can help. Here's a side-by-side look at two popular choices: glycolic acid vs lactic acid.
Both of these ingredients are part of the alpha hydroxy acid (AHA) family and are primarily used in a skincare routine to exfoliate, so they do have a lot in common. However, if you're new to AHA exfoliation using skincare acids, it's important to bear in mind the key differences between these ingredients, namely their intensity level.
Ready to learn more? Here's everything you need to know to pick the right skincare ingredients and get down to some skin smoothing action, safely.
Lactic acid vs glycolic acid: Your expert guide
What are lactic acid and glycolic acid?
What is lactic acid?
Lactic acid is naturally derived from milk and made by our muscles, but it's also produced synthetically. It's a chemical exfoliant that helps you shed dead skin cells to reveal a new and improved complexion. Its use in skincare is thought to go back centuries. "It has been said that Cleopatra applied milk to her skin and some of the benefits are thought to have been derived from the lactic acid," says Dr. Marisa Garshick, MD, dermatologist at MDCS Dermatology. These days, it's known as one of the most popular AHAs, and one of the gentlest so can be the best facial exfoliator for sensitive skin types or those with reactive skin conditions such as rosacea.
What is glycolic acid?
Glycolic acid comes from sugar cane, but, like lactic acid, it can also be manufactured. It's another chemical exfoliant and is often recommended for mature skin when your body's natural sloughing-off process slows down. "It can be used to help with signs of aging, improving the appearance of fine lines wrinkles, discoloration (such as pigmentation), and the overall tone and texture of the skin," Dr Garshick explains. In the AHA family, glycolic acid is the most powerful. Its small molecular size means it can deeply penetrate the skin and produce faster and more noticeable results.
What do lactic acid and glycolic acid have in common?
Deciding between lactic acid vs glycolic acid starts with recognizing a few similarities between the two. "They both work by weakening the connections between the cells in the top layer of the skin, which helps to exfoliate or remove the dead skin cells while encouraging collagen production," explains Dr. Garshick.
They're also humectants, meaning they help lock in moisture and, along with your best face moisturizer, keep your skin hydrated. Overall, their benefits can include reduced fine lines such as crow's feet, a more even skin tone, improved texture and less congestion on the skin's surface, which along with beta hydroxy acid (BHA) can be very effective in a skincare routine for acne.
Lactic acid vs glycolic acid: The key differences
Molecule size: "Because lactic acid is a larger molecule, it's more gentle and a good option for those with sensitive skin," says Dr. Garshick. This is because it can't penetrate the skin as deeply as glycolic, which has smaller deeper-absorbing molecules that may not be tolerated as easily.
Speed of results: While glycolic acid can offer a deeper exfoliation, lactic acid remains closer to the surface. That means it will be less irritating, which is great especially if you're new to AHA exfoliation. But it also means you won't see results as quickly.
Moisturizing benefits: Additionally, lactic acid offers more moisturizing benefits compared to glycolic acid. Overall, it can be a more gentle choice that will still leave your skin brighter and softer, but with less intensity.
How should you use lactic and glycolic acid
As you shop around and weigh up lactic acid vs glycolic acid, you'll see both AHAs featured in a variety of the best skincare products. This means there are lots of different ways to work lactic acid and glycolic acid into your skincare routine.
"They can be found in the best cleansers to offer a gentle exfoliation, overnight creams or serums to give the skin a brightening boost in a skincare night routine as well as facial exfoliating pads, body exfoliators, and creams," says Dr. Garshick. And as for the big question - how often should you exfoliate your face? "Most exfoliants are designed to be used just once or twice per week to minimize irritation to the skin. While some products may be indicated for daily use, it is best to incorporate these into your routine slowly to make sure you tolerate them."
If you're new to lactic acid or glycolic acid, choose a product with a low concentration of your chosen AHA. After patch testing the product, use it once a week at first. As your skin adjusts, you can gradually work your way up. Keep in mind that, as chemical exfoliants, glycolic acid and lactic acid will make your skin more susceptible to UV damage. That's why these ingredients are best saved for night use and you should be diligent about using the best facial sunscreen with acids in your routine.
WHEN SHOULDN'T I USE THESE INGREDIENTS?
On your glycolic acid or lactic acid exfoliation nights, Dr. Garshick advises steering clear of a few ingredients:
Retinoids: "It is best to avoid using these with other ingredients such as retinoids as they may impact the stability or increase the risk of skin sensitivity, respectively."
Layered up with Vit C: She adds that it's still possible to keep actives like the best vitamin C serums in your lineup. Just alternate nights and refrain from using them back-to-back.
With physical scrubs: Additionally, since you're making the switch to chemical exfoliation, you can set aside your physical exfoliants. Both aren't necessary and the grittiness could irritate your skin after using an AHA. So long, scrubs!
Lactic acid vs glycolic acid: w&h verdict
Debating lactic acid vs glycolic acid is a bit like choosing between a gin martini or a G&T. Both are good options, will get to work in much the same way, and, if you do enough of it, bring about the same end result. The difference lies in the potency.
If you're looking for faster results and a little more intensity, a glycolic acid product could be your best choice. But if you're in search of a gentler acid treatment for first-timers or sensitive skin, but something that still gets the job done, lactic acid might be right for you.
---
woman&home thanks Dr. Marisa Garshick of MDCS Dermatology. for her time and expertise
Beauty Editor, womanandhome.com
As woman&home's Beauty Channel Editor, Fiona Mckim has tried more products than she's had hot dinners and nothing makes her happier than raving about brilliant finds on womanandhome.com or her instagram grid (@fionamckim if you like hair experiments and cute shih-tzus). Fiona joined woman&home as Assistant Beauty Editor in 2013 under industry legend Jo GB, who taught her everything she needed to know (learn about ingredients and employ extreme cynicism). She has since covered every corner of the industry, from interviewing dermatologists and celebrities to reporting backstage at Fashion Week and judging the w&h Beauty Awards.