How Bee Venom Can Transform Your Skin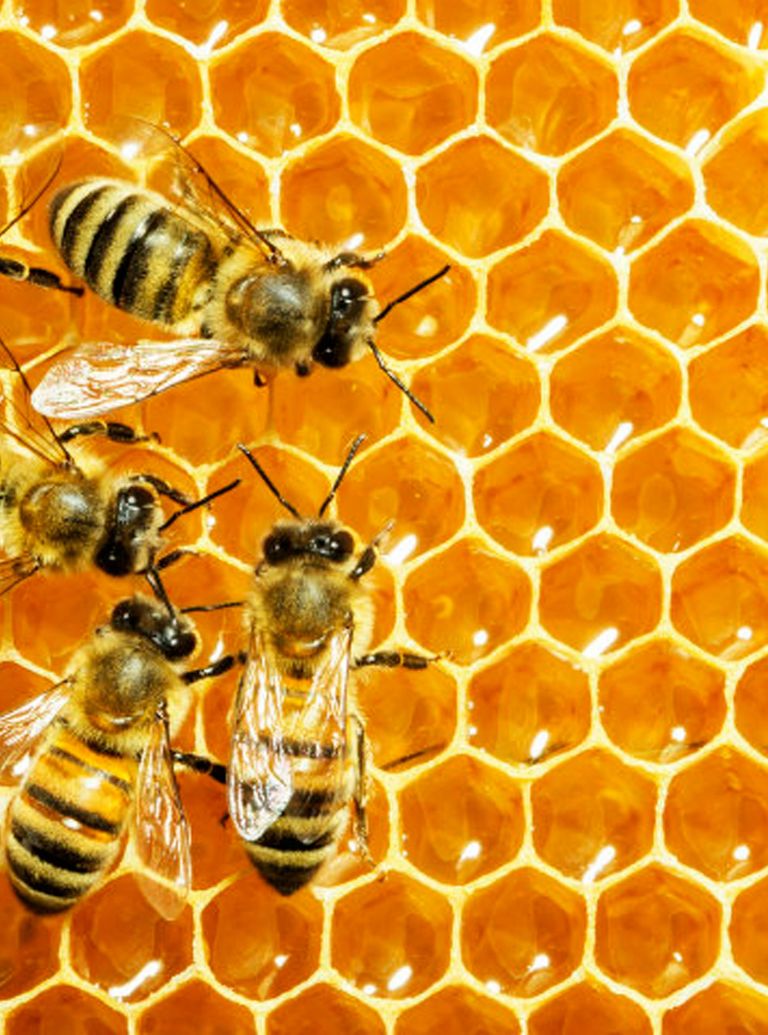 Discover Kate Middleton's surprising secret to firm, youthful looking skin. It's all about the bee venom...
Bee venom skincare has created quite a buzz in the beauty industry recently, with a host of famous (and enviably youthful) faces paying testament to its miracle properties.
The Duchess of Cambridge,Kate Middleton
, swears by Deborah Mitchell's Heaven Honey Bee Venom Mask to maintain her dewy glow, as does the Duchess of Cornwall. But it's not just a royal secret. Victoria Beckham, Gwyneth Paltrow and Caroline Flack all rely on the Rodial bee venom range to keep fine lines at bay.
But how can a bee sting be beneficial for your skin? It's a revolutionary technique whereby the bee venom cosmetically fools the skin in to thinking it has been lightly stung with the toxin melittin.
This causes the body to direct blood flow towards the area, and stimulates the production of the naturally-occuring chemicals collagen and elastin, which hydrate skin and keep it taut.
In fact, it's the beauty industry's best kept secret for targeting wrinkles, puffiness and the dryness of sun-damaged skin... but not for much longer. With the launch of Holland & Barrett's Manuka Doctor bee venom range, high streets everywhere are being flooded with covetable bee venom products at affordable prices.
So make sure you get your hands on nature's answer to Botox with our round-up of the best bee venom skincare on the market.
Manuka Doctor Facial Cleanser, £16.99 for 150ml
Developed by the boffins at Holland & Barrett, the Manuka Doctor bee venom range is the first affordable collection of bee venom products to hit the high street. From foamy facial cleansers to rejuvenating face masks, Manuka Doctor has every skincare need covered; so you can concentrate on getting firmer, brighter-looking skin without breaking the bank. Find more Manuka Doctor products here
Rodial Bee Venom Moisturiser, £150 for 50ml
Rodial's bee venom moisturiser blends the best anti-aging agents on the market to create a doubly effective treatment. Hyaluronic acid hydrates and plumps the skin, while the bee's venom tightens it, giving a youthful firmness without the frozen look of Botox. Available at rodial.co.uk
Deborah Mitchell's Heaven Honey Bee Venom Mask, £73 for 50ml
Kate Middleton turned to this product in the run-up to her wedding in 2011. Infused with hydrating Manuka honey and the magic bee venom ingredient that immediately lifts and tightens skin, it's no wonder clients are clambering to get a scoop of Heaven's Honey Bee Venom Mask. Developed by beauty pioneer, Deborah Mitchell, it's a worthwhile investment. Available at skinorganics.co.uk
Skin Chemists Bee Venom Facial Serum, £135 for 30ml
Favoured by supermodel of the moment, Jourdan Dunn, Skin Chemists Bee Venom Facial Serum moisturises and refreshes the skin, giving it a lustrous glow. Apply twice a day, and overlay with an intensive moisturiser for extra hydration. Available at skinchemists.com
Nature's Beauty Bee Venom Eye Serum, £25 for 20ml
Target pesky crow's feet with the help of Nature's Beauty, the first bee venom eye serum to hit the UK. Blending the venom of the New Zealand bee with antioxidant-rich Manuka honey, avocado and primrose oil, Nature's Beauty soothes and moisturises for a smoother appearance. Available at abeautifulworld.co.uk
Abeeco Bee Venom Mask, £47.01 for 50g
As one of the most trusted brands in New Zealand, where most of the bee venom harvesting takes place, Abeeco is the go-to source for reliable anti-aging treatments. This bee venom mask promises a cumulative effect, meaning the longer you use it, the more noticeable the effects will be. Available at beevenommask.com
Nectar Balm Bee Venom Cream, £18.99 for 60ml
This is a truly credit-busting buy at just £18.99. Nectar Balm's bee venom cream is the perfect hand-bag essential for those hourly moisturising top ups. Available at feelunique.com
Royal Nectar Bee Venom Face Mask, £47.99 for 100ml
Royal Nectar's bee venom face mask gently stimulates the facial muscles, encouraging them to firm and smooth the skin's appearance. Use as part of a daily skincare routine by applying for 20 minutes before washing it off. Available at nectarease.co.uk
Rodial Bee Venom Super Serum, £160 for 30ml
For an intense hit of skin-perfecting bee venom, why not try Rodial's bee venom super serum? The treatment is the ultimate, last-minute solution for instant skin plumping and tightening. Available at rodial.co.uk