How to get Carrie Bradshaw hair: expert step-by-step tips to achieve those iconic curls and more
Who doesn't want Carrie Bradshaw hair? And just like that—here's how you get four of her most fabulous styles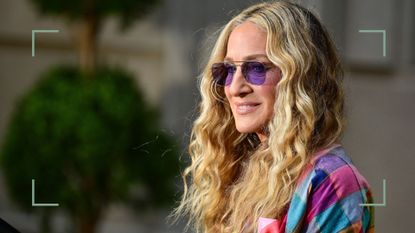 (Image credit: Getty images)
Ever wondered how you can get Carrie Bradshaw hair? You're not alone. Carrie's iconic coiffures are just one of the reasons to watch And Just Like That, the reboot of our favorite fashion-centric show, Sex and the City. Just as her ever-evolving wardrobe has been a constant source of inspiration, Carrie Bradshaw hair and the many styles thereof have had a major influence on our beauty routines since the show first aired back in 1998.
"I always found that her hair stole the show and was the perfect finish to any outfit she wore," says Adam Reed, Editorial Ambassador for L'Oréal Professionnel. From the voluminous curls that made their debut in season one to low-effort high-impact easy hairstyles like beach hair waves, the New Yorker's hairstyle repertoire is ultra versatile. "We really saw a hair evolution over the seasons that has pushed and changed beauty trends—still to this day," adds Reed.
So once you've nailed down how to dress like Carrie Bradshaw why not give her famous 'do a go too? We've charted Carrie's four most iconic hair looks and how you can recreate them at home with expert tips from pro stylists Adam Reed and Syd Hayes.
Carrie Bradshaw hair: A step-by-step masterclass
1. Classic Carrie Curls
Appearing on-screen in series one, Carrie's classic curls quickly became her most famous hairstyle. They're voluminous, disheveled yet defined, and, according to Reed, can be achieved on hair that isn't naturally curly. Hurrah! If you have naturally curly hair, skip to step four, straight-haired types start from step one.
Our beauty editor recommends…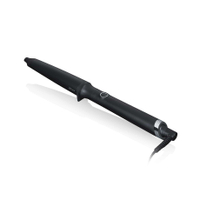 (opens in new tab)
ghd Curve Creative Curl Wand |RRP: $199/£129
Invest in this foolproof curling wand that features a small barrel for tight curls and a heat-up time of 25 seconds. Need more advice? learn how to curl hair (opens in new tab)for perfect Carrie curls.
2. Oversized Messy Bun
"Carrie's signature oversized bun is a look I adore as I love creating effortless texture in hair," says Adam Reed. Requiring minimal effort but offering maximum impact, the messy bun is one of the easiest hair up styles to achieve that looks great on everyone. If you don't have the natural length and volume to recreate the XXL Carrie Bradshaw hair bun, backcomb your ponytail and fill it with a blast of the best dry shampoo to bulk it up.
Our beauty editor recommends…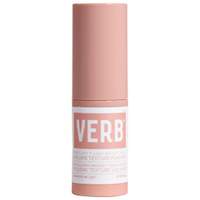 (opens in new tab)
VERB Volume Texture Powder | RRP: $18/£16
Work this savvy spray into your messy bun to add texture. Tapioca starch boosts volume while pro-vitamin B5 and glycerin (opens in new tab) hydrate and soften strands.
3. Glamorous Flowing Waves
Cascading flowing waves are a go-to Carrie Bradshaw hair look. Appearing in both Sex and The City films as well as And Just Like That, the glamourous style is often seen paired with blonde highlights in hair. To recreate the look, you'll need to learn how to blow-dry hair as well as invest in some staple styling products.
"The key to creating Carrie's undone waves is to stop regularly whilst styling and take a second to see how the hair is behaving," says Hayes. "You need to know when enough is enough, it's too easy to get lost in the process and over style."
Our beauty editor recommends…
4. Straight & Sleek
It's not often we see Carrie without her curls, but in Sex And The City's earlier seasons she was spotted wearing her hair in a sleek long hairstyle as well as in straight and wavy long bob hairstyles. Her most recent appearance in And Just Like That also features a straight style. "Carrie's sleek and straight look has beautiful fluidity and volume, rather than being poker straight," says Reed.
If you find that your finished look isn't as sleek as you'd like, go over the hair with one of the best hair straighteners, working quickly so as to not over straighten strands. "I like to gently press the hair rather than holding the straighter tightly and dragging—this way you don't loose any of the shine," says Hayes who's go-to tool is the cordless Babyliss 9000 hair straightener.
Our beauty editor recommends…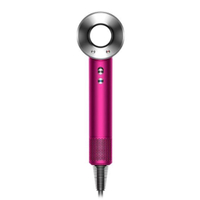 (opens in new tab)
Dyson Supersonic Hair Dryer | RRP: $399.99/£299.99
For a salon-worthy blow dry in the comfort of your home, treat your strands to this next-level Dyson hair dryer (opens in new tab). The styling concentrator attachment creates a high-velocity blade of air that's perfect for sleek looks.
---
woman&home thanks Adam Reed and Syd Hayes for their time and expertise.
Emma Stoddart is a freelance beauty journalist and self-confessed skincare aficionado with over five years' industry experience. Emma has worked for some of the UK's top women's titles including Net-A-Porter, Stylist and Grazia. Her experience spans online and print as well as producing editorial shoots with some of the industry's biggest artists, including Val Garland. Asides from working with them behind the scenes, she's also had the chance to interview the likes of Patrick Ta, Pat McGrath, and Sam McKnight for all their insider tips and tricks.