Get ready to meet your new skincare saviour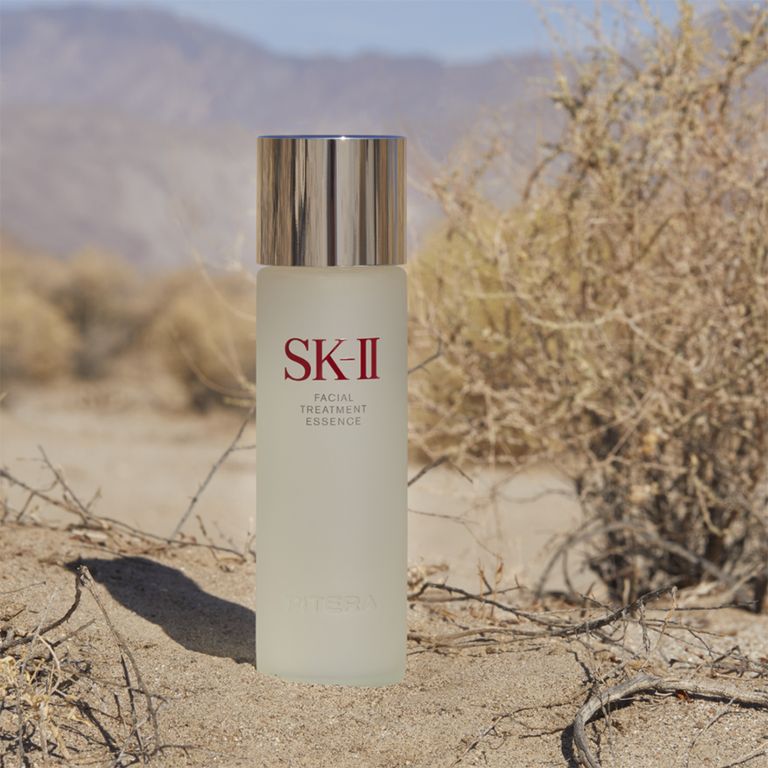 Promotional Feature with SK-II
Finding the right product to suit your skin type can be pretty daunting, especially when you have to factor in all the elements that play havoc with our complexions on a day-to-day basis.
Harsh UV rays and air pollution can cause our skin to become dry, sensitive and generally not very happy, so it's essential that we consider these challenges when choosing a new skincare regime. Thankfully, SK-II Facial Treatment Essence is here to help.
The luminescent Cate Blanchett is a huge fan and SK-II recently joined forces with National Geographic to put its Facial Treatment Essence to the ultimate test.
It sent four loyal brand users and celebrities to some of the world's toughest environments as part of the SK-II: Face The Wild | Face the Camera Extreme Expeditions to see how their skin would withstand the adverse conditions.
From jungles to deserts, these women bravely went in front of the camera for one-of-a-kind beauty shoots that prove that this iconic product delivers everything it promises, and more.
http://www.youtube.com/watch?v=Nw8ZcHhdGR8
Containing more than 50 micro-nutrients, SK-II Facial Treatment Essence is made up of over 90% Pitera, a natural bio-ingredient containing vitamins, amino acids and minerals. This secret ingredient was developed over 35 years ago at a sake brewery in Japan, where scientists noticed that the elderly workers had the most extraordinarily youthful hands, despite having wrinkled faces.
After years of research, the miracle product Pitera was discovered as a naturally derived liquid from the sake fermentation process. It has since gone on to make SK-II a leading skincare brand in 13 worldwide markets.
Soothing and conditioning, SK-II Facial Treatment Essence helps your skin defend itself against harmful conditions. And over time, it overcomes dryness by locking in moisture from within, transforming skin to improve firmness, texture, radiance, spot control and wrinkle resilience.
Believe us, this is one beauty investment buy you'll be thanking us for...