The correct skincare routine order for a healthy, glowing complexion
The ultimate skincare application order, according beauty guru Alice Hart-Davis' book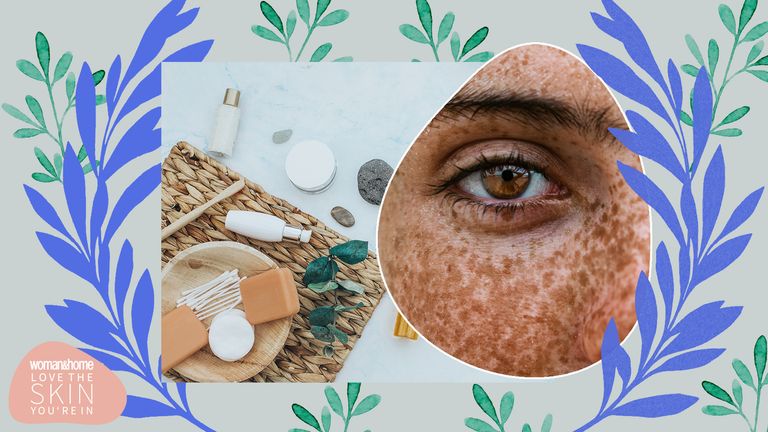 (Image credit: Future)
Looking after your skin can be so confusing. Have you ever wished someone would just give us a skincare routine order to stick to and some nice, clear rules to follow?
Well, today's your lucky day. Beauty journalist and skincare expert Alice Hart-Davis has published her latest book,The Tweakments Guide: Start With Skincare, containing a list of her ultimate skincare rules.
This includes everything from from skincare routines at night to the best SPFs,moisturisers and treatments like skincare acids.
Considering the beauty industry that would happily convince us to use 15 products a day and try a new tweakment every other week, Alice's skincare routine order and rules are refreshingly plain speaking.
"These steps are the building blocks of caring for your skin, and I'm listing out all of them to give you a picture of what full-spectrum skincare can look like."
"Do you have to do all this? Of course not. Or not all at once.
But you need to know why each of the steps is important, and which are non-negotiable and which are optional, then you can make your own decisions about what will suit you, and the type of products to use."
The best skincare routine order
1 Cleanser
"Cleansing is the starting point of skincare. Whatever else you areplanning on doing with your face – whether you are getting ready for the day, putting on makeup, lining up an evening of at-home pampering, or winding down for the night – you need to get yourface clean before you start."
Alice Loves: Aurelia Miracle Cleanser
"Nota miracle, but a really lovely and hard-working cleanser, withan aromatic fragrance of chamomile and eucalyptus andadded probiotics which just about justifies its price-tag."
SHOP NOW: Aurelia Miracle Cleanser, £42, Cultbeauty.co.uk
2 Exfoliator (Clear the surface of debris)
"After cleansing your skin, what next? Before moving on to using skincare treatment products, there is an intermediate step you should know about: exfoliating your skin. It's not something that you should do every day; but done carefully, it will make an instant improvement to your skin, and will improve the effect of the skincare you use."
Alice Loves: Pixi Glow Tonic, £18
"With a decent(5%) dose of glycolic acid, a quick wipe-over with this willhelp to gently exfoliate the skin and improve its ability to holdmoisture, too."
Shop now: Pixi Glow Tonic, £18, cultbeauty.co.uk
3 Targeted treatment (Use treatment products to address what's bothering you)
"So your skin is clean and ready for… what? Before you moisturise your face (Rule Four) and protect it with sunscreen (Rule Five), you have the chance to treat it.
That's 'treat' not in the sense of indulging it with something enjoyable (for those sort of pampering treats, see Rule Seven), but rather applying a product with active ingredients that can treat any skincare concerns that are bothering you."
Alice Loves
Strengthen and brighten the skin: Vitamin C serums
Build collagen and reducer wrinkling: Peptide serums
Combat skin ageing and boost skin renewal: Retinol and other retinoids
4 Moisturiser (Hydrate, for better skin health)
"Everyone knows that you need moisturiser. If you own one skincare product, this is it, right? It makes the skin feel more comfortable, and helps to keep it soft and smooth."
Alice Loves:Elemis Pro-Collagen Marine Cream
"Lightweight, nourishing moisturiser which has now become a modern classic, and is clinically proven to reduce wrinkle depth."
SHOP NOW: Elemis Pro-Collagen Marine Cream, £87, Lookfantastic.com
5 SPF Protection (Keep ultraviolet light and environmental damage at bay)
"Even if you use no other skincare, I urge you – I beg you – to use sun protection.
You might think that moisturiser is all your skin needs by way of protection. I used to think that too. It's true that moisturiser will protect your skin from the drying effects of wind and cold, central heating and air-conditioning, but it won't guard against the damaging effects of daylight.
Yes, not sunshine; just daylight. Is that such a problem, I hear you wondering, particularly if you live somewhere where it is not even that sunny most of the time? Again, I thought that too; but having spent years learning about skincare from dermatologists and doctors, I've come over to their way of thinking."
Alice Loves: Altruist Sunscreen
"Created by a skin-cancer specialist using his industry contacts to make a product that is effective but also a total bargain so that everyone can afford it, this is a product that everyone should have to hand. Lightweight, well-absorbed, fragrance free... you can buy the SPF30 version of it by the litre, so there's no excuse for not wearing the stuff."
SHOP NOW: Altruist Sunscreen, £8 for two, amazon.co.uk
What other skincare routine steps can you take?
This is where lifestyle factors come into play, and there's a lot you can do to help yourself. Reducing your stress levels, getting more sleep, and eating a healthy diet will have a huge impact on the appearance and quality of your skin, particularly if you wear moisturising sunscreen, too."
Indulge and pamper your skin to enhance it further
"And finally, the fun bit. Alongside all the sensible, necessary cleansing and hydrating, your skin will benefit from a bit of indulgence, cossetting, and general TLC. As with the rest of life, there's a time to lighten up and enjoy things.
Giving your skin some extra love and attention is really good for it. Whether it's a once-a-week home facial routine involving exfoliation and a face mask, or a once-a-month trip to a beauty salon or skin clinic for a professional treatment, see if you can make time for it. Your skin will thank you for it."
Alice Loves: Estée Lauder Advanced Night Repair Concentrated Recovery PowerFoil Mask
"A foil-backed sheet mask soused in this much loved ANR serum, with extra hyaluronic acid. Give it time to work its magic."
SHOP NOW: Estée Lauder Advanced Night Repair Concentrated Recovery PowerFoil Mask, £64 for 4, Johnlewis.com
Alice Hart-Davis is a journalist and author of The Tweakments Guide: Start With Skincare, out now
SHOP NOW: The Tweakments Guide: Start With Skincare, £9.95, Amazon.co.uk