14 Beauty Secrets You've Never Heard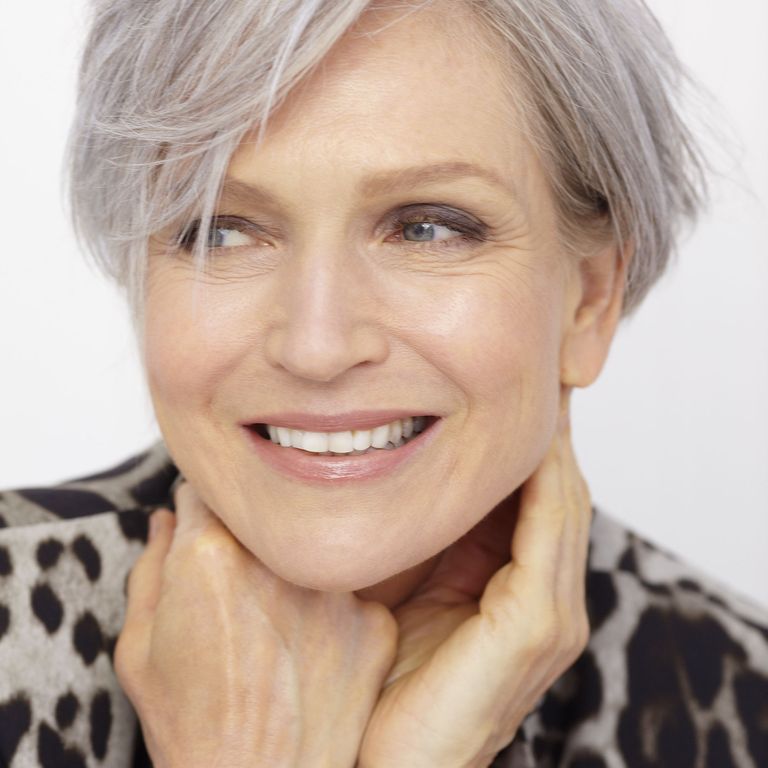 You might not have heard these beauty secrets yet, but as soon as you try them, you won't be able to live without them
Hearing a great beauty tip from a friend or beauty insider is the best way to enhance your beauty routine. In fact, the best beauty tips are often heard word-of-mouth as beauty insiders and professionals like to keep them to people in the know.
But if you don't have a best friend who's a make-up artist or happen to have a beauty guru in your life, then don't fret. We've written down 14 of our best beauty buys, best beauty tips and best kept beauty secrets just for you - and once you've heard them, you won't be able to live without them.
From easy at-home treatments that won't cost a thing, to beauty buys the professionals use to keep their skin super-soft and ways to make your best beauty buys last just a little bit longer, we have everything you need to know to up the ante on your at-home beauty routine. We've even got the secret to achieving long-lasting colour to your skin - a must-know tip for the dreary winter months!
So, what's our first best beauty tip? Unflattering make-up can add years, so it's time to discover the brand that's specially formulated for mature skin. Step forward Studio 10, a small line from beauty insider Grace Fodor that's designed with 30+ skin in mind.
Nourishing and calming, her range hasn't even been around for long but it's already a hit with make-up artists, thanks to pre-assembled smart black palettes that contain everything you need to correct those complexion niggles like redness or fine lines. We especially love the little bottles of magic such as 'Glow-Plexion' that's designed to boost tired skin. Her easy-to-follow video masterclasses will ensure perfect application every time too. Shop now at Cultbeauty.co.uk.
Read on to discover 13 more of our best beauty tips...
Secret number 2: Horses have great beauty products too!
Bear with us here, because we really are telling you to use horse shampoo on your own hair. Mane 'N Tail was first bought to our attention by the permanently glossy-haired Jennifer Aniston, who revealed in an interview that she used the horse shampoo to give her tresses unbeatable shine and a silky soft texture. Quickly following in Ansiton's footsteps, similar admissions from Sarah Jessica Parker and Demi Moore cemented the trend and a new craze was born. Now Mane 'N Tail have introduced a hand and nail cream that, yes, was originally intended for hooves, but has been picked up by beauty insiders as a great product for dry, cracked skin and a miracle worker for brittle nails. With prices starting at just £7 for the shampoo and conditioner, and £8 for the hand cream, there's no excuse not to jump straight in and give these cult products a try...
Secret number 3: How to make your at-home manicure last longer
Even if you're applying a polish to bare nails, give them a quick swipe with nail polish remover first. It removes the oils on the surface of the nail, which gives a longer-lasting manicure - perfect for on holiday or in the week when you don't have the time to constantly re-apply nail polish.
Secret number 4: How to avoid dry skin after shaving
Use L'Occitane Almond Shower Oil to shave your legs in the morning. You just need to lather the oil between your hands before applying and because it's so gentle on skin, you'll never suffer from a post-shaving rash or dry skin. L'Occitane Almond Shower Oil is a miracle oil that's ideal when you're prepping your skin for bare legs this summer!
Secret number 5: How to give your hands a quick makeover
In need of a quick hand pick-me-up? Mix a tablespoon of olive oil with a teaspoon sugar and rub over your hands for a minute or so. Rinse off to reveal super-soft hands. Much cheaper, quicker and easier than hitting the manicurist every week!
Secret number 6: How to moisturise your skin like the beauty insiders
While summer skin and winter skin may call for different types of skincare, there is one new beauty tip being championed by those in the know: Rather than relying on moisturiser alone to meet all of your skincare needs, double up with a matching body oil to reveal your softest skin yet. So luxurious, Darphin's Nourishing and Firming Velvet Cream and Nourishing Satin Oil are the ultimate treat for problem-free skin. Seriously hydrating, skin looks plumper, firmer and more radiant. A set that truly leaves skin feeling velvety smooth.
Secret number 7: How to add a hint of colour to your skin, every day
Rather than splashing out on an expensive tinted moisturiser or an extra self-tan just for your face, mix a few drops of your usual tanner in with your favourite moisturiser for a light, but lasting, hint of colour.
Secret number 8: How to have sweet-smelling hair
For hair that smells great, every day, spritz your hairbrush with perfume and brush through to leave your hair smelling sweet all day. A great tip to refresh your locks between washes.
Secret number 9: How to cure calluses overnight
Rather than spending hours hunched over with a foot file, the quickest and easiest way to remove hard skin and calluses is to do it while you sleep. Slather on Vaseline before bed, put some socks on, go to sleep... wake up with super soft feet!
Secret number 10: How to repair a broken nail
Don't you hate it when all of your nails look perfect except for one? Rather than cutting or filing them all down, you can actually repair that broken nail in an instant. Try dabbing a bit of superglue over broken nail, then add a coat of nail varnish to cover. No one will ever know!
Secret number 11: How to fix streaky fake tan
If you find yourself looking more streaky than glowing after applying self-tan, there is a fix that can give you an even colour. Put some baking soda on a loofah and gently scrub away the stripes, to leave an even base for you to layer up the tan once again.
Secret number 12: How to give your hairstyle natural hold
For the final step of your blow-dry, spritz hairspray onto your brush and run it through strands from roots to tips. This way, your 'do isn't so plastered and stiff, as it would be if you finished with a heavy dose of hairspray, but still holds volume and shine.
Secret number 13: How to make your eyeliner last longer
Getting your eyeliner right can be tricky at the best of times - it's even harder if your eye pencil crumbles down onto your face, or smears across your eyelid. To stop this happening, store the liner in the freezer for 15 minutes before use. This will firm-up the tip, so the liner goes across your skin smoothly.
Secret nuber 14: How to make your own perfumed moisturiser
Instead of shelling out for an expensive perfumed body product, you can make your own by pouring a few drops of your favourite fragrance into any scent-free lotion. Rub it on and the scent will last for hours.