60th birthday gifts and present ideas for him and her 2020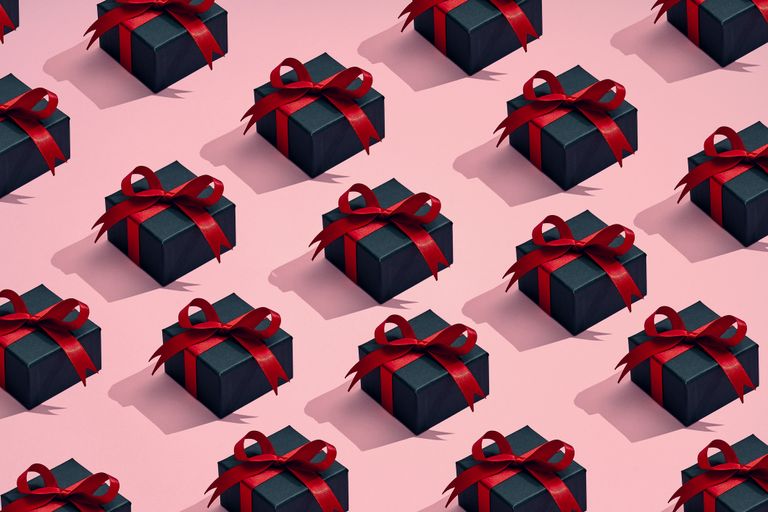 Welcome to our ultimate guide on buying 60th birthday gifts, featuring present ideas for him and her that will help mark a truly special moment and milestone birthday.
While a scented candle and simple card may suffice, there's something so thoughtful about finding an unusual 60th birthday gift for a close friend or family member. A luxurious, bespoke or maybe even handmade 60th birthday gift that really represents the person you are buying for and this special moment in their life.
If you are on the hunt for 60th birthday gifts, the hints and tips below will help you find a present that will be treasured for years to come. Or, scroll down and browse our gallery of 60th birthday gift ideas with plenty of present suggestions for him and her.
What should I consider when buying60th birthday gifts?
With so much choice available both online and on the high street it can be difficult to narrow your options down. A good starting point is thinking about your friend of family members' interests and choosing a unique gift that reflects this.
If they're a fan of musicals why not treat them to some theatre gift vouchers? Wine buffs will raise a glass to an English wine tasting at some of the UK's best vineyards and those who love a bit of R & R won't fail to be impressed by a day of head-to-treatments at a luxurious day spa.
If your budget is more limited but you still want a gift with the wow factor, why not create a gorgeous photo album of your best moments together? There are so many great apps out there that make it quick and simple. We love Papier photo albums for their quality and luxurious finish.
Alternatively you could create a sumptuous, but cost-effective, three-course meal at home. Select three of their favourite dishes from throughout their lives and create a bespoke menu that explains the significance of each dish to go with it. Sites such as Canva have a whole host of menu templates you can adapt to suit your needs.
Traditional birthday gifts vs modern birthday gifts
While a gift of engraved jewellery is a great choice to mark 60 years, why not make it a little different? Choose a semi-precious stone for an unusual 60th birthday gift. We have some birthday gift ideas below that feature semi-precious stones such a moonstone.
You may also want to combine a touch of traditional with something new. Why not try a champagne afternoon tea? Scroll down for our pick of the best afternoon tea experience in the UK. Or, for something truly decadent, why not host a private dinner at Highclere Castle (aka the set of Downton Abbey)? A truly one-of-a-kind experience they will never forget.
Whatever you choose to do, the old adage of 'it's the thought that counts' still applies, and your loved ones are bound to appreciate any effort you make.
Scroll down for more 60th birthday gift ideas...
Joseph really stands out when it comes to luxurious, beautiful cashmere jumpers that have a daylight-to-twilight versatility. An iconic brand and classic wardrobe staple that couldn't be more perfect for such a special birthday.
The Fortnum's Wine Hamper, £175
For a lover of wine there can be few better gifts than a box full of the finest wines from around the world, curated by none of than the experts at Fortnum and Mason. A masterclass in excellence, this hamper includes twelve bottles from bubbles to light whites and rich ruby reds - a collection that both budding connoisseurs and those with a distinguished palate will enjoy.
Gold Plated Vermeil Silver Linia Rainbow Moonstone Drop Earrings, £250
These vintage-inspired, gold-plated, vermeil silver drop earrings feature a classic double drop design with two faceted rainbow moonstones – a stone associated with good luck and peacefulness. A subtle and soft answer to the on-trend statement earring, this would make a stunning 60th gift that could then be passed down the generations in the future.
Biography-writing service, from £1,500
Storyterrace is a company that documents the life stories of every-day people by pairing them up with professional writers to curate full-length, beautifully crafted biographies to help you and your loved ones relive your life's greatest experiences. With six decades worth of experiences, stories and adventures to share, treat someone turning 60 to the unique and memorable gift of having their own personal birography written for them. There are 3 options for StoryTerrace packages: Compact, Complete and Novella, with prices ranging from £1,500 to £5,250.
Kintsugi Creative Workshop, £30
Kintsugi, also known as kintsukuroi, is the Japanese art of mending broken pottery with gold lacquer. The ancient art is built on the idea that if we embrace flaws and imperfections, highlighting the cracks instead of hiding them, it will make us stronger and in many ways much more beautiful. The visible repairs are seen as part of the history of an object, highlighting the cracks and symbolising fragility, strength and beauty. Gift the experience of learning the Japanese art of Kintsugi and the lucky recipient will find out how to mend once loved china and earthenware in a special and unique way.
Walnut Backgammon and Chess Set in Wood Case, £135
A classic birthday gift and one as timeless as the game itself, this gorgeous chess set is finished in oak and walnut and comes beautifully presented in a wooden box so it can be stored safely for generations to come. Ass a personalised engraving to the lid of the box for that extra special touch for an extra special birthday.
A collection of signature fragrances from this iconic British brand, this smartly presented gift set includes a Lime Basil & Mandarin Cologne, an English Pear & Freesia Body & Hand Wash and a Wood Sage & Sea Salt Home Candle.
The Macallan 18-year-old single malt Scotch whisky, £300
Perfect for a whiskey aficionado who has had 42 years to refine their palate and appreciates a good quality tipple, this 18-year-old malt Scotch whiskey has been distilled in one of the top distilleries in the country. Matured in oloroso sherry casks, expect notes of oak, ginger and raisin in this wonderfully smooth malt.
Classic Afternoon Tea for Two at Fortnum & Mason, £120
The unforgettable experience of having afternoon tea in Fortnum & Mason's 307 year old tea salon is one like no other. A quintessentially British tradition that has to be experienced at least once in a lifetime, gift the opportunity to dine in style at one of London's most iconic venues.
Aromatherapy Associates Ultimate Bath & Shower Oil Collection Set, £65
This luxury gift set features 10 award-winning, potent Bath & Shower Oil blends designed to relax, de-stress and revive.
Mulberry Semi Precious Round Cufflinks, £135
Smart and modern, these silver plated round cufflinks combine sleek silver touches with mother of pearl detailing. A stylish gift for a special occasion that will last for generations to come.
Unique homestays voucher, from £25
Unique Homestays is a brand that offers a curated collection of the finest, luxury cottages and self-catering private holiday homes in the UK. From coastal retreats in Cornwall to boltholes in the wilds of Scotland and everywhere in between, each of their properties promises a unique experience: think heated indoor swimming pools, games rooms, secret gardens and immaculately designed interiors.
Bespoke portrait by a member of the Royal Society of Portrait Painters, prices start at £1,500
A timeless and extraordinary gift, have your loved one's image captured forever on canvas by commissioning a portrait of them. Founded in 1891, The Royal Society of Portrait Painters boasts a long history of excellence with distinguished artists and great portrait painters who work in a broad range of styles and to creative approaches and budgets.
Montblanc stainless steel and leather smartwatch, £845
Montblanc have been making watches for over 110 years and each of their finely made pieces combine classic Swiss watchmaking codes with modern wearable technologies. This watch may look traditional, but it has all the mod-cons you'd expect from a watch in 2020, with apps, Bluetooth and Wi-Fi connectivity, microphone, altimeter, accelerometer, gyroscope, ambient light and magnetic charging base.