The best ghd straighteners, as ranked by a beauty editor
Which are the best ghd straighteners for you? Find out with our expert guide to every pair of ghd flat irons on the market
Included in this guide:
1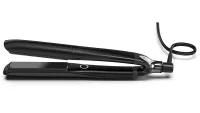 ghd
Platinum+
2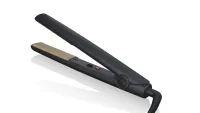 ghd
Original IV
3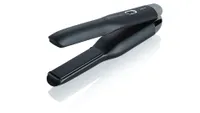 ghd
Unplugged
4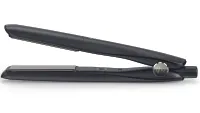 ghd
Gold
5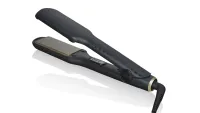 ghd
Max
6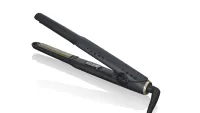 ghd
Mini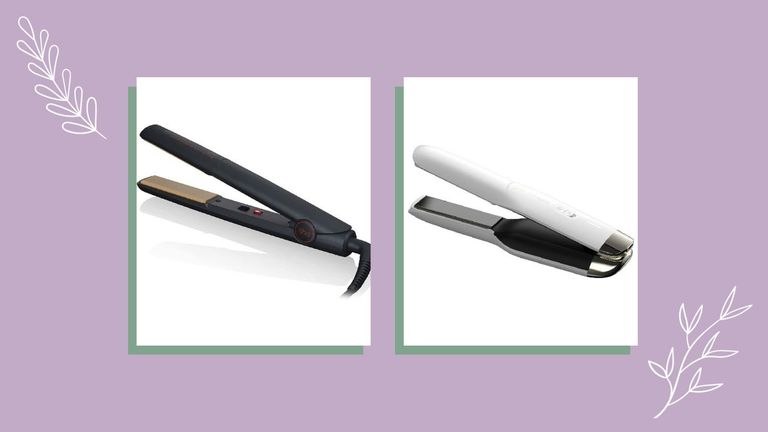 (Image credit: Future)
What would a world without ghd straighteners be like? You could bank on a few more bad hair days at the very least. Since 2001 this cult British hair tool brand has led the way in creating cutting-edge smoothing and styling devices for every hair type and look.
Two decades on from the launch of the original styler, ghd now offers a varied collection of the best straighteners you can find anywhere. This brand has won over 300 awards, is the flat iron of choice for top stylists globally, and most importantly, is still very much the go-to brand for home straightening. So if you are thinking of investing in new hair straighteners, you've probably also wondered if there's a model within ghd's offering that's right for you.
The good news is, the answer to that question is almost certainly yes. During their 20 year reign over the styling market, ghd has brought out a variety of upgrades and hair type specific iterations of their classic flat iron, as well as one of the best hair dryers on the market. From wide plates for curly hairstyles to mini versions for short hairstyles and new intuitive models that reduce breakage, there's a pair of ghd straighteners that's perfect for your needs, and this guide will help you find it.
Best ghd straighteners: our verdict
So, how do you know which of these GHD straighteners is the right product for you? When you're considering paying hundreds for a hair tool, it needs to check all the boxes, so we analyzed everything from size and weight to ease and speed of styling—while also considering cost—so that you can make the best choice (and investment) possible.
1. ghd Platinum+
Best ghd straightener overall
Specifications
Cord length: 9ft swivel cord
Temperature: 365ºF/185c (variable)
Warranty: 2 years
Added extras: 25-30 second heat up, heat resistant protective plate, universal voltage, and automatic sleep mode
Reasons to buy
+Ceramic plates prevent heat damage +Monitors heat to maintain temperature+Round barrel enables versatile, snag-free styling+Gentle dry, damaged, and colored hair
Reasons to avoid
-Plates don't open as widely as others
Our top choice and ghd's most premium straightener option is often pitted against the cult status (and far spendier) Dyson Corrale, so if you're weighing up Dyson Corrale vs GHD Platinum+ it's worth taking a few factors into consideration.
While these hair straighteners are certainly not cheap either, you gain peace of mind with the extra pennies spent. This is due to predictive heat technology, which intelligently adapts to the thickness and density of the individual section of hair that you're working on, meaning more control, less damage, and fewer split ends.
This is possible as high-tech sensors monitor the heat of your straighteners 250 times per second, making micro-adjustments to the temperature of the plates as they go. They heat up speedily in just 15 seconds and the wishbone hinge makes styling feel easier than with older ghd models—no clamping or awkward angles to contend with.
Thanks to those smooth plates and nimble styling you can achieve smooth or waved results with the Platinum+ more quickly than other models. Do bear in mind that less damage doesn't necessarily equate to a free pass with heat styling, especially if your hair is brittle, weak, or color-treated. There is no such thing as a damage-proof hair straightener.
It's also worth noting that Platinum+ comes with a three-year warranty, in case your model misbehaves (all other ghd hair straighteners hold a two-year warranty).
Wondering if you really need to go for the top brass in the ghd cannon? ghd Platinum+ vs ghd Gold is a common quandary. Both great stylers for regular users, but if you're concerned about the drying effects of heat-styling on brittle, delicate, or damaged hair, we recommend the Platinum+ between the two.
Read our full ghd Platinum+ hair straightener review
2. ghd Original IV
Bestselling ghd straightener
Specifications
Cord length: 9ft swivel cord
Temperature: 365ºF/185c
Warranty: 2 years
Added extras: 25-30 second heat up, ceramic heat technology, automatic sleep mode, universal voltage, and protective plate guard
Reasons to buy
+Suitable for all hair types+Rounded barrel and floating plates glide easily through hair
Reasons to avoid
-Lack of smart features-Plates don't always come together evenly
This is the styler that started it all. And while it may lack the bells and whistles of more recent incarnations, the original 2001 model could be The One for those who want ghd straighteners that simply get the job done with ease at a safe temperature. Like all ghds, they power down automatically after 30 minutes, so won't trigger that dreaded 'have-I-left-my-flat-iron-on' anxiety when you're already halfway to work.
The unusually slim plates are useful for curling as long as you prefer a 'bendier' wave shape over round curls. They heat up in 30 seconds and the long cord with a swivel base helps do away with tangles as you do your thing. The ceramic heat technology is as effective as it ever was, nice and even with no damaging hot spots, and comes with a two-year warranty to guard against the slim chance of any technical hitches. Anecdotally, these do seem to last the distance. We know people who have owned a pair for half a decade and never experienced a single glitch.
The Original Styler is probably as simple and as straightforward to use as a pair of straighteners will ever be, which is definitely the main appeal. It does take a little longer to cover your whole head with these than the Max or Platinum+ models, but the slimmer handle allows you to get right into the hairline when styling. Just don't go throwing them in a drawer or a bag directly after use without letting them cool down first. There's no protective plate guard supplied, unlike with other ghd hair straighteners.
3. ghd Unplugged
Best cordless ghd straightener
Specifications
Temperature: 365ºF/185c
Warranty: 2 years
Added extras: Advanced lithium-ion battery, USB charging, 3 minute shut-off
Reasons to buy
+On the go styling+Ultra-lightweight+Handy charging options
Reasons to avoid
-Shorter usage time
It doesn't take much thought to work out what this ghd straightener's unique attributes are—the clue is very much in the name. ghd Unplugged joins a steadily rising cohort of cordless stylers on the market, such as the Dyson Corrale Hair Straightener and Babyliss 9000 Cordless Hair Straightener, and brings plenty of useful features to the party.
Firstly, despite its somewhat squat and chunky appearance, this is unusually light for a wire-free option. It weighs in at 35% less than the platinum+, measures just under nine inches across, and feels nimble in the hand. The usual ghd specs such as dual-zone heaters and ceramic plates help to maintain even heat and give a smooth finish. Wires or no wires, this offers the slick styling experience we expect from ghd, which is mighty impressive considering it runs on battery life alone.
Now, about that battery life. You get 20 minutes from a full charge, which takes about two hours. If you have fine short-to-medium hair that will be plenty, if you have thick or curly hair you could probably only use this as a top-up tool for midday frizz outbreaks rather than your main styler. That said they do make charging easy thanks to a USB port, which means you can easily plug it into your laptop or car to give it a boost.
Overall, this is a nice first foray into the cordless flat iron market. It would certainly be useful for travel or anyone who wants to restyle after leaving the house. The usage time could be a little better, but ghd are masters of improving on their offerings so we have no doubt that'll come in good time.
4. ghd Gold
Best GHD straightener for curling and waving hair
Specifications
Cord length: 9ft swivel cord
Temperature: 365ºF/185c
Warranty: 2 years
Added extras: 25-30 second heat up, two generation heat sensors, contoured floating plates, round barrel, heat resistant plate guard, and universal voltage
Reasons to buy
+Glides through hair easily +Styling opportunities are endless
Sitting somewhere between the Platinum and Original Styler in price, the main draw with the Gold is smooth, easy styling of every type rather than simply straightening.
This is because of the styler's glossy, ceramic-coated plates, which quickly glide through the hair at the optimum temperature, with a curved design and round barrel to create curls and waves at a quicker rate than any other pair of ghd straighteners (Beauty Ed's tip: leave the ends free for beach hair waves) Or, if you'd rather go smooth and sleek the floating mechanism on the plates moves easily down the hair shaft without snags.
Heat-wise, these straighteners heat up in just 25 seconds and are pleasingly lightweight and easy to maneuver. You can expect an even temperature without hot spots due to the highly intelligent heat sensors in each plate. This allows for supremely controlled styling without the need for repeated passing through the hair. This is now a one-and-done scenario.
If you're after styling versatility with a nod to kindness and heat protection, plus are pushed for time in your beauty routine (who isn't?) The ghd Gold should suit your needs. There's no ionic technology to keep static at bay, so they may not suit those with very frizzy hair but you can still achieve a smooth, sheeny look. And if you are determined to perfect how to curl hair with straighteners, this is the gold standard option.
5. ghd Max
Best ghd straightener for thick or long hair
Specifications
Cord length: 9ft swivel cord
Temperature: 365ºF/185c
Warranty: 2 years
Added extras: 25-30 second heat up, ceramic heat technology, automatic sleep mode, large round barrel, smooth, contoured 1 ½ floating plates, and multi-styler
Reasons to buy
+Ideal for long, curly or thick hair+Minimizes damage, breakage, and frizz+One pass is usually enough
Reasons to avoid
-Continued use can cause wear
If you have thick, curly hair, or a natural hairstyle that you like to smooth out every now and then, the ghd Max is undoubtedly one of the best straighteners for curly hair on the market.
With broad plates twice as long as any other ghd model (two inches vs. the usual one), you can hold and smooth larger sections, so hair that normally takes several passes is kink-free after a once-over. These generous proportions also allow thick hair to be styled at a consistent 185ºC, which will be a godsend to anyone who worries about repeated heat styling frazzling individual sections. This sets it apart from other brands' irons designed for thick hair, many of which rely on higher heat that can cause damage over time.
The downside of larger plates is they do take slightly longer to heat up than other ghd hair straighteners, but at just 30 seconds it's a fair trade. Plus the time you'll save during styling thanks to its XL design will more than make up for it. If you wear hair extensions you'll also find the Max makes for easier restyling of extra lengths. The only aspect of these ghd straighteners that was a little lacking is creating waves, as the plates are too wide to bend the hair easily. So while your hair straightener uses may be limited to straightening and smoothing, it does a truly excellent job of both, and you can always grab the best curling iron for anything else.
6. ghd Mini
Best ghd straightener for short hair and bangs
Specifications
Cord length: 9ft swivel cord
Temperature: 365ºF/185c
Warranty: 2 years
Added extras: dual-zone sensors monitor heat, enhances shine, makes versatile styles, and creates a healthy look
Reasons to buy
+Narrow plates perfect for short styles+Heats up quickly+Very portable
Reasons to avoid
-Design could be more robust
Whether you're rocking a bangs hairstyle, a pixie haircut, or simply want a pair of hair straighteners to really iron out hard-to-reach roots, the ghd Mini packs a plethora of uses into its diminutive form.
With a plate width of just half an inch, this pocket rocket allows for precision styling without risking burnt skin or wastefully clamping on air as you go. Surprisingly for a miniature model, this offers just about the same styling power as other ghd models such as the Gold and PLatinum+ albeit with fewer mod cons and, of course, less surface area being covered. The slimline, contoured ceramic-coated plates smoothly pass over short strands, bangs, flyaways, and cowlicks. It can be used to style hair into fairly tight curls too, with the swivel cord ensuring you stay tangle-free as you go.
Due to its size, the ghd Mini can feel a little fragile in the hand, although we never experienced any issues while using it and the two-year warranty should set your mind at ease. It has simple controls, sticking with ghd's signature temperature of 365ºF/185c which takes away any guesswork, and the floating plates ensure a smooth, snag-free experience.
If you find that your short hair sticks out at weird angles when using conventional straighteners, or that larger tools leave a dent in the top of your hair then it's very likely you'll likely fall in love with the Mini. Doing every section may technically take a little longer, but the seamless results will be worth it.
How can I tell if my ghd straightener is set too high?
Obvious signs of heat damage include hair dryness, dullness, split and snapped-off ends. Think you've gone overboard in a styling session? The immediate indication would be limpness, which can affect your hair's ability to hold your desired style throughout the day. As a rule, give yourself a few air drying days a week and reserve your flat iron for specific days, rather than picking it up every morning out of muscle memory.
What type of heat protectant should I use?
As a barrier between your hair and flat iron, an exceptional heat protectant features hair-strengthening ingredients, which add a layer of defense against heat damage. Here's what to look out for when it comes to heat protection for hair:
1. Humectants: Humectants attract moisture and block frizz, which is especially important for healthy hair maintenance. The result? Hydrated, shiny, and enviable locks that you'll always fancy over. Humectant examples include glycerin, panthenol, and propylene, and these deeply hydrating ingredients without residue particularly suit fine hair.
2. Amino Acids: Amino Acids work as strengthening and conditioning agents. In the world of haircare, their main function is to supply nourishing antioxidants and repair surface damage. For example Keratin, as a structural protein, makes hair more damage-resistant and revives dried-out, overheated, and colored hair.
3. Natural Oils: Natural oils seal and protect your hair cuticle, all while locking in moisture. More evidently, they offer sheen and slip to dryer hair types, even as you use a heat styling tool. Oils tend to suit thick, curly, or natural hair, as these types can take on a heavier product without getting weighed down. If we're calling out superhero ingredients, coconut Oil in particular repairs split ends and shields your hair against the effects of heat-styling tools. Not to mention, a little goes a long way.
How can I curl my hair with a straightener?
1. Take a small section of your hair and gently clamp down your straightener towards the top section of your hair.
2. Pull your straightener down as you normally would when straightening your hair. When you get to middle section of your hair - where you generally want a curl to begin - rotate your straightener half-turn away from your face and gently pull down.
3. Repeat for each section.
4. Once complete, brush through your curls with a comb and/or your fingers - you do not want to be Shirley Temple's twin.
How often should I clean my flat iron?
We recommend cleaning your flat iron once a month, which seems excessive but trust us: it's essential. Learning how to clean straighteners properly will stop your flat iron from accumulating considerable amounts of heat protectant and styling products over time, aka build-up. Naturally, the build-up can inhibit your ability to achieve your desired style. The cleaner your iron, the better the styling: it's that simple.