Babyliss 9000 Cordless Hair Straightener review: Is this the straightener the world was waiting for?
Is Babyliss 9000 Cordless Hair Straightener what the world has been waiting for?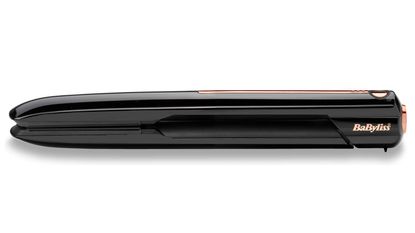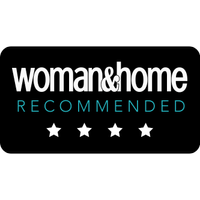 (Image credit: Babyliss)
The ultimate convenience for serious-minded straighteners, but not without its foibles
Reasons to buy
+

Sleek and relatively light

+

Excellent safety features

+

Smooth straightening and curling

+

Adjustable temperature
Reasons to avoid
-

Lengthy charging time

-

Expensive
How did it take so long for the Babyliss 9000 Cordless Hair Straightener to come into our lives? Here we are walking around with tiny supercomputers in our pockets, paying for our shopping by waving one plastic rectangle in front of another and yet the best hair straighteners (opens in new tab) are still laden with cables and plugs.
Well, mostly anyway. With one notable exception, the Babyliss 9000 is the only cordless straightener to offer the performance of a high-end styling iron in handy wire-free form. Want to know how it measures up to it's plugged-in pals? Read on to find out more.
Babyliss 9000 Cordless Hair Straightener review
Specifications
RRP: £200 Weight: 810g Cord Length: 1m Warranty: 2 years Charging time: Three hours for 30 minutes use Added extras: UK and EU adaptors, roll-up heat mat, silicone sleeve, storage case
Technical performance
The Babyliss 9000 Cordless Hair Straightener has it all going on, tech wise. You might expect some trade-off in performance in exchange for going wire-free, but this really doesn't scrimp on hair smoothing and caring benefits.
Running the show is the lithium-ion, high-performance battery that Wikipedia tells me won its developers a Nobel Prize in Chemistry in 2019 – must be a good thing. There are three heat settings to choose from, 160°C, 180°C and 200°C, the plates are made of smooth ceramic and boast something called a micro heating matrix, which essentially ensures a consistent temperature through the styling process. So the irons heat up very quickly and evenly across the plates, recover their heat swiftly during straightening and maintain your chosen temperature right to the end of that 30 minutes cordless usage time. The plates are also floating, meaning they have a bit of give so won't clamp and frazzle your hair if you accidentally get a bit heavy-handed.
As well as doing away with the cord, this straightener also has a distinct lack of buttons and switches. Everything is controlled from one large circular button at the base of the styler. It flashes with various colours to show how much charge the device has left; red for less than 30%, orange for 30-49% and so on until a solid green ring indicates 100% battery life. This circle is also the temperature adjuster and the on button, which you press for a reassuringly long two seconds and are greeted by a loud 'ding-ding' alert. This will be music to the ears of anyone worried about it accidentally turning itself on in their bag, although other safety features like the case and silicone sleeve would also prevent this being much of an issue.
User experience
Before using the Babyliss 9000 it needs considerable charging time. You can perform a full blow dry using the best hair dryer (opens in new tab) while it revs up and then some. I gave it the full three hours in exchange for 30 minutes of styling, a process made more enjoyable by the snazzy magnetic lead that snaps itself into place and coloured LEDs advising me on the progress of the charge. You can also use it while plugged in, much like a normal styler, but the short cord is not really designed with this in mind doing it regularly would defeat the object of splashing out on cordless straighteners in the first place.
Picking up the straightener I was immediately struck by two things: it's a little bit heavier than the average iron, but feels very nice in the hand thanks to its slimline plates and glossy black material. In all honesty the extra weight is negligible, and feels like fair trade for the nimbleness going cord-free affords you.
Those high-tech plates zipped up to 160°C (the default temperature) in a few seconds and slid smoothly down my hair without dragging. I did feel the occasional clicking sensation coming from the floating plates, which I can only assume was the floating plates adjusting to my hair thickness. It was noticeable but not irritating or a hindrance in any way. Intelligent safety features make for a reassuring experience. Once it's been out of use for five minutes the styler dials itself down to 120°C, give it another five and it switches off entirely. This plus the stylish little roll-up heat mat and various cases help alleviate any worries about singeing carpets or handbags, particularly if hot tools tend to make you a little bit paranoid anyway (guilty).
Results
A single pass was enough to create smooth glossy sheets out of my air-dried flyaway mane, although that is the case with most straighteners as my hair is so fine. Where I found the Babyliss 9000 really comes into its own is for creating curls, which is a technique I've never really had the knack for. Now with those gliding plates and no cord to get in the way I was able to make a much better go of twisting it this way and that for some very passable modern waves. The more skill you have in that department the more impressive you will find the results.
Overall this will be a very useful tool for specific sorts of people. If you regularly wish you could restyle on the go, have hair that goes bonkers when it rains or like to go straight out after work with a little smoothing in between, this will be a godsend, making it one of the best straighteners for curly hair. (opens in new tab)
It's also incredibly useful for travelling, if the plug sockets in your house are nowhere near the best mirrors or you want to style your hair while keeping one eye on something else (the TV, your children) If any of the above applies then the cost and charging time trade-off could be well worth it. If you're only a sporadic straightener who doesn't tend to touch their hair throughout the day, possibly not.
Beauty Editor, womanandhome.com
As woman&home's Beauty Channel Editor, Fiona Mckim has tried more products than she's had hot dinners and nothing makes her happier than raving about brilliant finds on womanandhome.com or her instagram grid (@fionamckim if you like hair experiments and cute shih-tzus). Fiona joined woman&home as Assistant Beauty Editor in 2013 under industry legend Jo GB, who taught her everything she needed to know (learn about ingredients and employ extreme cynicism). She has since covered every corner of the industry, from interviewing dermatologists and celebrities to reporting backstage at Fashion Week and judging the w&h Beauty Awards.