9 Online Beauty Stores You Need To Know About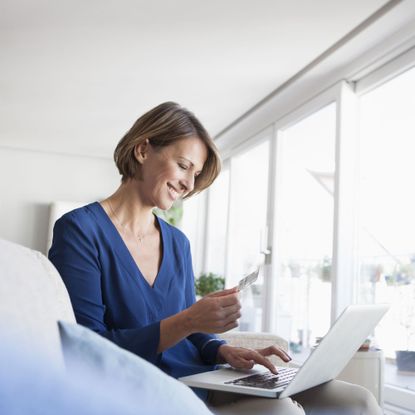 (Image credit: Rex Features (Shutterstock))
While nothing compares to browsing the pristine counters in your favourite department store, sometimes the crowds (and costs!) can be overwhelming. For those looking for a quicker and (sometimes) cheaper alternative to the bricks and mortar shops, online beauty stores are fast becoming the number one place to get your retail fix.
But with so many out there, it's hard to know where to start. We've rounded up our favourite online beauty shops to help you on your way, those with the most useful make-up tutorials, tried-and-tested recommendations and insightful articles, so you have the best information at your finger tips before buying....
All Beauty (opens in new tab)
The little known beauty site, allbeauty.com just got voted the best for beauty lovers in a survey carried out by Which? and we can see why. One for the bargain hunters, the site, which stocks 1000s of products, offers top buys from companies including Clarins, Elizabeth Arden and Clinique with massive savings. The popular website came out on top with a score of 87% based on four categories, ease of use, price, range and delivery.
Sephora (opens in new tab)
Beauty fans rejoice! One of our favourite beauty stores, Sephora is heading back to the UK, opening a store in Westfields, Stratford, in London. Sephora, the French company founded in 1970, is one of the world's best-known beauty brands, loved the world over, selling over 300 brands, including its own label, in almost 2,000 stores worldwide. Sephora once had several stores in the UK which devastatingly were later pulled out. We currently have to wait until we are abroad for our Sephora fix but fingers crossed not for much longer.
We can still get a Sephora fix however by heading to their brilliant website Sephora.com (opens in new tab) With free sample tasters, beauty recommendations and international shipping, Sephora's website is an essential bookmark for women on the hunt for beauty products reaching cult status across the pond. .
Look Fantastic (opens in new tab) Founded in 1996, Look Fantastic is the original online British beauty retailer, and now number one in Europe. They offer thousands of products, and provide expert advice in their 'Beauty Hub' on their homepage.
Feel Unique (opens in new tab)
This beautifully designed website is Europe's leading premier beauty retailer, boasting products from over 500 brands such as Chanel, Elizabeth Arden and Guerlain. "Feeling unique is about being yourself. Finding what suits you and bringing out the best of what you have naturally," they say. We couldn't agree more.
Love Lula (opens in new tab)
If you're looking for sustainable products that do good for the planet as well as your skin, then add Love Lula to your bookmark list. Since 2006, the website has sold only natural and organic cosmetics containing no sodium lauryl sulfates or parabens. They are also strongly against animal testing, so you can get your beauty fix 100% guilt-free.
MyShowcase (opens in new tab) Handbag.com creator Nancy Cruickshank and former Telegraph beauty editor Kate Shapland created MyShowcase as a platform to support female entrpreneurs. If you're looking for brands that aren't on the high street, or even to set up your own beauty business, this is the site for you.
SpaceNK Apothecary (opens in new tab)
Starting out in 1993 in a small shop in Covent Garden, the cult cosmetic brand SpaceNK remains one of the top places - instore and online - to find luxury and niche beauty products. Without it, the world would never have heard of Laura Mercier, Chantecaille, Nars and Shu Uemura. And shipping is free on every order - bonus!
Cult Beauty (opens in new tab)
If you don't know your Benefit from your Bobbi Brown, Cult Beauty makes beauty shopping ridiculously easy. Categories like 'Bestsellers' and 'Trending' help you find your product without hassle, and the site also features in-depth articles containing invaluable beauty advice.
"Our mission is to demystify the beauty industry, combining consumer trials with the vast knowledge of our expert panel to filter out the blaggers and braggers from the gems that do what they say on the tin. The result is a beauty hall of fame you can shop in the knowledge that anything you buy will be outstanding."
Beauty Bay (opens in new tab)
This site originally launched as fragrancebay.com in 1999, but eventully branched out into skincare, make-up and hair products. They now offer over 10,000 products from UK and international brands, including favourites and niche products. Don't forget to read their EDITed section, which contains plenty of make-up tutorials, colour trend reports and expert recommendations.