W&H shopping edit: What to buy in July
Discover what our editors are loving this month in our July shopping edit, including the latest launches across beauty, fashion and lifestyle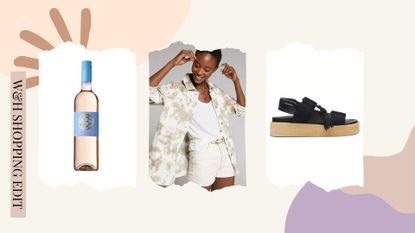 (Image credit: Future)
If your summer schedule is anything like ours this year, you will have a diary brimming with big events for the first time in two years. To help you navigate a month of marriages, milestone birthday parties, baby showers and BBQs, our July shopping edit is full of stylish outfit suggestions, gift ideas and summer beauty must-haves.
So whether you need help with what to wear to a wedding, what face moisturizer with SPF to buy for your holiday or where to find the best gifts for couples whatever stage of life they're celebrating, let the latest launches, fashion finds and brilliant new products below solve your shopping dilemmas this month.
What to buy in July: The W&H shopping edit
Beauty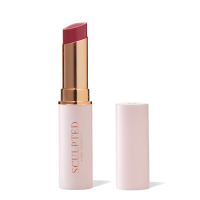 1. Sculpted by Aimee HydraLip
RRP: £15
There's nothing better than sitting on a sticky July morning applying layer after layer of heavy, intricate makeup. Just kidding. There is, of course, nothing worse. Summer makeup should be light, easy, and crucially, fast, so you can head out and do something fun with your day.
This is all of the above. A sheer and sheeny swipe-it-on-without-a-mirror style lippie, packed with juicy moisture. It's from a rapidly becoming cult brand founded by a makeup artist and comes in six cheery shades, of which Rose is our personal favorite
---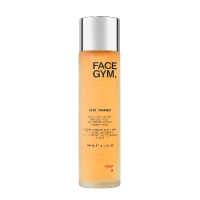 2. Face Gym Skin Changer
RRP: £38

Normally, you'd be at serious risk of over-promising and under-delivering with a product name like that. But if anyone knows how to kick start a complexion U-turn its treatment and beauty-tech entrepreneur Inge Theron, who has extended her golden touch to skincare products with predictably excellent results.
This is one of the best toners we've tried in ages and an absolute gem for skin that's simultaneously dry, dull, and clogged up with goopy summery stuff like SPF and excess sebum. It combines gentle exfoliating acids, brightening pumpkin enzymes, antioxidants and hydrators. Swipe it on, enjoy the tingle, spot the difference.
---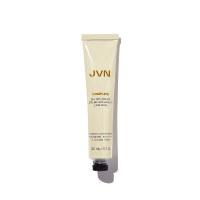 3. JVN Complete Air Dry Cream Travel Size
RRP: £9
Do you ever imagine yourself as a completely different person when packing for a trip? A sort of easy-breezy tousle-haired beach babe? In go the rope anklet and the white linen playsuit (that's actually a bit too see-through to feel entirely comfortable in) And, invariably, in the suitcase they will remain.
There is one part of this 'holiday you' fantasy that's very much doable and that's the wavy hairstyle. This slippy, delicious-smelling cream from Queer Eye hair guru Jonathan Van Ness gives beachy, frizz-free definition to naturally textured hair types and works a treat on straight hair if you chuck it in a plait while it dries. Your idealised self brought to life for less than a tenner? Happy days!
---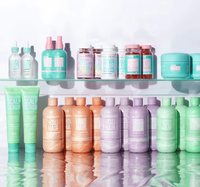 4. Hairburst personalised bundle
RRP: from £36
Sponsored
Save 30% when you design a personalised hair growth bundle on Hairbust.com at the moment.
Choose Hairburst vitamins and the Shampoo and Conditioner that is best suited for your hair type. Add a cosmetic such as a hair mask, dry shampoo or scalp scrub to qualify for the 30% discount and bag a free gift!
Fashion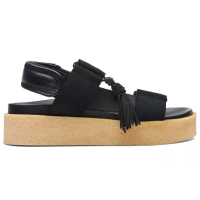 1. Crepe SNDL in Black
RRP: £120
Sporty sandals are a key shoe trend for summer 2022 and the fashion set's view is, the chunkier the better.
A Clarks original design, these super-soft and flexible sandals are part of the brand's collaboration with One School, a US-based organization that aims to challenge the lack of diversity in advertising by giving Black creatives free access to some of the industry's best talent. The initiative helps students create world-class portfolios - a crucial first step in launching advertising careers. What's more, ONE School connects students with mentors, building a strong, supportive network to empower a whole new generation.
---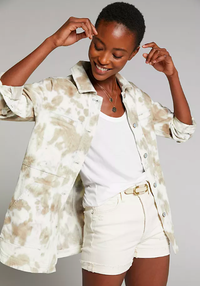 2. Pilcro Classic Tie-Dye Denim Shacket
RRP: £23
The Anthropologie summer sale is now on and the brand have a fantastic clothing sale across their expansive spring/summer line.
Representing fantastic value on good-quality clothing, like this on-trend, light-layer shacket (shirt-jacket), we've spent hours shopping the Anthropologie sale, adding new pieces to our summer wardrobe ready for our holidays and picking up some smart dresses to wear to a christening in July too.
Lifestyle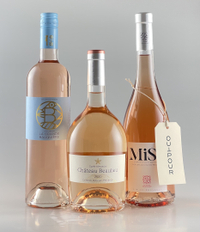 1. Outpour's Rosé Wine Box
RRP: £60
We love Outpour because it's a new female founded wine shop and community by women, for women. They describe themselves as, "an exciting place where all types of wine lovers can come together to experience one of life's pleasures, without the BS" and their products are as good as their pitch.
The summer months are all about Rosé, and the brand's Rosé Wine Box is an impressive trio of three top-notch bottles. We loved the Domaine La Bauqière Rosé, both for its taste and surprisingly affordable price tag.
Joanne Koukis, the founder of Outpour says, "We chose the wines for our Rosé Box based on the opinions of our tasters, clients and experts. We're hard to please with Rosés and we think ours are the absolute best. They definitely stand shoulder to shoulder with all the big names."
---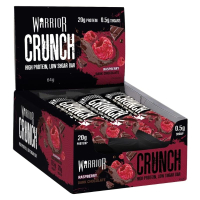 2. Warrior Crunch Dark Chocolate Raspberry Protein Bar
RRP: £16.95
There are so many health benefits of protein but getting enough, especially if you're exercising consistently, can be difficult. Warrior's new protein bar is a delicious dessert that will help you meet those goals. With 20g of protein and less than 1g of sugar in each bar, the dark chocolate raspberry flavor is like a sweet Black Forest gateau, making it perfect for those who love fruity chocolate mix.
If you want high ice protein ice cream, you could also freeze one of these bars overnight.
---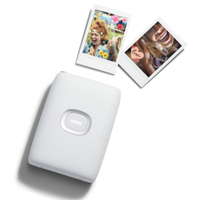 3. instax mini Link 2 smartphone printer
RRP: £114.99
Printing and saving your favourite pictures just got even easier with the latest instax mini printer.
Simply connect the printer to your smartphone using bluetooth and then select the picture from your camera roll that you want to print and the instax mini will produce a fun, polaroid-style copy of your image.
No more taking hundreds of photos of your pet, children or grandchildren on your phone, never to look at them again or display them.
---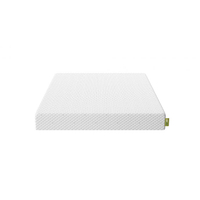 4. Just relax 3 zone mattress
RRP: From £229
Sponsored
The best mattress from Silentnight's new 'Just Sleep' range, the just relax 3 zone mattress has been awarded 5 out of 5 stars by happy shoppers whose glowing feedback on the product include 'no regrets' and 'just right'.
You have 365 days to trial this mattress, so if you buy it and it's not right for you, then you don't have to commit right away, allowing you to test the mattress across seasons.
---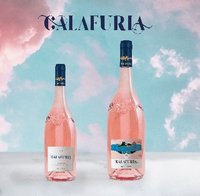 5. Calafuria rosé wine
RRP: £19.99
With the weather heating up it's time to make sure you've got a bottle of rosé chilling in the fridge for warm summer evenings socialising with friends and family.
On the nose, Calafuria offers fruity notes of pink grapefruit, peaches and pomegranate that merge with delicate lavender floral sensations. It's a light rosé with a supple, bright palate and we thought it had a pleasant freshness - crucial if you're serving it on a hot day! It is best enjoyed with fish, pasta and salads – perfect for summer dining.
---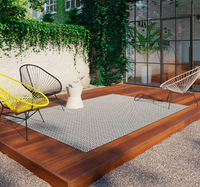 6. Alfresco Goose Eye Indoor & Outdoor Rug
RRP: from £69
Sponsored
Ideal for garden parties and creating the perfect outdoor living room for entertaining throughout the warmer months, the best outdoor rugs are a key purchase for summer 2022.
This weather resistant design from M&S is made from Polypropopglene, making it easy to clean and durable. Plus, when winter comes around, simply bring the rug indoors and use in your conservatory or kitchen for year-round enjoyment.
Digital Editor - Woman & Home
An internationally published digital journalist and editor, Rachael has worked as a writer and editor for both news and lifestyle websites in the UK and abroad including Metro UK, Homes & Gardens, Ideal Home, GoodTo.com, honey.nine.com.au and body+soul.
Rachael's published work covers a broad spectrum of topics and she has written about everything from the future of sustainable travel, to the impact of the coronavirus pandemic on the world we live in, to the psychology of colour.