What to wear to a funeral - respectful and stress-free outfit solutions
An easy-to-follow guide about what to wear to a funeral to alleviate some of the stress from an already difficult day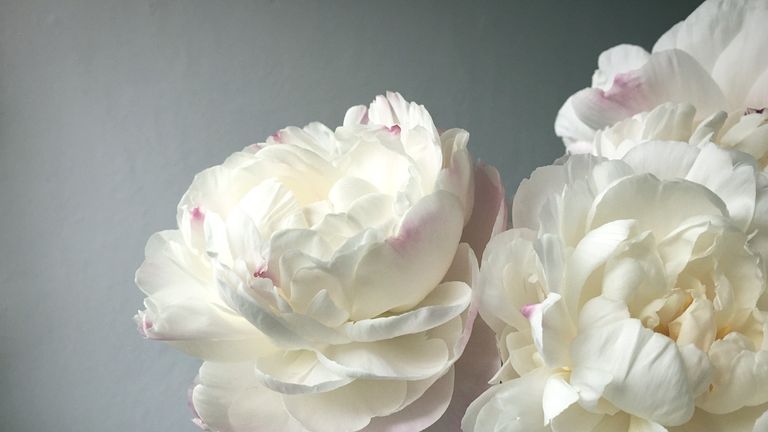 (Image credit: Getty)
We've put together an easy-to-follow guide on what to wear to a funeral. Attending a funeral is always a daunting prospect, without the added worry of finding an outfit that feels suitably respectful. We want to help alleviate some of the stress from an already difficult and gut-wrenching day.
Let's start with the basics: black. It has been traditional to wear black to funerals for many years. There is even evidence of mourners wearing black as early as the Roman times, but it became much more prominent in western culture during the reign of Queen Victoria. Mourning for her husband Prince Albert, the monarch wore black for 40 years after his death. But wearing black isn't the only consideration when dressing for a funeral.
What is appropriate to wear to a funeral?
Dark colors – Unless the family of the deceased have requested a specific dress code.
Smart pieces – Avoid anything that feels too casual, like joggers or trainers. Even your best jeans in a dark wash don't work here. Stick to simple tailoring and low-key dresses.
Modest shapes – Funerals are not the place for short hemlines or too much skin on show. If the service is taking place in a church or religious venue, you'll need to cover your shoulders too.
Nothing flashy – the day should be about honouring the deceased, so steer clear of attention-grabbing clothing or accessories that could steal focus.
Things to consider when dressing for a funeral
A common quandary for many is whether or not you can wear colour to a funeral. This will depend on the thoughts and feelings of the deceased's relatives. It is not uncommon for families to request a less sorrowful dress code to celebrate their loved ones life. In some cases, the deceased themselves may have asked that no one wear black to their funeral. If you are unsure, distant from the deceased or feel uncomfortable wearing colour, stick to traditional dark colours, but consider adding a bright accessory, like a scarf, to an all-black outfit.
Although it's important to be respectful at a funeral, you don't need to dress like someone else to do so. To avoid adding to the fast fashion landfill problem, try and find a dress or outfit that reflects your usual style, either in shape or fabric choice. Hopefully it can then be re-worn afterwards. Capsule wardrobe staples like a black blazer really come into their own here.
You should prioritise your comfort on such an upsetting occasion. However, unless specified by the family of the deceased, jeans are not appropriate for a funeral. Neither are joggers or casual leggings. This is a time to pay your respects, so your outfit should feel suitably smart. Often the easiest solution is a midi-dress. If you don't want to wear a frock, a simple pair of straight-leg black trousers are your best option. A wider leg pair or midi skirt would work too.
In circumstances where you're short on time and low on options, you might be able to get away with a pair of black slim-fitting jeans worn with a blouse and blazer. Just make sure they're free from detailing like frays, rips or fades.
Go-to brands when shopping for a funeral - quick links
If you're on a budget or know your funeral clothes will be too tied with emotion to re-wear, pick up something purse-friendly from H&M. They have a myriad of black clothing to browse, from tailored blazers to plain midi dresses.
If budget is less of a concern then Reiss specialise in smart, sophisticated workwear which will hit the right mark for a funeral too. They favour a muted palette of blacks and greys, making their pieces easy to style for somber occasions.
Or, with more than 60 black dresses ready to shop at the time of writing, Phase Eight are guaranteed to have a funeral-appropriate frock in stock.
Funeral-appropriate clothing chosen by our fashion editors
If you understandably don't have the bandwidth to browse for funeral attire, there are three clothing basics that will ensure you're appropriately dressed and comfortable: a midi dress, some low heels and a spacious bag.
Midi dresses
You want to feel comfortable at a funeral, so separates that have the potential to ride up or down are not a great idea. A simple black midi dress will feel both smart and modest, not to mention the longer hemline will reduce the chance of a wardrobe malfunction.
A dress with three quarter length sleeves will work for funerals in all seasons, but if it is a warm day, you could opt for a sleeveless style. Just be sure to bring a pashmina to drape over your shoulders during the service.
Phase Eight Dalby Trench Dress
Thanks to the long sleeves, midi length and shirt-style collar, this dress feels really smart. Wear with tights and boots or bare legs and pumps.
Zara Long Voluminous Dress
This easy-breezy shape will make you feel far more relaxed, taking the edge off an already difficult day.
A modest option for summer funerals, the high neck and midi length balances out the sleeveless style.
Low heels
Funerals often require tackling a wide range of terrains, from slippy floors to damp grass. To lower your risk of taking a tumble, wear a pair of flats or a low, block heel you can walk in easily. It's usually wise to opt for a pair you already own so that they are worn in and you don't have to contend with painful pinching or blisters on the day.
& Other Stories Croc Embossed Leather Ballerina
As we said above, low heels are best for funerals. This pair have the potential to be worn again too, with jeans and a blouse.
M&S Collection Wide Fit Block Heel Court Shoes
The soft suede upper gives these shoes a luxe feel. The block heel and built-in innersoles make them easy to walk in too.
Roomy bags
Feeling prepared can help take the edge off of the day, so it's always best to pack your bag the evening before a funeral. A roomy tote (like one of our best tote bags) will ensure there's enough space for everything you need. Here's a short list of the things you might want to bring:
Tissues - funerals are emotional occasions and shedding a tear is completely natural
Compact mirror - makes for fuss-free mascara touch-ups
Pen - handy to have in case there is a condolence or memorial book to sign
Umbrella - be prepared for all forecasts
Sunglasses - even winter days can be surprisingly sunny, but sunnies can also be a welcome shield
Zara Mini City Bag with Knots
Offering the sophisticated look of one of the best designer bags at a far more reasonable price, this one is big enough for everything you need.
Ted Baker Reginaa Zip Detail Small Tote Bag
A slightly smaller option if you don't want to carry too much, separate compartments will keep all your essentials within easy reach.
Tailored pieces
Looking smart is really important when dressing for a funeral, going a small way towards paying your respects to the deceased. Pieces like a black suit or fitted black coat will help you do just that.
The classic black blazer will always work hard in your capsule wardrobe. Use to add elegance to your funeral outfit.
Make a suit of it by teaming your blazer with the co-ordinating slim leg trousers.
Reiss Marcie Black Wool Blend Mid Length Coat
If you don't have a best winter coat and are looking to invest, a high-quality, wool number from Reiss will last for years to come.
Smart seperates
As we said, dressing for a funeral doesn't mean dressing like someone else entirely. Invest in nice, timeless pieces that you are likely to wear again to help you feel more like yourself, and therefore more comfortable, on the day.
Phase Eight Ava Lace Collar Top
A lace collar adds a pretty touch on this otherwise plain jumper, creating the illusion of a separate blouse beneath.
Boden Eldon Cotton Crew Cardigan
Use this supersoft cardigan to keep you warm on chilly days, or cover your shoulders during a church service.
Monsoon Pleated Dobby Spot Midi Skirt
A little fancier than your average midi skirt, the pleats add swish while the lightly dotted fabric adds interest. Wear with a simple blouse or jumper.
A little colour
The question of what to wear to a funeral becomes all the more complicated when the dress code states colour, especially if you don't know the family well. If you're uncomfortable wearing anything too vibrant, toe the line with a dash of low-key pastels.
Hobbs Clara Floral Blouse
If you're not keen on the idea of head-to-toe black, this blouse introduces a hint of colour without stealing focus. The high neck and long sleeves ensure it feels suitably respectful.
Accessorize Wildflower Print Scarf
Patterned scarves are an easy way to add low-commitment colour to your look, and can be added just as you're dashing out the door.
Jess Beech is an experienced fashion and beauty editor, with more than eight years experience in the publishing industry. She has written for woman&home, GoodtoKnow, Now, Woman, Woman's Weekly, Woman's Own and Chat, and is currently Deputy Fashion & Beauty Editor at Future PLC.
She caught the magazine bug during a stint as Fashion Editor of her university newspaper alongside her English degree, and hasn't looked back since. As for the fashion bug, that came as part and parcel of growing up in the 90s, but the less said about that the better!
Jess' average day in the office is spent researching the latest fashion trends, chatting to industry tastemakers and scouring the internet to bring you this season's must-buy pieces - as well as advice on how to wear them. Weekends are equally fashion-focused, and Jess has been known to visit no less than five Zara stores in a single day in search of the perfect occasion dress.
The only thing that comes close to a buzz of finally tracking down that much-coveted dress is the joy of discovering a new beauty wonder product or hero ingredient. A beauty obsessive, Jess has tried everything from cryotherapy to chemical peels (minus the Samantha in Sex and The City-worthy redness) and interviewed experts including Jo Malone and Trinny Woodall.