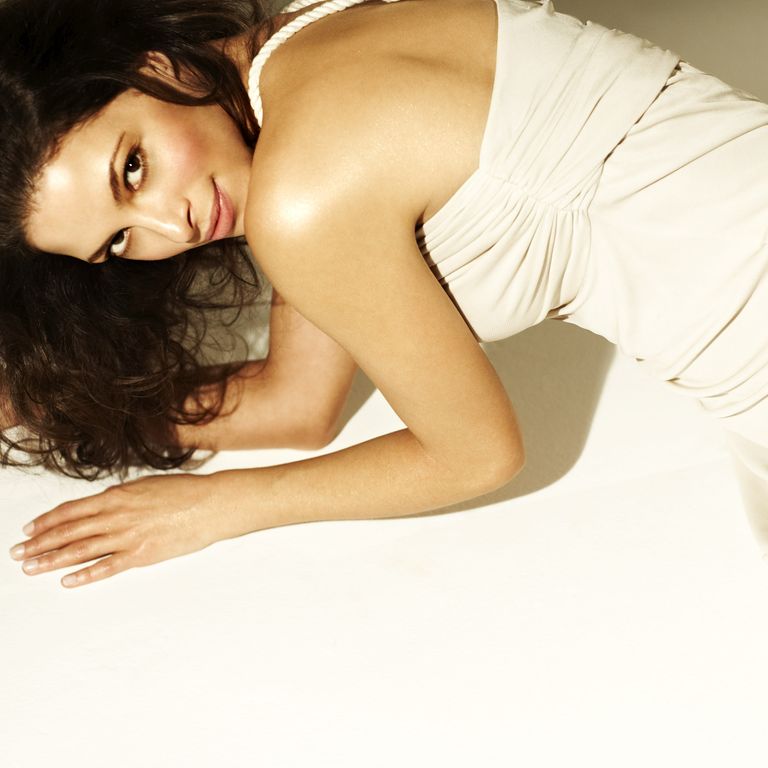 Whether you're a sun-worshipper or a self-tan fan, read our expert guide to safe, beautiful tanning
The first step in how to fake tan? Exfoliating. Getting rid of all those dead skin cells is probably the most important thing you can do ? the pigments in your tan will stick like glue to any rough, dry patches (the biggest offenders are: knees, ankles and elbows). Next ? moisturiser. For a streak-free finish you need smooth skin, so make sure you moisturise from head to toe (again concentrating on those danger areas).
Stained nails and hairline are a dead giveaway that your healthy glow came from a bottle, but it's easy enough to prevent itt by simply smearing Vaseline around the areas that are most affected.
For the main event, you want the very best fake tan you can find. Whether you want something that washes of at the end of the night, something that builds up overnight and lasts for days, or something with a bit of shimmer there are loads to choose from. There?s even one that develops while you are actually IN the shower - St Tropez Gradual Tan In Shower Lotion, £9.67.
Whichever you choose, when it comes to getting a natural-looking tan, a tanning mitt will help you get the even, streak-free finish you want and help you avoid getting orange fingers. Taking your time, rub your fake tan in even, circular motions limb-by-limb, making sure you?ve covered every inch of your skin. Then sit back and leave to dry (and if possible, don?t overexert yourself for a while ? the last thing you need is to sweat) before getting dressed.
How to fake tan: How To Correct A Streaky Tan
It happens to the best of us! Streaks are the biggest giveaway that a glow isn't your own, but can be fixed quickly to save your blushes. Oils are known to break down DHA (the active ingredient in self-tan) so try taking a bath with St Tropez Tan Detox Bath Oil, £21.72, with lemon, lavender and hazelnut oils. Not only will your skin be softer and smoother, but much more even in tone too.
How to fake tan: How To Apply Sunscreen
Sounds obvious, right? But we can all use a little brushing up in this area, according to the experts."You need a good layer," says Julie McManus head of scientific affairs for Lancôme, "And reapply. Sunscreen only works as long as it's on the skin, but it gets rubbed off with sand, water, towels and perspiration. Apply two layers: let the first dry then reapply another, for better, more even protection." Of course we wouldn't advocate using anything less than SPF30, and thanks to advances in technology for high factors, white residue is pretty much a thing of the past. We love Garnier Ambre Solaire Golden Protect Oil High 30, £7.50, for the body; or the anti-ageing Lancôme UV Expert GN Shield SPF50, £32, for the face.
How to fake tan: Know your UVs
Do you know the difference between UVA and UVB Rays?
UVB rays cause burning. SPF (sun protection factor) only relates to UVB rays, leaving your skin open to UVA which can lead to premature ageing of the skin and skin cancers. The best protection is a formula that's made up of one third UVA to two thirds UVB. This means that if you choose a 50-plus product, the UVA protection is will be around 17; but if you choose a 15, the UVA protection will only be 5.
Always look for "broad-spectrum protection" on the label of your suncare, which indicates UVA and UVB filters, and a star rating of at least 3.
How to fake tan: Enhance your tan
Once you've got your perfect shade of bronze (real or faux) there are plenty of fun, instant products you can use to enhance it.
How to fake tan: Aftercare
Pick a body lotion that soothes, cools and calms skin after free radical damage due to UV exposure. Aloe Vera is an oldie but a goodie in the aftersun world, renowned for its super-soothing properties as well as being a fabulous natural hydrator. Try Clinique After Sun Rescue Balm with Aloe, £20 for 150ml, or Neal's Yard Remedies Organic Aloe Vera and Chamomile After Sun Spray, £6.50 for 150ml, a luxurious-yet-light super cooling gel spray. Find more tanning tips