Our Beauty Ed is stocking up on Eylure Dybrow this Amazon Prime Day - here's why you should too
This rescued my brows during lockdown - so now seems like a good time to get the supplies in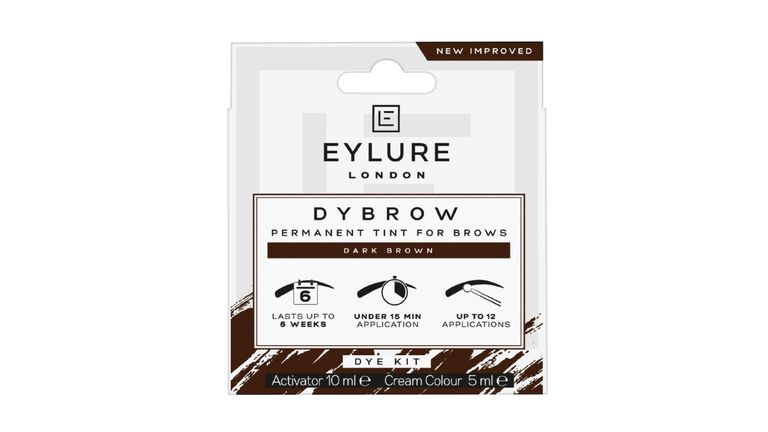 What beauty products saved your proverbial bacon during lockdown?
Three months of solitude didn't exactly have me reaching for the full coverage foundation or complicated eye palettes, but Eylure Dybrow was never far from my side. Why? Because as an impressionable tween of the '90s I fell foul of the pin thin brow trend (In my defence, Gwen Stefani made me do it) I dutifully plucked my arches into oblivion and they have never recovered. Without intervention my gappy left arch gives my face an air somewhere between surprised and sneery, neither of which reads particularly well on work video calls.
In the normal run of things a thread and tint every six weeks or so keeps me right. But considering this year has been the most abnormal run of things imaginable, I turned to eyebrow dyeing kits instead. Clearly, I was not alone as sales of Eylure Dybrow flew during lockdown and e-tailers could barely keep it in stock. That's why with a winter of discontent and further restrictions on the horizon, I'd advise my fellow sparse-browed sisters to snap up this Eylure DybrowPermanent Tint For Browsdeal pronto on Amazon Prime Day.
View the amazing deal below...
_________________________________________________________________________________
DEAL IN FULL
Eylure Dybrow Permanent Tint For Brows- was £7.50 now £4.55 (save £2.95) Amazon.co.uk
This handy kit is the next best thing to a professional eyebrow tint at home. It contains dye cream, an activating solution and a little brush to work the combined solutions through the brows. Mix the creams, brush in several directions to ensure every hair is coated, leave for a few minutes, wipe off and hey presto! Fuller, more defined looking brows. Eylure Dybrow comes in a variety of shades to suit your natural hair colour, you can control the depth of the result depending on how long you leave it on for. Much like a professional tint, Dybrow can last for up to six weeks. I find it begins to fade after three or four, after which I'll use a brow pencil to top up until my next tint.
______________________________________________________________
Tempted to treat yourself to this amazing Amazon Prime Day 2020 deal?
That £2.95 saving may not sound like the most irresistible bargain, but let me put it another way: One professional tint can cost up to £25, this is now under a fiver.
Plus, think about how many tints, pro or otherwise, you might need to see you through the rest of 2020. Then, think about the fact that gappy-browed Dybrow fanatics like me could already be hoarding supplies for fear of further lockdown scarcity.
Shop theEylure Dybrow Permanent Tint For Brows deal here
I'm no loo roll stockpiler, promise! But I'll do what it takes to keep these brows in check (even if what it takes is buying 12 Dybrow kits on Prime Day) If you can relate, join me.