This highly-rated Kenwood mixer is £117 off this Prime Day
It's reduced in price today...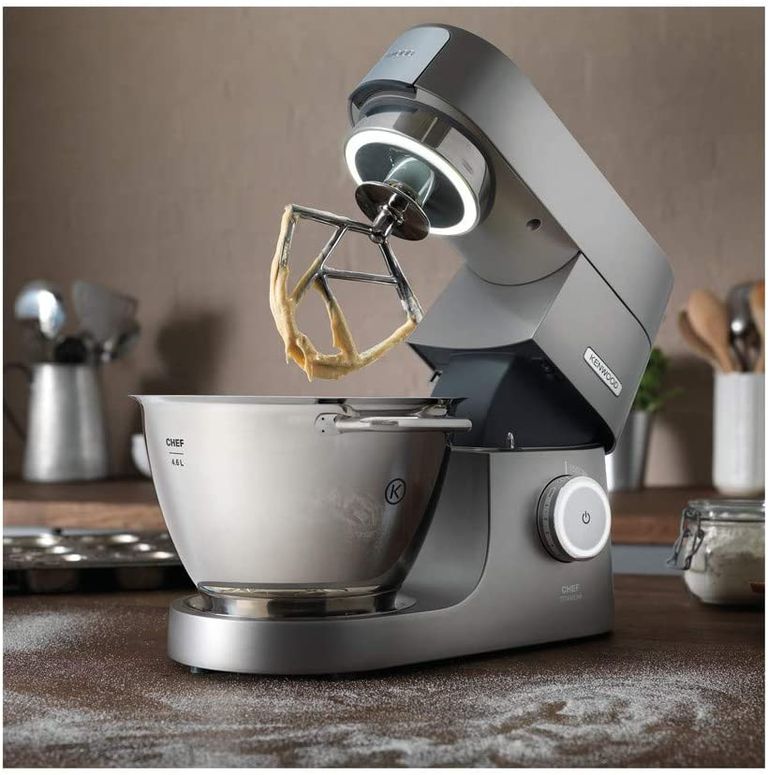 By Amy Hunt
During the pandemic, we've all been baking a lot more than normal, to provide both comfort and joy for ourselves and our loved ones throughout what's - no doubt - been a tough year.
And for those still keen to perfect their Victoria sponges, banana bread, and Paul Hollywood-esque loaves, it's great news, because this Kenwood Titanium Stand Mixer is now on offer with £117 off it's original price.
You'll need to have a Prime Membership to claim the deal though - so sign up for a free 30-day trial below!
Shop the deal below, bakers and baking novices alike...
DEAL IN FULL:
Kenwood Chef Titanium Stand Mixer for Baking - was £649.99, now £532.34 (save £117.65), Amazon.co.uk
There's a huge £117.65 off of this Kenwood Stand Mixer right now - ordinarily the mixer would be £649.99, but it's now been reduced to £532.34 - a great saving! A stand mixer is a must for any baking experts, or anyone who wants to try their hand at cooking up a few cakes, cookies and biscuits as the winter nights draw in. The mixer comes with all kind of attachments to help you whip any mixture into shape, and as a bonus, all the tools (and the mixing bowl) are dishwasher safe, for easy cleaning after you've finished baking.
Customers have been singing the praises of the Kenwood mixer on the Amazon website - handy now that it is reduced for Amazon Prime Day.
One happy shopper said, 'Kenwood stand mixers never fail to impress me. Excellent mixer as usual from Kenwood. Kenwood mixers are by far the best mixers on the market. This is about my 3rd or 4th Kenwood mixer and its another brilliant one.'
While another wrote, 'This is a true work horse mixer and I love it. Love the addition of the light too. Plus the stainless steel beater blade dough hook and whisk are amazing.'
So will you be treating your kitchen to this £117 off Kenwood mixer this Prime Day? The discount won't last forever, so it's worth getting it now!