IKEA closet hacks – 15 genius projects to upgrade your clothes storage
From bespoke Billy bookcases to personalized Pax, these inspiring IKEA closet hacks all result in budget-friendly dream closets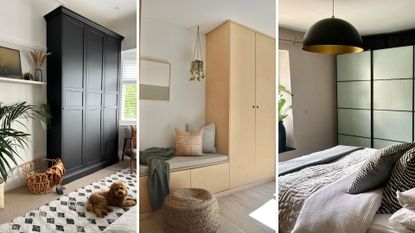 (Image credit: Jo @maisonmilshaw | Victoria Corrie @carnesure.house | Bethan Juliff @shiftabrick)
woman&home newsletter
Sign up to our free daily email for the latest royal and entertainment news, interesting opinion, expert advice on styling and beauty trends, and no-nonsense guides to the health and wellness questions you want answered.
Thank you for signing up to Woman & Home. You will receive a verification email shortly.
There was a problem. Please refresh the page and try again.
IKEA closet hacks provide hope to those who long for a bespoke closet of dreams but have budget restrictions that limit their choices when it comes to storage solutions.
An adequately-sized and well-organized closet can prove life-changing. Pulling together the perfect outfit each day relies upon finding clothing quickly and easily, which is only possible with a pragmatic clothes storage system.
Opening your closet doors and finding your garments, accessories, and shoes beautifully stored and organized can save you money on extra clothes you might not need and save you stress worrying about how to organize your closet.
Not to mention that a clever IKEA Billy bookcase hack or an IKEA Pax project is also the best way to create bespoke solutions that can help to make a home look expensive on a budget.
15 IKEA closet hacks: inspirational storage ideas
If you're here for DIY inspiration because you have to organize a small closet with lots of clothes then you're in luck. IKEA hackers love nothing more than transforming IKEA's basic flatpacks into stunning bespoke-looking furniture and they've been doing it for years.
In some cases, the projects get more and more elaborate and creative over time, whereas other projects are stunning in their simplicity - meaning there's a winning IKEA closet hack for everyone regardless of their DIY ability and experience.
1. Elevate basic Pax into a walk-in closet of dreams
The first of our IKEA closet hacks is a built-in Pax hack and I'm not even going to attempt to hide how much I love this project. Thanks to the rich paint colour and luxury gold accents, it looks sophisticated and bespoke and wouldn't be out of place in a high-end boutique hotel. These design details are ideal for making a bedroom look expensive on a budget.
Jarod Sabatino is the design-conscious DIYer who hacked some IKEA Pax wardrobe frames by building them in, adding trim, painting, and replacing the hardware. The results are so professional and Sabatino's tasteful styling is the icing on the cake.
If your closet isn't quite as spacious as the one in Jarod's beautiful abode, then consider opting for a lighter shade of paint, perhaps sage green, to prevent the built-ins from making the space feel smaller. Alternatively, ensure you have a robust lighting plan to illuminate and further elevate the space to make a small bedroom space feel bigger.
2. Paint door frames and glass for a sophisticated look
Bethan Juliff is a creative force; not only is she the founder of a luxury knitwear brand, but she is a seriously savvy home renovator and furniture flipper too. Bethan shares her home interior projects on her Instagram @shiftabrick.
Bethan has completed several successful IKEA hacks and this IKEA closet hack is unique and stylish in equal measure, here she explains how she hacked her IKEA closet doors to create bespoke-looking reeded beauties – perfect for Japandi bedroom styles.
"For the wardrobes in our new home, we wanted a Japanese screen look but the frame in the correct size only came in silver and the nicest glass options could be seen through. I felt it looked messy to be able to see through the glass, so I painstakingly sprayed the frames black and painted the inside of each pane of glass with Light Blue by Farrow and Ball. It gave the appearance of the glass being opaque, which was the outcome we wanted."
Bethan's hard work paid off, as the final look is anything but a generic flatpack. "I'm still really happy with the final look and as they are sliding doors and the painted section is on the back, you wouldn't know it had been painted to look at them," Bethan shares.
3. Fashion a colour-drenched closet of joy
Number two in our round-up of genius IKEA closet hacks is this jaw-dropping vision in a sophisticated pink paint colour. This creation belonging to Frances and Ben, aka @itsnotsogrimupnorth, started out as a modest Pax unit.
Frances shared the following tips with Woman and Home to help any would-be DIYers aspiring to create something similar, "The things we found most important with our PAX hack were planning and prep. We knew we wanted a truly built-in look so we added the wardrobes before the room was skimmed with plaster meaning we could trim the top with the beautiful coving detail which really brings the room together."
As is often the case with Victorian properties the space was an awkward shape so Frances and Ben's excellent planning and forethought means they 'literally cut the wardrobes to fit around the existing structure, bringing the symmetry back to the finished room'.
After spending so much time and effort on the design and installation phases, this talented team wasn't about to skip on the painting prep, sanding, and priming their units beforehand, an essential part of the process for any IKEA furniture painting project.
The colour drenching and addition of panelling completed the uber-stylish and characterful look, and there's no denying this project was a triumph.
4. Create custom doors with cane detailing
Emma Morely, Founder and Director of interior design studio Trifle Creative @triflecreative is no stranger to inspiring design projects. Sharing her home on Instagram @beulah_story we can see she clearly brought her work home with her on this epic closet transformation.
As with many IKEA closet hacks, Emma started with some IKEA Pax units, but that's where the similarities end as this clever project has 'custom' written all over it thanks to the epic door upgrades.
"We discussed having bespoke wardrobes made but given we were renovating the whole house we knew they'd be too costly. Fortunately, the Pax wardrobes fit perfectly in the space we had but we wanted them to have a more organic feel to them, they are directly opposite our bed so the first thing we see in the morning," Emma explains when asked about the reasons behind this inspiring project.
Reflecting on the cane-fronted cut-out doors that Emma's friend made for them, she advises that the rattan was purchased on a roll and had to be pre-soaked before attaching to the door (the 'fiddly' part of the process).
All the effort was worthwhile as the final results look spectacular and have created a beautiful bedroom feature celebrating a key bedroom trend for 2023, where rattan wardrobes rule.
5. Construct a dreamy walk-in wardrobe
Lauren and her husband, David, built their perfect first home together from scratch, which is a sight to behold. Lauren had a money-saving plan for her beautiful walk-in wardrobes and ensured her vision was executed perfectly using an IKEA closet hack.
"For our new house, we knew we wanted to fit out the walk-in wardrobe using ikea wardrobe solutions instead of the standard wardrobe fit out from the builder. We opted for the Ikea Elvarli range, which could be fitted to the ceiling, utilising the height and making the most of the space."
Lauren had thought about every aspect of the space to ensure the project delivered optimal storage and organisation, here, she shares the secret to her success, "The mix of the wide shelves and having ample amount of drawers provided a good balance of open and closed storage. On the other side, I wanted the hangers for dresses and coats to extend the whole length of the room."
This walk-in wardrobe IKEA closet hack is a thing of beauty and food for thought for those hoping to create their dream space without a nightmare bill. You can follow Lauren and David and the behind-the-scenes of their home on Instagram @sohihome.
6. Transform a Billy bookcase into a stylish closet
Katie Bookser had owned her IKEA Billy Bookcase for about five years before making this stylish upgrade. "I really wanted to make it more of a statement piece in my office. I wanted to use the upper shelves for open-shelf styling and the bottom shelves as closed storage for my filming equipment," she says.
As with most IKEA closet hacks, there was a painting element, so priming was an essential first step. Katie used Zinsser Bin Primer, followed by painting in the shade Mesa Taupe by Behr. To create the beautifully textured effect on the IKEA Oxberg doors, Katie cut and attached two strips of pole wrap and added new door hardware.
Transforming an IKEA Billy bookcase is an excellent way to keep costs down on a DIY project as it's one of IKEA's most cost-effective ranges.
Katie was really pleased with the results and encourages people to have a go, "This whole process took about two days and was very beginner friendly. A lot of people already have the Billy Bookcase in their homes, so I think this is a very easy way to elevate the look of it," she advises.
Feeling inspired to rethink your Billy bookcase currently filled with organized books to make way for a stylish closet instead?
7. Get creative with IKEA's budget Ivar cabinets
Designer, style expert, and writer Jennifer O'Brien @cityfarmhouse1 had the brilliant idea of using two IKEA IVAR cabinets to create a freestanding closet that looks custom courtesy of the beautiful Anthropologie handles and brass effect legs she added.
As these cabinets are stacked upon each other, Jennifer notes that attaching this closet to the wall is very important for safety reasons.

The Ivar range is one of IKEA's most cost-effective, making this a wallet-friendly DIY and proving that these IKEA closest hacks are achievable with most budgets; you just need to get creative.
8. DIY stylish alcove storage
Jo, a talented home interiors content creator, is the creative behind the popular Instagram account @maisonmilshaw where she shares DIY, decorating and styling tips from her beautiful home. Initially, Jo got estimates for bespoke MDF wardrobes, but they were prohibitively expensive, which got her thinking… she already had some free-standing IKEA PAX wardrobes, so she pitched the idea of adapting them to her Dad (a retired carpenter).
The project wasn't quite as straightforward as it could've been as "the IKEA sizing meant that we couldn't fit the wardrobes into the alcoves either side of the chimney breast", Jo explains, but not to be deterred, they came up with a brilliant hack to adapt the back of wardrobes to round the chimney breast.
"From the front, it looks like two 3 door wardrobes, but inside, the single wardrobes nearest to the chimney breast are fitted around it. This was achieved by cutting the back of the wardrobe carcass out, resulting in an L-shaped shelf where clothes still fit perfectly."
Jo's attention to detail on this IKEA closet hack paid dividends; she explains how she created the stylish results: "One of the key elements that make these wardrobes work and gives them an authentic feel is the additional mouldings and trims. We put the wardrobes on a base and added skirting boards to the bottom of the wardrobe, which was painted the same colour (Rust-oleum Washable Matt Kitchen Cupboard Paint in Natural Charcoal).
We also added cornice moulding to the top of the wardrobes. Adding additional MDF board to look like a housing around the outside of the wardrobes, again gives the wardrobes a more finished and bespoke look."
9. Create the perfect closet with Kallax storage cubes
Blogger Katherine Betts is the creative behind the TwinPickle blog, a 'creative outlet for design inspiration and ideas on motherhood' where she shared this IKEA Kallax hack that transformed her children's closet.
"The idea behind the storage was that each one of my twin boys could have their own side of the closet, which works great with the symmetry of the design," Katherine told w&h.
Katherine's project included an eye-catching geometric mural on the wall behind the cube storage closet that she created with some bright paints and masking tape. She sealed the edges of the masking tape with the base colour paint to ensure the lines were extra sharp. If painting a mural is a step too far look at the latest wallpaper trends 2023 to still make a style statement.
Next, it was time to add legs to the Kallax unit for extra height and hanging rails that connected from outside the Kallax to the closet's walls. The final step was to add plenty of storage organizers to the compartments of the Kallax, et voila! Well-planned and inexpensive whilst looking bespoke - classic qualities for IKEA closet hacks.
Here's why Katherine loved the project, "Open closets create a great opportunity for a decorative feature. The mural instantly lifts the room and makes it more playful, allowing me to leave the rest of the room relatively neutral. Overall I was thrilled with the outcome of this budget closet," she shared.
10. Use beadboard to elevate built-in Pax wardrobes
Kandra Sobel is an experienced home renovator and interior design lover who shares the progress that she and her husband, Mark, make with their current 'fixer-upper' on their Instagram account @half.finished.home. It's exactly this property where we find the next of our IKEA closet hacks and spoiler alert, it's a beauty.
Kandra explains what prompted her to design and execute this stunning IKEA Pax hack, "Since our home lacks a mud room, we needed to optimize storage in our entry foyer." This problem is common in homes around the country, but the results of Kandra's project were anything but.

As with most IKEA closet hacks, there was some DIY to be done, Kandra shares the details, "We used two pax cabinets side by side with pull-out drawers and shoe racks inside. We opted to build our own doors so that we could wrap the entire unit in beadboard so that it blends in seamlessly with the walls." The beadboard is what really makes this project stand out, specially painted in this dreamy pastel hue to match the hallway paint colour.
11. Incorporate a storage bench to connect your closets
Victoria Corrie and her husband are the savvy DIYers behind the account @carnesure.house where they share all their home renovation tips and tricks, like this plywood closet of dreams that they hacked using IKEA furniture and even includes a storage bench.
"Storage was key in our new house and we had some pax wardrobes that we couldn't use in our bedroom, so our storage wall came to life," says Victoria reflecting on this stylish DIY project. "
"We removed all of the doors and bought some plywood sheets which were cut to size for each door and the sides on show, then sanded and oiled with osmo oil," she shares. You'll probably have noticed the excellent feature of a storage bench in this storage wall of joy, "we bought an IKEA Besta unit to create the bench seat and put a plywood top on this too."
They didn't stop there, "to create the built-in look we added plywood trims to the top and the bottom," advises Victoria, an expert in attention to detail. The plywood is a great sustainable living style choice; this natural material adds to the final look.
12. Add character and style with DIY doors
Kevin and Sarah are the talented creatives and home renovators behind the Instagram account @readmorehouse where they share the renovation progress of their stunning Victorian home. One such project was this creative IKEA Pax hack that transformed generic white flatpack furniture into a closet that's brimming with period features and character.
This creative DIY project involved seating the Pax units on a timber frame to level and raise off the ground, adding trim to the door fronts for a panelling effect, baseboards, and crown moulding for a built-in look, and then painting and replacing the hardware in a pleasing shade of the best white paint.

"This was the perfect solution for us," Sarah and Kevin confirm, "by customizing an off-the-shelf solution, we got the best of all worlds: affordability, bespoke feel, and old-world charm. That was important to us in a 140-year-old heritage home," they shared.

Sarah and Kevin's top tip is to "match your baseboard and crown as best you can to what's around the room. This little detail makes the difference between a store-bought wardrobe and custom built-in," and we couldn't agree more with this advice.
13. Create a clever, space-saving kitchen pantry
There are IKEA closet hacks for every room, and here's the proof… a fabulous organised pantry hack - the second in our round-up from designer, maker, upcycler and renovator Bethan Juliff.
We asked Bethan what the motivation was for this resourceful IKEA closet hack. "We lived in an upstairs converted Victorian flat at the time. We did an open plan loft conversion, kitchen/ diner. Being a flat we needed to make use of the space as best as possible, so halving a unit to create a mini larder allowed us to hide a much-needed utility area within the space," she explained.
Bethan's hack is clever because using a narrow IKEA flatpack created access to the area behind the units, which could then be used for housing appliances and tonnes of handy storage. Just what you need in the kitchen.
14. Create a bespoke walk-in wardrobe
Candice Helton, aka Instagram's @ourbuckhorncottage, shares the whole build progress of her newly constructed 'European farmhouse on the hill' with her followers, offering a fascinating insight into the build process and interior design planning.
Candice's wonderful walk-in wardrobes were one aspect of her impressive home that was delivered to a high specification on a modest budget and this IKEA hack is one that anyone can take inspiration from, as the principal doesn't require a huge dedicated space to deliver.

As we've seen with other IKEA closet hacks, the key to success is often to build the units into the space and that's exactly what's been done here. The closet compartments look completely bespoke and the baseboards and crown moldings ensure an impressive floor-to-ceiling look.
15. Practical open closet for kids' clothes storage
This brilliant hack demonstrates that they can also make a child's bedroom look organised and stylish when paired with playful colour-blocking and dotty painting techniques.
Christine Mullan is the creative expert behind the Instagram account @architect_v_engineer, where she shares details of her 1960s home renovation projects. Christine designed this clever hack for her daughter's bedroom, "Our little girl has always loved clothes and we decided to use an old Billy Bookcase as an 'open' wardrobe for her room," she shared.
This is one of the simpler IKEA closet hacks but is a fine example of an effective project that is achievable even for DIY novices.
Christine explained to Woman and Home how she created this cute kid's closet, "We just removed the shelves and added some hanging rails. It allows her independence to help choose her clothes and put them away!"
Top Tips for Successful IKEA closet hacks
Planning is key: Even with an IKEA hack, a closet install is likely to be fairly costly, so you don't want to make mistakes that you later regret. Spend time measuring the space available and considering what style of internal storage will suit your wardrobe best. Think about door design and what would suit your interior style and current bedroom decor.
Consider the best layout for you: How you organise a small bedroom will differ from those with more space, so it's ultimately all about what suits you best. Some people prefer hanging rails for everything except underwear and accessories, whereas others love shelf storage and piles of neatly folded sweaters stacked up in colour order. There's no right or wrong answer, but it pays to spend a bit of time considering what will work best for you to ensure you get the maximum benefit once it's installed.
The right hardware can make a project sing: Even if your budget is super tight, it pays to upgrade the hardware, as this single change can take the results to the next level. Door handles and drawer pulls serve a functional purpose, but they also add to your overall interior scheme if chosen correctly. New hardware is the easiest way to make a kitchen look more expensive for example.
Built-ins for the win: I'm a huge fan of built-in furniture, done correctly, it becomes part of the structure of the room and can add personality and character, not to mention a feeling of making a small space appear bigger as its presence draws your eye up to the ceiling and out to the walls. IKEA closet hacks can be built-in with the addition of a few basic DIY materials and a bit of elbow grease. Time and effort you'll be glad you invested.
Sign up to our free daily email for the latest royal and entertainment news, interesting opinion, expert advice on styling and beauty trends, and no-nonsense guides to the health and wellness questions you want answered.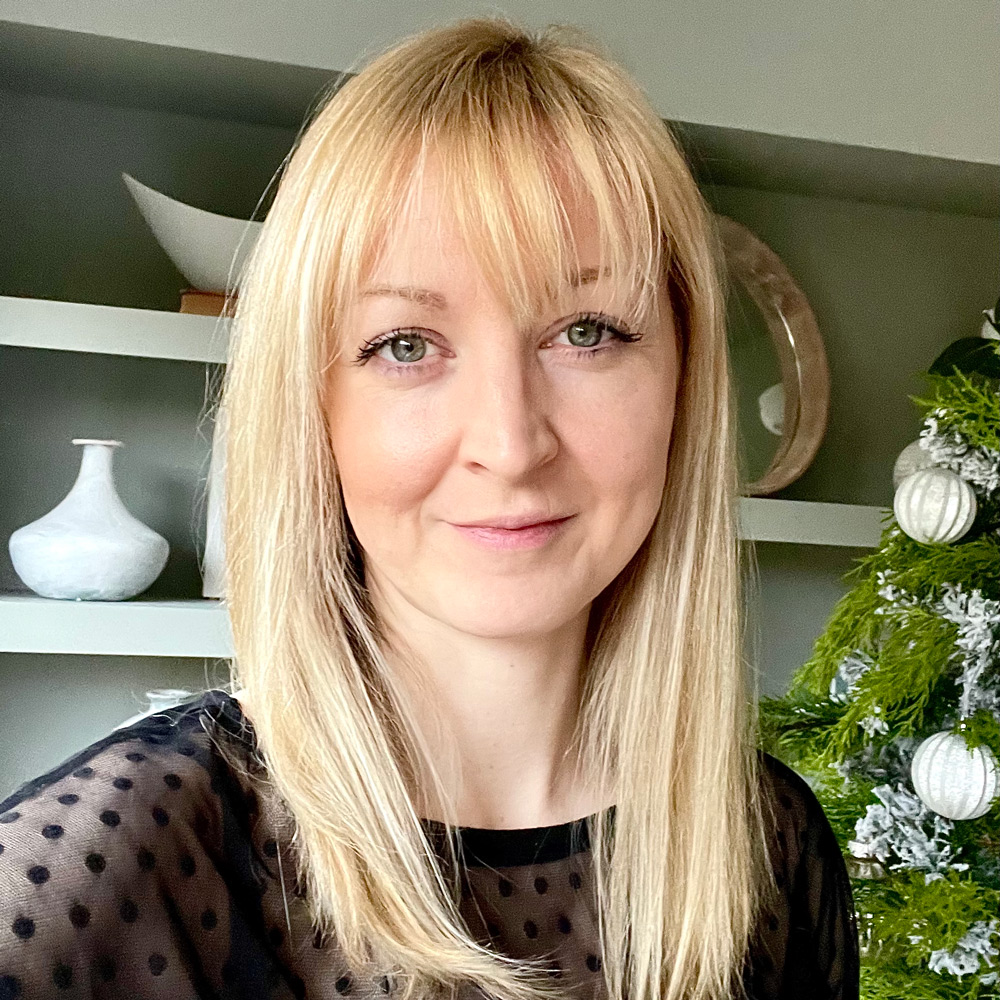 Claire is a DIY and home interior writer specializing in budget room transformations, creative DIY projects, and resourceful home styling. Claire runs the popular home interiors blog ClaireDouglasStyling and shares all her DIY tips, tricks, and behind-the-scenes styling insights on her Instagram and Tiktok accounts. When she's not writing, Claire enjoys foraging for flowers and foliage and experimenting with interesting materials and decorating techniques to incorporate into future interior schemes; micro cement and postal tubes were a recent unusual but triumphant pairing. In her spare time, Claire enjoys creating floral installations for her home...the more bonkers the better!