Amazon Prime Day: Up to 15% off indulgent Hotel Chocolat treats
This is a deal too delicious to miss.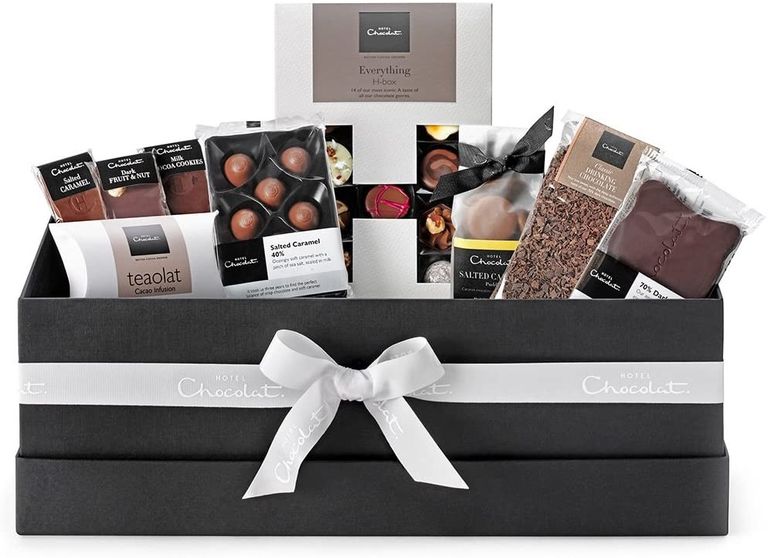 It wouldn't be Christmas without a cosy pair of slippers on your feet, a classic festive film on the TV and a great box of chocolates in your lap. And it's fair to say that Hotel Chocolat do some of the most indulgent chocolate boxes around. So what if we told you that Hotel Chocolat are offering a fantastic up to 15% off in today's Prime Day deals? You can thank us later for this one.
You'll need a Prime membership to get the tasty-sounding offer though - so make sure you sign up for a free, 30-day trail with Amazon below.
Shop the deal below...
DEAL IN FULL:
Up to 15% off Hotel Chocolat chocolate boxes and gifts
Good news for chocaholics everywhere: Hotel Chocolat are offering a fantastic up to 15% off in Amazon's Prime Day promotion. Customers can save up to 15% on Hotel Chocolat boxes and gift products as part of the deal – including on some gorgeous Christmas gifts, like this amazing Everything Luxe selection box, reduced from £35.95 to £29.99! That's a 17% saving! So whether you're taking advantage of the Prime Day deals to start on your festive shopping early, or you just fancy a little indulgence for yourself, this isn't one to be missed. Shop the fantastic deal before it goes. Go on, treat yourself.
The Amazon Prime Day 2020 promotions aren't just all skincare, hairdryers and e-Readers. (Although there are some amazing deals to be snapped up on those.) There are also some fantastic food and beverage deals to take advantage of in the Prime Day sale. And thisfantastic up to 10% off Hotel Chocolat is no exception.
The deal applies to all chocolate boxes and gift products in Hotel Chocolat's range, so if you're buying for a chocolate lover this Christmas, don't miss out on these savings.
We're especially loving this indulgent The Patisserie Sleekster, which is 15% off for just two more days.Containing 27 of the brand's most iconic chocolates inspired by cakes, bakes and puddings, it sounds like such a treat - and so is perfect for passing round after Christmas lunch!
For a truly knock-out gift, we love Hotel Chocolat's The Everything Sleekster. Gorgeously presented box which you'll have seen in stores, contains some of Hotel Chocolat's most beloved treats. And it's now 15% off, reduced from £22.95, to £19.49!
Shop this fantastic Prime Day dealherebefore it goes.
Which of Amazon's amazing Prime Day deals will you be taking advantage of?