Rixo Black Friday deals: Net-a-Porter's discounts are a danger to my credit card
The Rixo Black Friday sale at Net-a-Porter is too good to scroll past.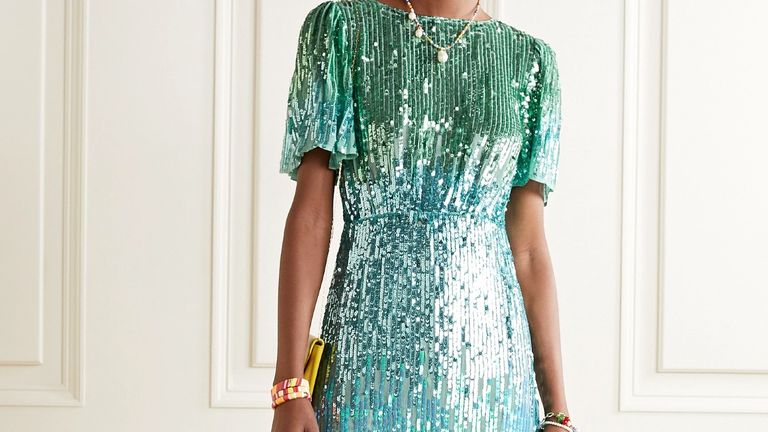 (Image credit: Net-a-Porter)
Some people, ones with far more restraint than me, have given up shopping this year. Lockdown has seen most of us rotate the same three pairs of leggings for months on end, putting our so-called 'outdoor clothes' on furlough. And while I'm firmly in that camp, I just can't seem to stop shopping. 
Of course, the Black Friday discounts are doing nothing to help me kick the habit. But, it does mean I'm expertly equipped to tell you where the very best deals are lurking, and today, it's the Rixo Black Friday sale at Net-a-Porter.
The brainchild of designers Henrietta Rix and Orla McCloskey, Rixo are best known for their vibrant prints and retro shapes. Having garnered a dedicated celebrity fan base since their launch in 2015, it's fair to say they've been catapulted to cult status.
In terms of designer pieces, Rixo is relatively affordable, with a midi dress ringing in at around £300. But compared to high-street prices, this still feels pretty eye watering. Hence why their Black Friday sale is such a big deal.
My top picks from the Rixo Black Friday sale at Net-a-Porter
As part of the Net-a-Porter Black Friday sale, they've have slashed prices of selected Rixo pieces by up to 50%, helping me to blink away some of the guilt that can come with a high-ticket purchase.
Plonked at the top of my Black Friday wishlist is Rixo's Iris Crochet-Knit Midi Dress. The could-be-vintage shape would suggest I've spent hours scouring Portobello Market to find such a gem, when in fact I've just clicked 'add to basket'. I love the gold thread in the weave too, providing just enough sparkle to justify it as a Christmas gift to myself.
Coming in at a close second, is the Dani Open-Back Ruffled Floral-Print Silk Midi Dress. Try saying that three time's fast. What it lacks in snappy name, it quickly makes up for in style. The demure high-neck and midi-length is perfectly balanced by an open-back and swishy, thigh-skimming ruffle at the front. I'm dreaming of wearing it to a summer wedding, but would be just as happy wearing it for Zoom drinks in my living room. 
I could wax lyrical about the Rixo Black Friday deals all day long, but in short, this is a seriously good sale, so shop quick to avoid disappointment.