Everlane Black Friday is trending right now for THIS exciting reason – and it's not because Meghan Markle loves the affordable brand
These Everlane Black Friday discounts are something we've never seen before...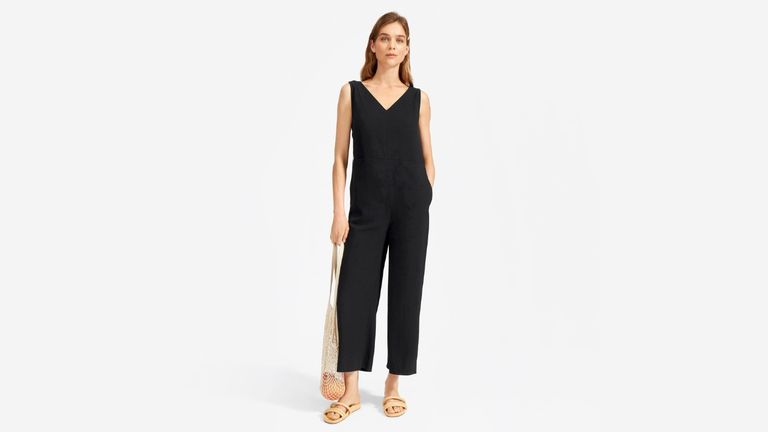 (Image credit: Everlane)
Spotted the Everlane Black Friday sale? I know, right. Exciting times. And if you've seen it pop up on your news feed recently and don't know why it's such a big deal, then let me explain. Basically, not only is the ethical clothing brand loved by Meghan Markle, but this year's Black Friday sale is the very first one it's had. Ever! And with reductions of up to 40%, it's a really good sale, too.
So, if you see a bargain on the site, then it's the ideal time to make that purchase. No one is sure on whether Everlane will have such good discounts again, so get in quick! And when the sale ends, it could be over for good.
While many of Meghan's pieces sold out in previous seasons, she's been photographed sporting a large leather tote bag, and wearing bright slingback flats, a military dress and jumpsuit from Everlane.
Here's our round up of best Black Friday deals from Everlane. But, as this is trending right now, it's essential to get in quick!
Everlane Black Friday sale - quick UK links
Everlane Black Friday sale - quick US links
Which of these buys takes your fancy? We're really hoping Everlane have more deals in the future, so watch this space!
Happy bargain hunting!