I wasn't a smart watch person - but Michael Kors smart watches are 30% off in the Amazon Prime Day sale and I've changed my mind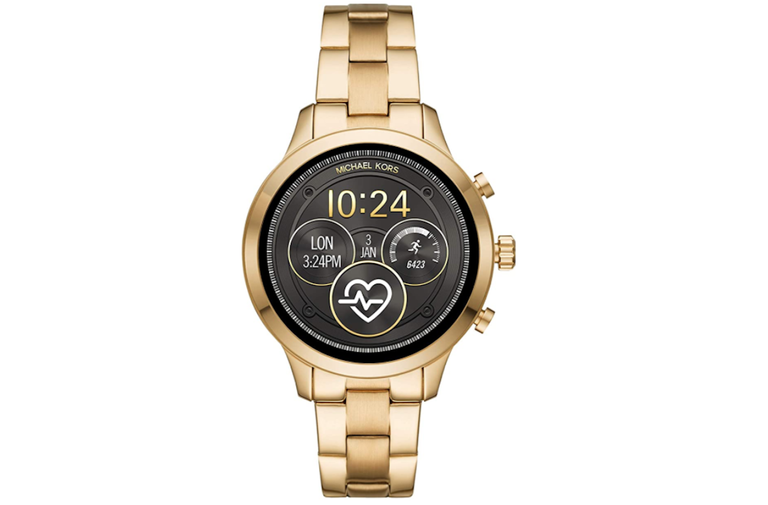 Can I let you in on a secret? I've never quite seen the appeal of a smart watch.
I've always thought they were clunky, boyish and dare I say, a little unfashionable. I wasn't so keen on having my attention drawn to my woefully low daily step count either. That was, of course, until I clapped eyes on a Michael Kors smart watch.
Teaming the fashion-appeal of a gorgeous gold-plated watch with functionality to rival my smartphone, I've fallen hard and fast. And, it seems, at just the right time. As part of their Prime Day promotions, Amazon have taken 30% off the price of their Michael Kors smart watches.
DEAL IN FULL:
Michael Kors Women's Smartwatch with Wear OS by Google with Heart Rate, GPS, NFC and Smartphone Notifications - was £294, now £169, Amazon
Reduced from £294 to just £169 - saving you an impressive £125 - this chic gold-plated watch is one of the best deals we've seen on Amazon Prime Day. If you weren't sold on appearances alone, the high-tech functionality is sure to win you over. You can check notifications, track your fitness and even hail a cab at the touch of a button. Remember, this amazing deal is only available while stocks last, so grab it while you can to avoid disappointment.
To me, the real beauty of a Michael Kors smart watch is that at first glance, no one would guess it was anything other than a standard watch.
It's only when you delve a little deeper that you see it's quite the step up from your classic analogue.
Powered by Wear OS by Google, it's compatible with both iPhone and Android phones for easy linking. Once you're all set up, you can take advantage of Google Assistant - on hand to help at the tap of your watch.
A godsend for time-poor, unorganised folk like me, it's voice controlled, letting you check the weather or set reminders without the faff of scrolling through your phone.
And the fun doesn't stop there. Smartphone notifications pop up on screen to keep you in the loop, built-in GPS tracks your fitness and Google Pay even lets you speed through checkout without your purse.
If that wasn't quite enough, you can also customise your watch face, for a unique look.
Even a smart watch cynic like me has to admit that's pretty impressive.
But what about the battery life?
I'm always forgetting to charge my devices, so was thrilled to find this watch boasts an estimated 24 hour battery life - plus an extra 2 days in low-power mode. Even better, once you do get round to charging, it'll gain up to 80% in under an hour. Perfect for busy days.
Deals this good don't tend to stick around for long, so if you want to save more than 30% on a Michael Kors smart watch, I'd suggest you move fast. You can browse the whole Michael Kors smart watch range here.
Happy shopping!