Amazon's athleisure range is surprisingly good - here's what I'm buying this Prime Day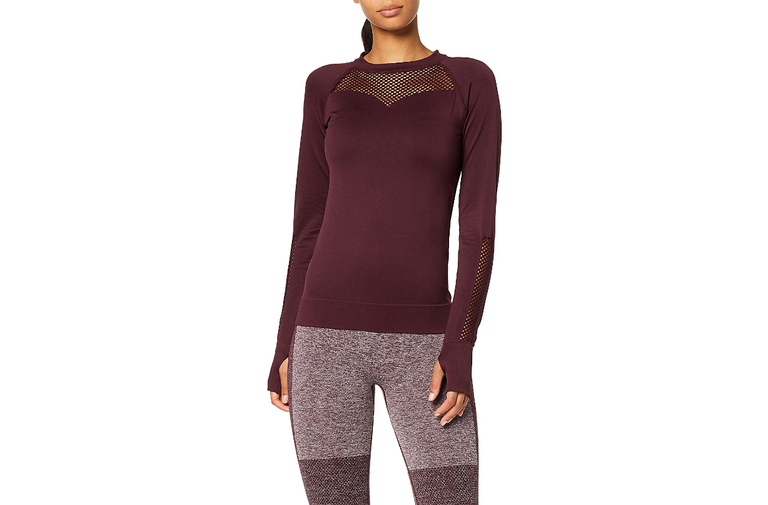 I love heels and high-waisted jeans as much as the next person, but I'm also always thrilled when the opportunity to wear something a little comfier comes up.
With lockdown clearing my diary, I've left my jeans on furlough and been living almost exclusively in sporty leggings and slouchy sweatshirts since mid-March.
So, as you'd imagine, my athleisure wear is in quite urgent need of an update. But the good news is, Amazon's Prime Day sale is jam-packed full of great deals.
DEAL IN FULL:
Up to 50% off Exclusive Fashion: Amazon Brands
OUR TOP PICK: Aurique Women's Thermal Running Leggings - was £23.71, now £11.60, Amazon
The athleisure trend might still be booming, but high-end price tags can stop many of us from getting in on the fashion. Well, no more. Amazon's own brand Aurique already offers competitive pricing, made even more impressive as part of their Prime Day promotions. Their leg-warming thermal leggings are our pick of the bunch.
Never considered shopping athleisure from Amazon before? Me neither if I'm honest. I've always steered clear of Prime Day in the past, branding it 'too stressful, too techy'. In fact, it was only when a little birdy told me Amazon's own brand fashion pieces were worth exploring that I pushed my snobbery aside and gave it a browse.
To my delight (and that of my bank balance) Amazon brand Aurique boasts leggings for as little as £15, and tops for just £12 as part of Prime Day.
One of my favourite picks is the Aurique Women's Sports Shirt - was £20, now £12.82. The mesh panelling across the top and sleeves adds just enough detail to keep things interesting, while the port red shade is just the pick-me-up my tired, autumn complexion needs.
I'll be wearing mine with the Aurique Women's Super Soft Contrast Print Sports tights (was £21.95, now £15.22) to make the most of the co-ordinating colours on the floral pattern.
On days when I feel like taking my athleisure wear off the sofa, I'll be stocking up on Aurique's Women's Thermal Running Leggings. Helping to keep the warm air in and the cold winter out, they're just what I need as I brave crisp, early-morning jogs. Even better, they're now just £11.60 (yes really!) down from £23.71.
Want to know more about Amazon Prime's clothing deals? We've rounded them all up here.
Enjoy!