The Beauty Benefits of Coconut Oil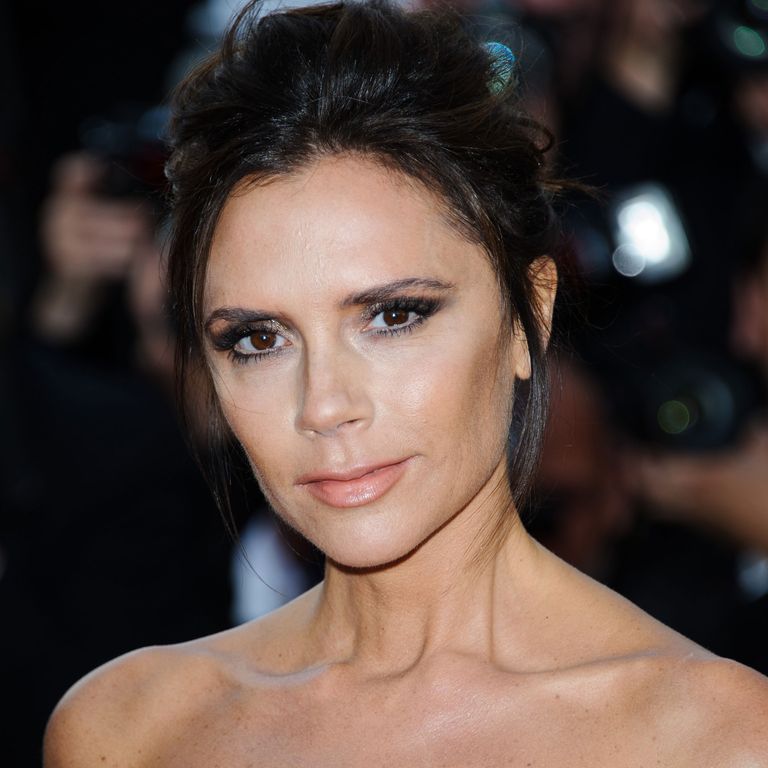 We round up the many benefits of coconut oil, then share our favourite products infused with the miracle ingredient.
The wellness world is coco for the benefits of coconut oil, and who can blame them? The rich unction is laden in goodness that tends to your teeth, skin, hair and gut. While Angelina Jolie is said to blend the stuff with a healthy breakfast, Victoria Beckham smoothers coconut oil over her body and face.
The beauty secret was revealed in a teaser clip for Victoria's forthcoming interview on This Morning. In the 30-second clip the star is probed about which moisturiser she uses and explains, 'I use coconut oil, the kind of oil that you would cook with' adding 'I use it all over my body as well because it's really really moisturising.'
After struggling to cover acnes scars all through her Spice Girl years, the British designer discovered that a £2 jar of supermarket coconut oil held the key to transforming her skin.
You see, the oil isn't merely packed with hydrating properties; it contains lauric acid, which is antibacterial, antifungal and anti-inflammatory. For this reason, coconut oil is as useful in the treatment of acne, stretch marks and sunburn as it is at breathing life back into dehydrated skin.
To reap the multi-tasking benefits of this miracle unction, get hold of a tub that boasts of being raw, unrefined, virgin coconut oil. You can tend to beauty woes from head to toe starting with embattled hair, by massaging it into flaky scalps or using as an overnight mask on ravaged tips.
It can also be smoothed on facial skin in thinner quantities to temper breakouts, vanquish parched patches and tone down angry sunburn. It's best used overnight, as sunscreen doesn't sit well on such rich oils, though shopping for a day cream pumped with the stuff can ensure you never miss your fix.
On bodies, apply it in place of your shaving foam for smoother, hydrated pins, or slather it on as a lightly fragrant, sumptuous body cream. Its high absorbency is a spot of good news for pregnant women with growing bumps, as the skin-healing properties can sink in deeper to help prevent stretch marks.
It?s no wonder, then, that brands are harnessing the benefits of coconut oil and pumping them into some of the most effective beauty blends. We've rounded up our pick of the products that see coconut oil souped up to treat dry hair, dull cheeks and scaly limbs that need some TLC.
Click through to see our favourite buys infused with coconut oil?
Yes To Coconut Ultra Moisture Shampoo, £5.99
We say ?yes? to this pampering shampoo which matches coconut oil with argan and kukui nut oils to coax out frizz and calm unruly lengths. A gentle cleanse, its nourishing formula bumps up shine levels in just one wash ? as if the delicious, creamy scent weren?t enough of a deal sealer.
The Body Shop Coconut Body Scrub, £13
Satisfyingly gritty coconut shells and coconut husks ensconced in a creamy base give this scrub the edge against scaly, rough patches of skin. Rub it in to whip away dead skin cells, ply pores with quenching coconut oil and leave a trace of a warming, tropical scent that lingers through the day.
RMS Beauty Living Luminizer, £30
Coconut oil is a big player here (it?s second on the ingredients list), making Living Luminizer the most skin-kind, plumping highlighter in our makeup bag. Not only does it lend a kiss of hydration wherever we daub it on; it veils skin in the most grown-up, dewy and fine of shimmer, too. No disco ball faces here.
Nuxe Comforting Cleansing Milk, £14
Alone, coconut oil is a hardy makeup remover, though some find its unctuous quality can be too heavy and grease making on their skin. If you tick that box, the Comforting Cleansing Milk couples the oil with rosewater for a fresh and soothing cleanse that tackles impurities.
Dr Organic Virgin Coconut Oil Body Wash, £5.69
With its potent dose of comforting fatty acids, coconut oil is the golden ticket for those who find most body washes tend to dry their skin out. In this body wash, it combines with aloe vera leaf juice, coconut extract and lemon peel oil for a refreshing lather that hydrates.
Cocowhite Oil Pulling, £19.99
To the uninitiated, oil pulling sees a tablespoon of oil swished around the mouth for around 20 minutes to achieve a number of benefits. One of these is whiter teeth, a reduction in plaque and cavities, and fresher breath as the oil tackles bacteria in the mouth. Cocowhite packages up the perfect dosage of coconut oil in three fresh flavours ? mint, lemon and vanilla ? for a simpler (and better-tasting) experience.
Palmer?s Coconut Oil Formula Deep Conditioning Protein Pack, £1.99
This is what a hydrating hair mask should feel like; rich and buttery in texture, yet able to weightlessly cosset embattled tips and keep natural body intact. One for your holiday ? not just because it smells like a pina colada ? the reparative properties of coconut oil will whip sun-beaten strands back into shape.
Burt?s Bees Coconut Foot Cream, £11.99
Bring the Bounty ad effect to your at-home pedicure with this natural crème, which transforms even the most sandal- or boot-battered of feet. It?s a beautifully thick lotion that harnesses coconut oil to soften heels, as peppermint oil gives tired soles the jolt they need.