What is sodium lauryl sulfate and should you ban it from your beauty routine?
Sodium lauryl sulfate is found in lots of products—from your beauty kit to the kitchen cupboard—but what does it do, and why do people avoid it?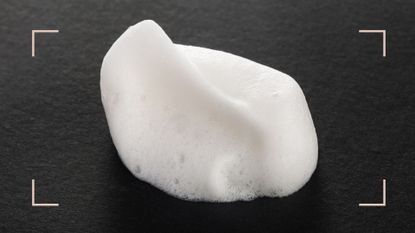 (Image credit: Getty Images)
Sodium lauryl sulfate is a common ingredient found in many beauty and household products, but why is it so popular? And why are so many people against it?
You might find the best shampoo and conditioner for your hair type or the best cleanser for your skin type, but notice that sodium lauryl sulfate is listed as part of the formula. If you follow the curly girl method or subscribe to clean beauty, this will instantly put your new fave product on a banned list. We look at what sodium lauryl sulfate actually is and examine why it's controversial, so you can decide if this ingredient belongs in your haircare and skincare routine.
What is sodium lauryl sulfate?
Sodium lauryl sulfate (or SLS) is a surfactant. All surfactants are partly water-soluble and partly oil-soluble. As a result, a surfactant is a compound that allows water and oil molecules to bind together. Water and oil don't naturally mix, yet the majority of topical beauty and cleaning products include both of these elements in their formula, which is why surfactants are popular ingredients too.
Sodium lauryl sulfate is what creates lather in cleaning and beauty products, and ultimately helps loosen dirt so that water washes it away. The surfactant emulsifies with any sebum, grease, and dirt it comes into contact with, allowing them to be rinsed off.
Primarily used for cleaning either in the kitchen or in beauty products, It's commonly found in soaps, shampoos, cleansers, and other products designed to dissolve dirt. Typically it is an opaque, thick liquid, but that can vary depending on the concentration used.
Sodium lauryl sulfate is a popular surfactant because it is cheap, readily available, and safe to use in cosmetic, dermatological and household products.
Where you'll find SLS
Sodium lauryl sulfate is found in most cleansing skincare and haircare products, and some makeup items too—even the best lip balms out there can contain SLS. If you look in your bathroom, you probably have quite a few products that contain it. It is used in health and beauty products as well as some of the best skincare products and the best body exfoliators. Typically expect to see it in:
Face and skincare products: in the best facial washes, face masks, lotions, shaving creams, liquid soaps, exfoliating cleansers, and lip balm
Dental products: toothpaste, mouthwash, and tooth whitener
Haircare products: shampoo, conditioner, styling cream, and hair dye
Bath and body care products: body wash, bubble bath, bath salts, bath oils, suntan lotion, and hair removal creams
Does sodium lauryl sulfate have side effects?
Sodium lauryl sulfate has the very obvious benefit of removing any grim that might have formed on your hair, teeth, or skin. But are there any downsides to using it within your beauty regimen?
The most recent assessment of sodium lauryl sulfate safety in cosmetics was completed in 1983 by the International Journal of Toxicology (opens in new tab). They assessed it as not harmful if applied briefly and removed from the body (as you would with shampoos and soaps). There is evidence that if left on the body for too long, it may cause mild irritation to your skin barrier, but it is still considered safe for everyday use. The report states that products that are required to stay on the skin longer shouldn't exceed 1 percent concentration of SLS.
SLS is a known irritant. Researchers from Germany tested 1,600 patients for how sensitive they were to sodium lauryl sulfate and found 42% of the patients tested had an irritant reaction. This percentage increased when hot water was used in the washing process. But because most SLS products are designed to be removed after short applications, the risks are minimal.
It's important to note that there's no scientific evidence (opens in new tab) that SLS causes cancer. It is not a known carcinogen.
When to use SLS (and when not to)
Although sodium lauryl sulfate is safe in most scenarios, you should discontinue use if you find any signs of irritation. If you have red, dry, scaly, itchy, or sore skin in areas where you have used products with sodium lauryl sulfate, discontinue use immediately.
Furthermore, people with sensitive skin, or who live with skin conditions such as eczema, rosacea, and psoriasis, are best to avoid SLS. And if you have very dry or dehydrated skin you should proceed tentatively as sodium lauryl sulfate can exacerbate dryness.
How do you use and apply sodium lauryl sulfate?
As always, we recommend that you read the directions on the label, as applications will differ from product to product. But remember these two rules when applying products containing SLS and your risk of experiencing irritation will be minimized:
Rinse products off quickly after use
If you are using a product that will stay on your skin make sure it does not contain more than the recommended dose of 1%
Are there products without sodium lauryl sulfate?
Yes! While SLS compounds are perfectly safe to use and rinse off, if you're experiencing irritation from usage or subscribe to a regime that doesn't permit them, there are lots of sulfate-free alternatives on the market.
You might already be buying sulfate-free products and not even realizing it, as many top brands have developed sulfate-free ranges. One noticeable difference to note that takes getting used to though is the lack of lathering in these products. Don't let that tempt you into using more than the normal amount of product, as disconcerting as a foam-free clean is...
Our beauty editor's sulfate-free picks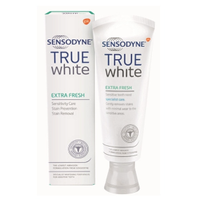 (opens in new tab)
Sensodyne True White Extra Fresh Toothpaste | RRP: $14.95/£7.19
While working to both whiten teeth (opens in new tab) and remove stains from teeth, this toothpaste is built for those with sensitive teeth and gums. Potassium nitrate and sodium fluoride are the active ingredients in this toothpaste, keeping it SLS-free.
A lifelong creative writer and beautyphile, Eunice Lucero-Lee graduated from De La Salle University in 2002 and was hired a year later to front all beauty coverage for Pink Magazine. A beauty, astrology, and pop culture obsessive and insider for over 18 years, Eunice is an internationally published editor (and now certified astrologer) whose work has been featured in publications such as Cosmopolitan, Esquire, and The Numinous, among many others.