How to get Glass Skin with any kind of complexion and at any age
Glass skin is enviably dewy, radiant, clear, and brimming with health—and here's how you can nail it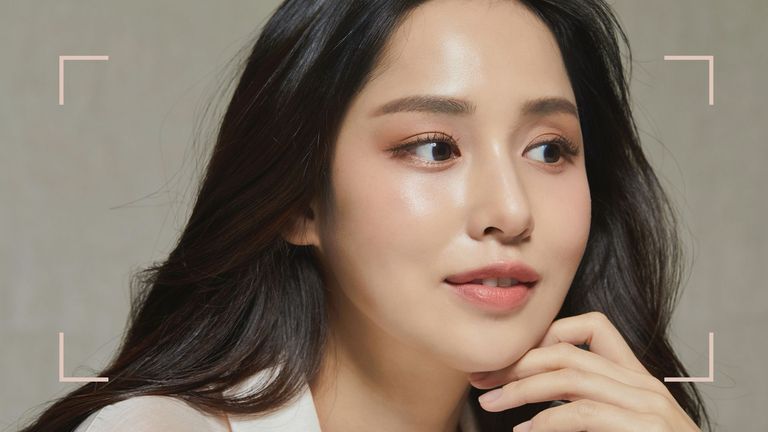 (Image credit: Future/Getty Images)
When we first heard about "glass skin," we assumed it was yet another skincare trend that was well out of our reach. The idea of skin looking healthy and dewy enough that it literally appears covered in a layer of glass conjures images of youthful, clear-complexioned women, just a few years out of college. In reality, anyone can achieve glass skin with a few beauty tips and the right balance of product and process. And we've got all the info necessary.
Glass skin originates from South Korea, and it's the goal of a great Korean skincare regimen. Our beauty editor and one of the US pioneers of glass skin, outline everything you need to know to achieve it.
Korean glass skin: what it is, and definitely isn't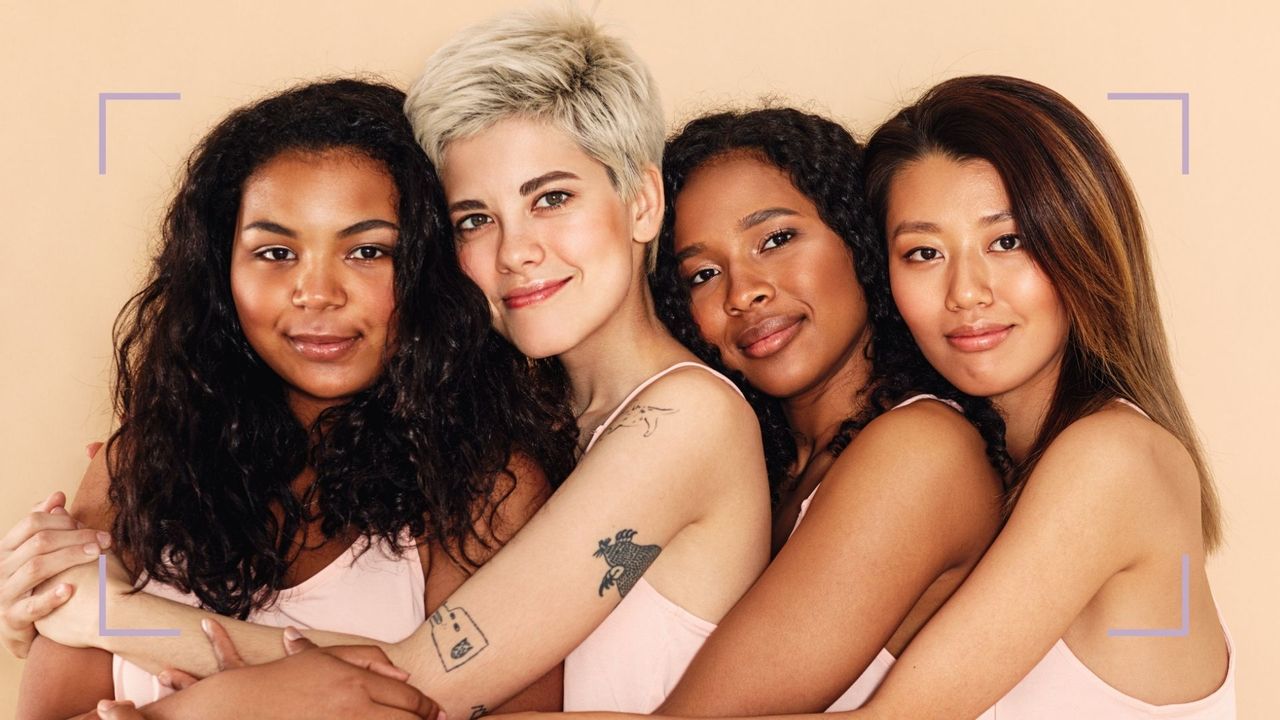 Glass skin just means skin that is at its pinnacle of health, regardless of age.
"Glass skin is skin that is at its healthiest yet," says Alicia Yoon, CEO and founder of Peach & Lily and an early adopter and advocate of all the glass skin hype stateside.
"I first heard this term in Korea (in Korean), and I immediately thought, yes! That's what I would describe healthy skin as—so healthy, it has a clarity and luminosity that comes from within."
"We [worked in] the Glass Skin movement at Peach & Lily in 2018 with the introduction of our Glass Skin Refining Serum," Alicia says. At that time, glass skin was not a commonly used phrase in the US, but it was becoming a viral sensation in cosmetic circles in Korea. It became prime content for local beauty influencers looking to up their game after both the 10-step regimen movement and the double cleansing boom had gone mainstream.
"When we introduced Glass Skin, we defined it as a way to describe each person's unique healthiest skin yet: It's the most inclusive skincare goal, as healthy skin is for all—no matter your skin type, circumstance, and needs, and no matter where you are in your skin journey. Glass skin is not about unrealistic skincare ideals or a superficial glossy look, but a healthiness that comes from within."
How to get glass skin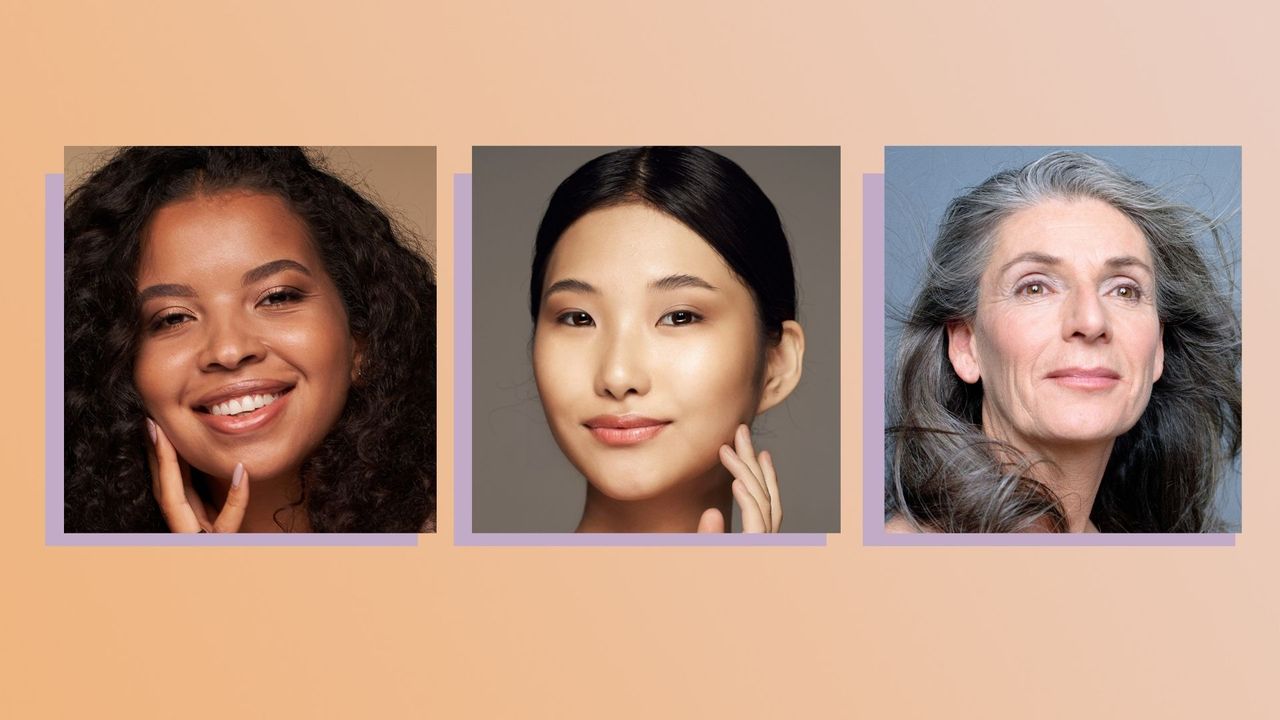 So how does one achieve this unicorn level of perfection? Keeping consistent with one's skincare routine, for starters, can get you on the right track. There are, however, a few tweaks and tricks that can help boost the health of your skin and therefore take its radiance and clarity to another level. More than overhauling your skincare stash or learning how to wash your face correctly, this is about learning to work smarter not harder.
From gentle yet thorough makeup removal to hydrating toners and essences and a hero serum and cream, a glass skin routine is one that sounds both familiar and yet innovative at the same time. The secret is in the light and careful layering of products with moisturizing ingredients—mostly hygroscopic humectants like hyaluronic acid and glycerin—with known glow-inducers and barrier strengtheners niacinamide and peptides.
Step 1: Remove all traces of makeup
If we're to get totally on-brand, it goes without saying that glass skin should aspire to be smooth. Doing so starts with a clean canvas, free of all gunk and buildup. Remove all traces of the day with makeup wipes or a micellar water cleanser dabbed onto a cotton round and swiped onto the lids, face, and lips.
Our beauty editor recommends
---
Johnson's Face Care Makeup Be Gone Moisturizing Wipes
Gentle enough for those with sensitive skin, these hydrating wipes thoroughly remove oil, grime, and makeup without over-stripping, and the light scent is a great break from the normally medicinal whiff we get from other face wipes. Amazing for those who want an effortless way to get a fresh start on their routine, whether morning or during a skincare night routine.
Step 2: Cleanse with a foaming wash
A foaming wash, typically the second step in a double cleanse routine, usually comes after makeup has been removed by a wipe or oil-based cleanser (we'd like to think of it as a power wash removing all the buildup that remains, only way less aggressive, of course).
If you follow a skincare for oily skin regimen, a foam cleanser usually contains active ingredients that help fight bacteria and help with turnover, such as salicylic acid. Otherwise, look for cleansers with calming and moisturizing ingredients, like rose and other power botanicals, or ceramides and peptides to help strengthen your skin barrier—a stable barrier means clearer, even-toned skin that's less prone to redness and reactivity.
Our beauty editor recommends
---
Fresh Soy Face Cleanser
A quintessential foaming cleanser if there ever was one, this lovely cleanser from Fresh is a modern classic (so much so that it made our all-time best cleansers list). Soy proteins balance and moisturize skin while washing away impurities, and rosewater and cucumber water tone away any inflammation. The best part is the satisfying, clean-rinsing lather that doesn't leave skin feeling tight in any way.
Step 3: Apply toner
Aside from the obvious buildup removal, toning also helps tighten pores after cleansing. It is also the first leave-on step in a glass skin routine so it primes skin for serum and moisturizer, and helps return skin to its naturally acidic pH. A lightly hydrating formula is great for those a bit wary of any over stripping or drying.
Pour a small amount on a wet cotton round and dab gently onto the face, avoiding sensitive areas like the eyes and mucous membranes around the nostrils.
Our beauty editor recommends
---
Biossance Squalane + BHA Pore Minimizing Toner
This alcohol-free toner has both AHAs and BHAs that unclog pores and brighten skin, plus cult fave ingredient squalane to lightly moisturize and strengthen the skin barrier as it smoothens.
Step 4: Apply an essence, serum, and moisturizer (in that order)
More than an extra step, essence is foundational in both Korean and Japanese skincare, and bridges that texture gap between toner and serum. Usually water-based, it contains a potent shot of active ingredients to boost skincare benefits, while also giving another layer of hydration. They combine certain elements of a toner and a serum (and can even replace the latter, if desired).
Follow up essence with a few dabs of serum to further lock in moisture. Your makeup base can follow after this step for daytime; for evening, a moisturizing cream.
Purists will love Peach & Lily Glass Skin Refining Serum, whose powerhouse blend of actives makes it earn every bit the star product rep it has.
Want something more streamlined? Alicia recommends just the thing: a skincare kit tailored to achieving glass skin with every step. "We actually received so many questions on a foundational skincare routine to help achieve glass skin for all skin types," Alicia reveals, "that we created a carefully edited Glass Skin Routine Kit in discovery sizes for an easy way to start your goals."
Our beauty editor recommends
---
Peach & Lily Glass Skin Discovery Kit
The set that started it all in the US. Perfect for travel or newbies to the glass skin game, this contains a cleanser, essence, serum, and moisturizer chock-full of botanical extracts, hyaluronic acid, and antioxidants that all work in tandem to keep skin both "radiant and resilient." Sold.
woman&home thanks Alicia Yoon of Peach & Lily for her time and expertise.
Eunice Lucero-Lee is the Beauty Channel Editor for woman&home. A lifelong creative writer and beautyphile, she graduated from De La Salle University in 2002 and was hired a year later to front all beauty coverage for Pink Magazine, a teen lifestyle publication, after submitting a page-long thesis on why Stila was the best brand to come out of the Aughts. She was hired an hour later.
Her writing—which has since then expanded to cover pop culture and astrology, both equal passions—led her to spearheading columns in Chalk Magazine, K-Mag, Metro Working Mom, and SugarSugar Magazine. Upon receiving her stripes at New York University's Summer Publishing Institute in 2008 she was immediately headhunted to work as the Beauty Editor, thereafter Managing Editor of Stylebible.ph, the digital home of Preview, the Philippines' best-selling fashion magazine, where she also did double-duty as Associate Editor of the print edition.
It was during this stint that the hallyu wave started taking hold and when she was tapped to co-found Sparkling, Asia's first-ever English K-Pop print magazine. Originally planned as a one-off, the project became a runaway hit and saw her taking Korean classes on the weekends for three years, as she found herself frustrated by the lack of breadth translators provided for celebrity profile coverage. She was Editor-in-Chief until her move to New York in 2013. The now-iconic magazine has remained in publication since 2009 due to massive fan support.
A beauty, astrology, and pop culture obsessive and insider for over 18 years, Eunice is an internationally published editor (and now certified astrologer) whose work has been featured in publications such as Cosmopolitan, Esquire, and The Numinous, among many others. The former Editor-in-Chief of All Things Hair and a (very) proud cat mom, she spends her time in Manhattan figuring out the correct Pilates-to-sushi ratio, obsessing over celebrity natal charts, luxury skincare, and Scandi-noir crime procedurals, as well as finding the perfect K-Pop vid to save the day. She can still order drinks perfectly in Korean. Find her on Instagram @eunichiban.