Japanese skincare and beauty secrets: the best products and tips for glowing, supple skin
Would your skin do better with a Japanese skincare routine? Get the best products and techniques for your most radiant skin yet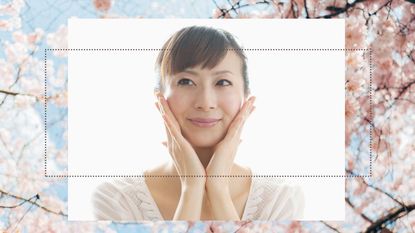 (Image credit: Future/Getty Images)
Over the last decade, Japanese skincare has made its way more and more into everyday Western regimens. With a focus on a multi-step routine, lighter formulations (essences, "lotions"), and an emphasis on a gentle, layered approach to hydration, J-Beauty has long taken the world by storm. These are only some of the hallmarks of their particular take on skincare, however, that a lot of us may already be familiar with in our own routines.
What makes it different from the rest? To find out what makes Japanese skincare secrets so effective, as well as how they vary from typical Western practices, woman&home spoke with Elizabeth McCarron and Kat Buckley, skincare experts and members of The Skin Collaborative. They offer insight on how to incorporate these practices into your routine, as well as why exactly a Japanese skincare approach sets itself apart from the rest.
What goes into a Japanese skincare routine?
According to Elizabeth, the Japanese skincare approach is all about caring for the skin as a whole, like the vital organ that it is—whereas the Western approach focuses on correcting a certain skin problem, like redness, oily skin, or rosacea. The Japanese "prioritize recreating the ideal conditions for its function, for example, by regulating the electrolytes in and out of the cell, making sure amino acids, microelements, or vitamin deficiencies are corrected in the first place," Elizabeth says. "And only then will they address 'local' problems, such as pigmentation or acne," she adds.
Kat agrees: "Japanese skincare takes on a luxurious but rather more simple approach to your skin, focusing on cleansing oils, gentle exfoliation, and lightweight essences to hydrate and nourish."
Japanese skincare: beauty secrets and techniques
Japanese skincare ingredients
Elizabeth points out that Japanese skincare is often a unique and happy marriage between both high-tech ingredients and natural, soothing botanicals. Botanicals are often "exposed to a fermentation process that would allow enhancing of the qualities of the ingredients to improve bioavailability," she says. Among the traditional Japanese ingredients would be the following, which you'll find in many Japanese skincare products on the market today. These ingredients are known for being rich in antioxidants and supporting the skin's function and collagen production, says Kat.
Japanese skincare secrets
Best Japanese skincare products

DHC Deep Cleansing Oil
Using an oil as a cleanser originated from Japanese skincare culture and dates back to 1967. This should be the first step of your double cleansing routine. Use an oil cleanser to remove sunscreen, makeup, dirt, and impurities, and follow up with a foaming cleanser to ensure a thorough wash.
---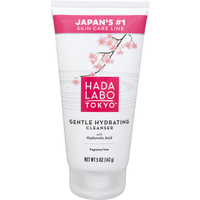 Hada Labo Tokyo Gentle Hydrating Cleanser
This cleanser from this beloved Japanese drugstore brand is unscented and infused with super hyaluronic acid, which the brand says is twice as hydrating as regular hyaluronic acid. It's even good for sensitive skin, as it's free of alcohol, fragrances, sulfates, parabens, and dyes.
---
---
---
---
---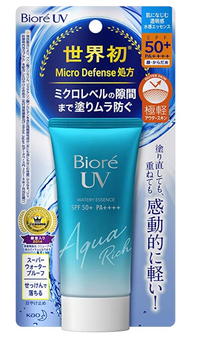 Bioré UV Aqua Rich Watery Essence SPF 50+ PA ++++
When it comes to sunscreen, forget all others and pick up this beauty staple in J-Beauty sun protection. From the non-sticky, watery feel that settles nicely under makeup to the high SPF made for either beach or city stressors, this waterproof formula is a cult pick for good reason (did we mention it also has hyaluronic acid?).
---
Best Japanese skincare brands
A mix of elegant heritage practices and cutting-edge innovation, J-Beauty brands are known for their holistic approach steeped in tradition, while maintaining a healthy respect for new technology. A true blending of East and West, many Japanese skincare brands have risen to iconic status within the industry, becoming cult faves and must-haves amongst those in the know:
woman&home thanks Elizabeth McCarron and Kat Buckley of The Skin Collaborative for their time and expertise.
A lifelong creative writer and beautyphile, Eunice Lucero-Lee graduated from De La Salle University in 2002 and was hired a year later to front all beauty coverage for Pink Magazine. A beauty, astrology, and pop culture obsessive and insider for over 18 years, Eunice is an internationally published editor (and now certified astrologer) whose work has been featured in publications such as Cosmopolitan, Esquire, and The Numinous, among many others.