The best makeup tips for older women, according to a pro makeup artist
Learn the top makeup tips for older women for a fresh, timeless, polished look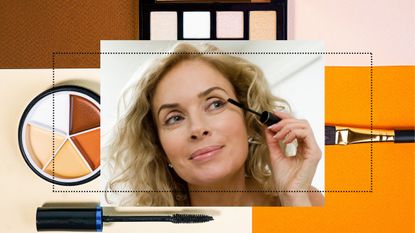 (Image credit: Future/Getty Images)
It's only natural for our needs to evolve as we get older, which is where proper makeup tips and clever beauty hacks can be super helpful for this stage in life—it's no secret that our skin changes over time, and that's okay! The way cosmetics feel, interact, and react on skin is largely dependent on skin type and texture, meaning our beauty habits and preferences might be in need of a few simple tweaks as we age to get the best possible results from our products.
From learning which formulations benefit mature skin (ideal in choosing the best foundation for your skin type, for starters) to knowing the optimal way to prep with the best skincare routine and how to apply makeup thereafter, even to figuring out which color palettes are the most flattering, it can be a bit of a quandary without the correct take. Thankfully, we've just got the right experts for the job: We've consulted BAFTA-winning celebrity makeup artist and UK SUQQU Spokesperson Morag Ross, along with beauty expert Elizabeth Ross, themselves both fabulously in their 50s, for some practical advice on the best makeup tips for older women.
Makeup tips for older women
1. Moisture is key
"As we mature, it becomes more and more important to focus on skincare for really healthy skin, and choosing products that suit our skin type," says Morag. "This is such an important part of makeup, because our skin provides the base for everything that we apply on top! I always recommend using more moisturizing skincare products, as sometimes as we mature, our skin can become a little more dry." Opting for a more occlusive moisturizer (creams that keep moisture in by creating an emollient layer on top of skin—check the ingredients list for oils like mineral, Argan, jojoba, or olive oil, or shea butter, petrolatum or beeswax) can help keep hydration levels balanced, particularly in colder or drier months.
---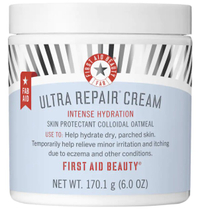 (opens in new tab)
First Aid Beauty Ultra Repair Cream Intense Hydration
Those experiencing dryness and skin sensitivities can rest assured knowing this soothing occlusive moisturizer is chock-full of ingredients (colloidal oatmeal, shea butter, allantoin) to help soothe redness, rashes, or eczema (opens in new tab) and provide deep hydration to prevent lines and wrinkles.
---
2. Eye cream is a must
Elizabeth says, "Always use an eye cream day and night, even if you didn't use one when you were younger. They are essential in promoting brightness and delaying lines and wrinkles."
Eye cream is best used after serum and before moisturizer, dab-dab-dabbed gently around the sides, lids, and undereye area with your ring finger. No dragging!
---
---
3. Invest in a good primer
"A good quality makeup primer will help your foundation base stay on top of your skin rather than sink into any lines," says Elizabeth. "If you wear lipstick, use a primer and a lip liner that in the same shade as the lipstick—this will prevent any lipstick bleed or "feathering" into the fine vertical lines above and below the lips, which we commonly see in older women."
Primers also help with color payoff: Powder pigments are brighter and longer-lasting, which is key if you've been using a lot of moisturizing skincare products that may make skin have a bit more "slip"—primer gives your cosmetics a firmer grip to adhere to.
---
---
4. Use dewy foundation
"Another one of those practical makeup tips is to tailor your foundation to your skin type, which, as we've established, can skew drier as you get older," Elizabeth says. "That said, it is important not to use a matte foundation base: This will result in a 'flat' powdered look that isn't the most flattering and can look and feel too heavy, and can even irrigate and accentuate lines. Choose a moisturizing base for a more natural, slightly dewy look."
We love the fresh yet polished finish we get from a sheer foundation or even a tinted moisturizer, especially on mature skin. A lot of today's formulations also offer a hit of radiance, which is always a bonus.
---

(opens in new tab)
IT Cosmetics Your Skin But Better Foundation + Skincare
As the name suggests, this water-light formula provides an ultra-natural, medium-coverage look and feels perfect for everyday wear, while smoothening out texture imperfections. Hyaluronic acid (opens in new tab) also helps give skin much-needed glow.
---
5. Go lighter on the eyebrows
"Eyebrows can often become sparse with age," concedes Elizabeth, "So ensure you use an eyebrow pencil no more that a couple of shades darker than your hair color. Talking of eyebrow hair, always go lighter as you get older. Alternatively, consider getting them tattooed!"
One of our favorite makeup tips for the tattoo-shy: You can also look into microblading, which entails an aesthetician drawing on small, hair-like strokes under local anesthesia for a fuller brow effect. Microblading has become a popular semi-permanent solution for thinning brows, and is a surefire way to shave precious minutes off of your morning routine.
---
---
6. Use eyeliner strategically
One of the most useful makeup tips for older women is to learn how to use your best eyeliner to your advantage, as doing so can have a marked effect on your eye area and result in a more refreshed, awake look. "If you're lucky enough to have deep-set eyes, use eyeliner on your eyelids only, close to your lashes," says Elizabeth. "However, if your eyelids disappear when your eyes are open, then use eyeliner on the waterline and outer corners only—this will help enhance your eye shape without drawing attention to a lack of firmness and definition in the eyelid department," she adds.
---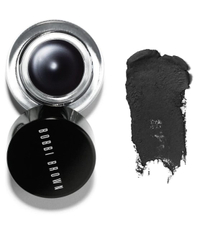 (opens in new tab)
Bobbi Brown Long-Wear Gel Eyeliner
This award-winning liner hits two birds with one stone: the ease of use of a gel, and the precision of liquid. We like how the intense the shade payoff is on the lids, and how easy it is to create a flattering cat-eye flick with the included brush.
---
7. Use face highlighter with care
Elizabeth says one of the more often-overlooked makeup tips has got to do with accidentally spotlighting features we don't want to call attention to as we age. "Avoid wearing highlighter on your browbone especially if your eyelids have already begun to move south, as there's no point drawing attention to them," she says. Instead, focus any highlight on the corners of your eyes (great for eye-brightening!), as well as on the tip of the nose, cheekbones, and Cupid's bow. A subtle stick or pot highlighter that offers up a diffused glow instead of full-on shimmer (which can be jarring and accentuate lines and crepiness) is an ideal formula to look for.
---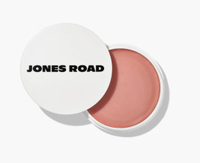 (opens in new tab)
Jones Road Miracle Balm
Jojoba seed oil, Argan oil, and vitamin E are the stars in this new, subtle, light-enhancing balm from beauty mogul Bobbi Brown. We love the shade Au Naturel dabbed on all the high planes of the face, but find it especially fetching on the cheekbones and nose bridge.
---
8. Use a cream blush
Elizabeth advises against contouring, which entails using a dark bronzer to thin out certain areas of the face like cheek hollows or the forehead, as this can leave features looking harsh. "Use a light sweep of bronzer to warm up the face or a cream blush for a pop of color instead," she advises.
One of the easiest makeup tips to incorporate into an existing routine is dabbing a light layer of blush onto the apples of the cheeks for an instant shot of radiance and natural flush.
---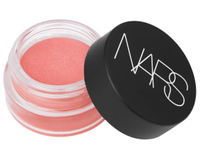 (opens in new tab)
NARS Air Matte Cream Blush
The unique look and feel of this cream blush—mousse-like and velvety, with a skin-like, weightless finish—is ideal for most skin types and layers perfectly over foundation. Choose the cheeky (pun intended) best-selling, peachy-pink shade Orgasm as shown here, or one of seven other fabulously flattering hues.
---
9. Embrace a creamy lip
Creamy and glossy formulations win over matte once again especially when it comes to lip color, as lips tend to show dryness more visibly. Shade-wise, our experts favor nudes for the fuller effect they give off, a sort of trompe l'oeil take on thicker lips.
"As a rule of thumb, nude lips are always going to be gentler on the eye and the face," Morag explains. "They can often make the lips look fuller. As our lips tend to get smaller as we age, nude and paler pastel colors work to counteract this to make them look full and plump."
However, we're never not going to champion a bold, bright lip (the mood-boosting effects alone are worth it, not to mention how it can uplift a monochromatic face), so just make sure to choose a softer, creamier formulation—or better yet, a gloss.
---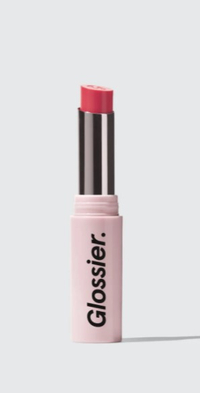 (opens in new tab)
Glossier Ultralip
The latest from this millennial beauty brand is this genius of a lipstick-balm hybrid, which glides on smoothly as a balm yet packs the same color punch as an actual stick bullet (seen here in Portrait, an optimistic cherry blossom pink that's universally prettifying). The effect is glossy, diffused definition, meaning no harsh or obvious lip outlines.
---
10. Always wear sunscreen
Of all makeup tips, there is one in particular that both our experts were vehemently in agreement on: sun protection. "Most importantly, wear SPF!" Elizabeth declares. "Wear high-factor sunscreen, or invest in a foundation with at least SPF 20. This will help prevent wrinkles and even more crucially, skin cancer," she adds.
---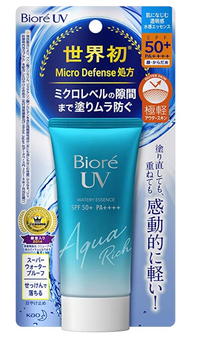 (opens in new tab)
Biore UV Aqua Rich Watery Essence SPF 50+ PA ++++
This drugstore darling is a runaway hit in a lot of Asian countries due to its ability to withstand humid weather without any heavy feeling. It's also invisible under makeup, and works overtime (SPF 50!) at keeping harmful rays at bay.
---
More makeup tips to remember
When it comes to choosing color, celebrity makeup artist Morag Ross has a few additional tips for achieving a timelessly chic, well-put-together face. Above all else, though, Morag says the ultimate power move is to just love your features and honor how far you've come, beauty-wise. "Embrace what you have and enjoy!"
Neutral eyes are easier to work around: Generally, you should go for a more neutral eye so if you wanted to put on a brighter lip, it will easily look elegant and elevated.
Stay away from strong color: I suggest avoiding really dark colors or anything with too much of an orange tone. An exception to this is that a bright, bold red can look absolutely amazing with silver hair! I'd recommend a red with a slightly blue undertone (as opposed to an orange) as this will make your teeth look whiter too.
woman&home thanks Morag Ross (opens in new tab) of SUQQU (opens in new tab) and Elizabeth Ross for their time and expertise.
A lifelong creative writer and beautyphile, Eunice Lucero-Lee graduated from De La Salle University in 2002 and was hired a year later to front all beauty coverage for Pink Magazine. A beauty, astrology, and pop culture obsessive and insider for over 18 years, Eunice is an internationally published editor (and now certified astrologer) whose work has been featured in publications such as Cosmopolitan, Esquire, and The Numinous, among many others.