Is eye cream necessary in your skincare routine? Experts share their honest thoughts
Wondering is eye cream necessary, or can you just use your regular moisturizer? We got the lowdown from four skin doctors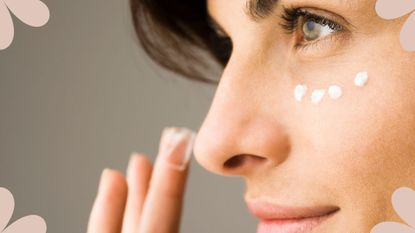 (Image credit: Getty Images)
Wondering is eye cream necessary for your skincare routine? It's a question I've been asked countless times during my decade in the beauty industry – often in hushed tones.
The best eye creams promise to tackle bugbears like crows feet, dark circles, and puffy eye bags. But do you really need to use one, or will your day cream suffice? I'll put my career on the line by admitting that I don't use eye cream. At all. I've experimented with endless formulas and price points, from the best drugstore eye creams all the way to their ultra-luxe, soaked-in-gold counterparts. None have been alluring enough to commit to.
I used to put it down to busyness, unable to squeeze an extra 30-second process into my skincare routine. But actually, it's because at heart I'm a beauty minimalist – I truly believe the simpler the regime, the better. I've become an eye cream truther, urging people to save their money and skip the step. But am I wrong? Is eye cream necessary and will crow's feet appear, now that I've written this very opinionated introduction? I spoke with four dermatologists to get a measured, well-rounded expert take.
Is eye cream necessary in our skincare routine? A deep-dive
Is eye cream necessary?
Let's jump right into the crux of the debate – what's the verdict? I straight-up asked four skin experts, is eye cream necessary, and this is what they had to say:
What does eye cream do?
While we're investigating whether eye cream is necessary, we should probably understand exactly what they do in the first place. According to Dr Meder, their main job is moisturizing. "The skin around the eyes dries easily as it's thinner and the barrier is less efficient, so eye creams should hydrate," she says. "Eye creams can also help to maintain healthy circulation to prevent dark circles and puffiness. If it's a formulation for mature skin, it should be able to stimulate cells for collagen, to help tighten and strengthen the skin."
Can I use normal moisturizer under my eyes?
If you just need to hydrate the area around your eyes, surely your best face moisturizer can do the job, right? According to the experts, it's not that simple. Dr. Meder says, "That's a tricky one because a slightly heavier or occlusive texture used in facial moisturizers can be too rich for thin eye area skin. This can lead to puffiness – especially if used during the night."
Dr Patel notes that it depends on the ingredients in the formula. "There are many regular facial products that I would happily use around my eyes - it is skin, after all," he says. "However, certain ingredients may be too strong for this area. A 1% retinol may be fine for the rest of the face but would risk irritation and other side effects in the eye area, so go carefully with retinol eye cream," he warns.
What should you use instead of eye cream?
Essentially, the pros are saying a lightweight moisturizer could be used on the eye area if you don't want to use a standalone eye cream. If you're planning on doing this, it's important to make sure it doesn't contain a handful of ingredients that could lead to irritation.
Dr. Patel says that as well as a potent retinol, he'd also avoid using formulas with other inclusions around the eyes. "When I examine the ingredients of many products, I would definitely not wish to use these in the eye area," he says. "These could be certain alcohols or fragrances, or other potentially sensitizing ingredients."As long as your day cream is free from those ingredients, there's no reason why you couldn't use it all the way up to the eyes.
What ingredients to look for in an eye cream
Whether is eye cream necessary or not, you may find the simplicity of using an actual designated product for the right area is just easier. And while you're using one, you might as well pick products that have extra benefits. According to Dr. Meder, there are a few brilliant ingredients in eye creams that will do much more than just moisturize, to make the extra step extra beneficial:
For puffiness: caffeine, escin, horse chestnut, red grape, green tea extracts
For dark circles: niacinamide, resveratrol, caffeine and red grape
For wrinkles: hyaluronic acid, collagen, and remodeling peptides like Matrixyl, Syn-TC, or retinol in small doses
At what age should you start using eye cream?
Have you felt personally victimized by those, 'if you remember landlines, it's time for eye cream' memes? Same here, but at what age at should you start getting proactive about using this product? According to Dr. Meder, "I recommend that you start using an eye cream early to prevent skin changes - 25-27 years is a good age. Eye cream helps to maintain skin health and avoid age-related changes for many years if used properly."
With that said, It's never too late to incorporate any product into your routine (ok, this doesn't include SPF). If you want to start using an eye cream in your 40s, 50s, or beyond, you can still get great results.
Are eye serums necessary
If you haven't started with an eye cream, will you really bother with a serum? Dr. Meder says serums can be a bonus, but aren't wholly necessary. "I suppose it can be used if a formulator didn't find a way to mix up all necessary ingredients in the same product," she says. "Serums are traditionally much lighter, and often this kind of product aims to prevent dark circles or puffy eyes. It should be used in combination with an eye cream that is richer in texture. Some people need one of them, some people will benefit from both, that's very individual."
Confusingly, I actually quite enjoy using an eye serum – much more than an eye cream. Most notably the hyaluronic acid-infused La Roche Posay and L'Oreal Paris eye serums - both of which have a lovely cooling rollerball applicator.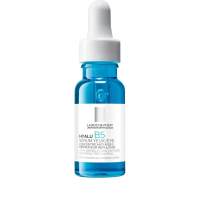 La Roche Posay Hyalu B5 Eye Serum | RRP: £32 (UK only)
All of the best La Roche Posay products are sensitive skin-friendly, making this a perfect pick for the delicate eye area. Hyaluronic acid hydrates, niacinamide brightens and caffeine depuffs.
Is eye cream necessary: our beauty editor's verdict
After hearing all of the expert-certified information, what do I think – is eye cream necessary? My personal answer would still be no, depending on the results you want. The word necessary, to me, describes the bare-bone essentials of skincare – a cleanser, moisturizer, and sunscreen. Those extra nice-to-have steps like exfoliation and serums may be necessary for some, but you can live without them – I'd put eye creams in that camp too.
However, if you have dry skin, crow's feet, or dark circles, you could really benefit from using a dedicated eye cream. Even I have to admit that the results you can get from using the best eye creams for wrinkles can be impressive. If you have a specific issue that you wish to target, then an eye cream really is necessary to treat that area.
And truthfully, while I've been downplaying my cool-girl low-key routine, one of my main complexion gripes is eye bags and I'm forever reaching for the best under eye concealers. I probably should deal with it and start incorporating the best eye cream for dark circles. That is, whenever I manage to find that elusive extra 30 seconds in my day.
Rhiannon Derbyshire is the Senior Beauty Editor for Woman & Home and other publications.
She started interning for glossy magazines while working alongside her Fashion Journalism degree. There, she was lured to the beauty desk, seduced by matte lipsticks, posh shampoos, and every skincare product imaginable. 10+ years into her career, she can confidently tell you why the best mascaras are always high street, and why SPF is a non-negotiable all year round. Ask her about her curly hair routine, skincare minimalism, and how to find the exact right red lipstick