The 3 most powerful ingredients to look for in eye creams
Not sure which ingredients to look for in eye creams? Here's everything you need to know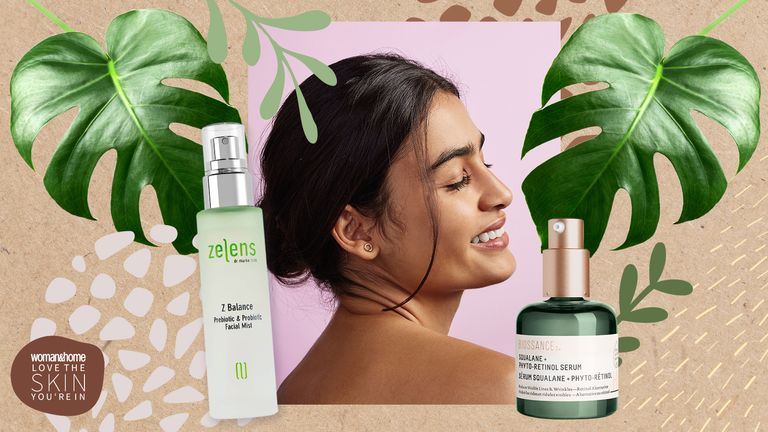 (Image credit: Future)
Part of choosing the best eye cream for you is knowing what it can and cannot do. Even the best eye cream can't tighten up loose eyelids or totally get rid of dark circles but it can hydrate to plump lines, alleviate puffy eyes and tackle some of the causes of under eye shadowing such as pigmentation.
"Unfortunately, there are very few eye creams that have any sort of impact on eye bags or dark circles, no matter what the manufacturers claim," writes Beauty Journalist and skincare expert Alice Hart-Davis in her latest book The Tweakments Guide: Start with Skincare.
"But if you want to try an eye cream that will help you minimize baggy or puffy eyes, look for one that is light and hydrating and that contains active ingredients such as peptides that may help to soothe and smooth the eye area."
Do I really need a separate eye cream then?
Once you've discovered all of the things eye creams can't do, you may find yourself asking do I really need an eye cream then? Well, that's the million pound question with compelling arguments on both sides.
In the 'no' corner I would say it is possible to have an effective skincare routine without eye cream by simply using your normal serums and creams up to the eye area. This might be the right path for you if you like to keep your skincare as simple as possible, don't have specific concerns about your eye area and are able to use the same products all over without irritation.
That said, we already know the skin around the eye is different, so it does feel intuitive to use a different product here. Ultra rich face creams can overload thin, delicate skin, as can powerful actives like high dose retinol and gIycolic acid.
If you have a particular concern about your eyes - dark circles or puffy eyes for example - using a cream that has been designed specifically to treat that concern and to be non-irritating around the eyes makes sense.
How to choose the best eye cream for you
The best way to pick an eye cream is to consider your concerns and pick a formula targeted to those.
There are a few common bugbears in the eye area, usually due to genetic and environmental factors, as Consultant Dermatologist Dr Anjali Mahto explains,
"The skin of the eye area is delicate and thin, it is vulnerable to the effects of ultraviolet radiation and pollution which can both result in collagen breakdown.
The fat under the eye also thins with age, leaving hollowing and a greater perception of dark circles. Finally, excess muscle action from repetitive blinking and smiling can exacerbate lines around the eye, commonly known as crow's feet"
What ingredients should I look for in an eye cream?

1. Caffeine
Caffeine is often included in eye creams for its anti inflammatory effects, which can help to depuff under eyes.
2. Retinol and ascorbic acid (Vitamin C)
Superstar skincare ingredients such as retinol and ascorbic acid (Vitamin C) can be very effective for the eye area too, as long as your skin is able to tolerate them.
"Retinol is a form of vitamin A which regenerates new cell growth, speeds up cell turnover and also rebuilds critical collagen to restore elasticity, " agrees Consultant Dermatologist Dr Hiba Injibar of Dermasurge Clinic.
3. Hyaluronic acid
"Another great topical ingredient for the eyes is hyaluronic acid," says Dr Injibar. 'This is a substance naturally found in the human body that has amazing moisture-retaining properties."
How to apply eye cream
As this area is so delicate, it pays to apply your cream in a gentle way. Alice Hart-Davis recommends this application technique,
"Apply the eye cream sparingly, using your ring fingers. They're less powerful than your first and second fingers and a bit less dexterous, so you will use them thoughtfully and lightly.
Rather than smushing the product into your skin, tap it on lightly to distribute it beneath the eye and up around the brow bone.
Most skin experts advise not putting product onto the upper eyelid itself, pointing out that some product will probably transfer itself from your brow bone."
As woman&home's Beauty Channel Editor, Fiona Mckim has tried more beauty products than she's had hot dinners and nothing makes her happier than raving about a brilliant find on womanandhome.com or her instagram grid (@fionamckim if you like hair experiments and cute shih-tzus)

Fiona joined woman&home as Assistant Beauty Editor in 2013, working under industry legend Jo GB, who taught her everything she needed to know (clue: learn about ingredients and employ extreme cynicism).
In a previous life, Fiona studied journalism back home in bonnie Scotland and honed her skills as a features writer at publications including Junior and Prima Baby, with a brief and terrifying stint on the showbiz pages of a tabloid newspaper in between. She's a skincare fanatic who can't resist adding an extra step to her routine, adores fragrance, has fun with makeup and never turns down the chance to test a new hair tool. Basically, she loves it all.

When not slathering herself in self tan or peering at a tiny ingredients list on a moisturiser, you'll probably find Fiona enjoying something to do with food - cooking it, eating it, cajoling her friends into trekking across London to try a hyped pop-up in a dirty car park.
Come to think of it, the hot dinners and beauty products are probably about even.