The best cheap eye creams under £20
For the best cheap eye creams that work, but don't break the bank, look no further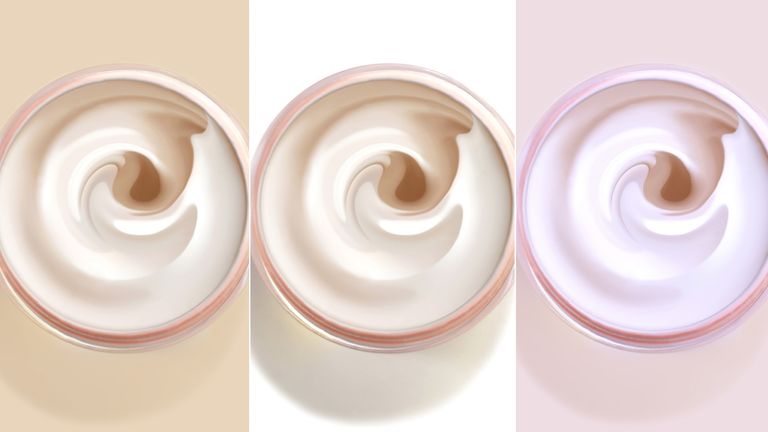 (Image credit: Getty images)
The world of budget beauty has come on leaps and bounds in the past few years. Not a month goes by without the emergence of a new affordable skincare brand, whose impressively cost-effective range provides stiff competition to more expensive counterparts. Trying the latest ingredients – the ones that have beauty insiders buzzing – needn't break the bank any longer. Nowhere is this more evident than when browsing the roster of the best eye cream out there today.
Boasting intelligent formulations designed to help with everything from smoothing fine lines to puffy eyes and even (in some cases) those tricky dark circles, the quality of these products is as surprising as their price tags. With so many choices on offer though, you could well suffer from a case of shopper's overwhelm. Don't fret – we've gone out and done the research so that you don't have to.
Read on to see which affordable eye creams (coming in at under £20) are worth adding to your cart.
CeraVe Eye Repair Cream
RRP: £12
Ceramides, a blend of lipids that are found naturally in the skin, are the hero ingredient of this particular eye cream. Boasting three different varieties, this product should help strengthen your skin barrier's defences. Why is that important? The skin barrier – that is, the uppermost layer of your skin – is key in protecting against the damaging effects of UV, pollution and environmental wear and tear.
However, this top layer weakens as we age (and can be compromised further by diet, stress and using the wrong products) meaning we can experience more dryness and irritation. That's far from ideal for the thin, delicate skin around the eyes. CeraVe's protective formula looks to replenish supplies of lipids, while plumping hyaluronic acid, moisturising glycerin and brightening niacinamide work on fine lines, puffy eyes and dark circles. It's also fragrance-free making it ideal for a range of different skin types.
La Roche-Posay Toleriane Ultra Eyes
RRP: £16
If you're prone to hayfever or skin flare-ups under your eyes or on your eyelids, this one's for you. Formulated to relieve tightness and irritation and reduce sensitivity, it features a calming cocktail of anti-inflammatory neurosensine, niacinamide, nourishing squalane, and the brand's signature Thermal Spring Water.
Furthermore, this eye cream – along with the rest of the Toleriane range – has been given the seal of approval from Allergy UK. Impressive credentials.
Neutrogena Hydro Boost Eye Awakening Gel-Cream

RRP: £12.99
Want a product that can handle – or even reverse – damage by harsh weather conditions? This tried-and-tested eye cream truly sorted the above scenario and, as a result, became a fixture in our SOS beauty kit.
A gel-cream hybrid that feels refreshing and lightweight, its hydrating formula (containing hyaluronic acid and glycerin) is the ideal treat for stressed or tired eyes in need of a pick-me-up.
Hada Labo Tokyo Deep Wrinkle Corrector Eye & Mouth Area Cream
RRP: £16.95
Renowned for its super hydrating star status, it's no surprise that Japan's number-one skincare line Hada Labo is making waves on UK shores too. What sets this eye cream apart is its formula that contains three different types of hyaluronic acid to ensure that it reaches deep below the skin's surface. It also contains moisturising squalane and hydrolysed collagen, which work together to plump skin and smooth away lines around the eye and mouth areas.
No7 Protect & Perfect Intense Advanced Eye Cream
RRP: £18
For years, No7 has been at the forefront of high-performance, low-cost beauty and this eye cream is a brilliant example of its continued excellence in the field. Matrixyl 3000+ technology – a peptide (mini-protein) complex that helps to stimulate collagen production and makes skin appear firmer – lies at the centre of its formula. What's more, it also contains antioxidants such as vitamin C, which not only protect against environmental aggressors, but also help to even skin tone.
Vichy Mineral 89 Eyes Hyaluronic Acid Fortifier
RRP: £20
If you're already a fan of the face serum in the Mineral 89 range, you'll love the complementary eye product, which offers the same hydrating benefits (courtesy of the brand's Mineralizing Thermal Water and hyaluronic acid). Where the eye cream differs is in the additions of pure caffeine extract and a collagen boosting peptide, derived from algae that helps to both decongest and 'thicken' skin. This works to increase the space between veins and skin, thus reducing the appearance of dark circles. Its water-like texture means it slides on like a dream, too.
The Inkey List Retinol Eye Cream
RRP: £9.99
When it comes to ingredients that slow down the ageing process, retinol is widely regarded as the gold standard. Why? Well, it does it all; retinol stimulates the production of the skin's 'building blocks' (collagen and hyaluronic acid), prevents pigmentation and increases cell turnover. Such benefits usually come at a price, so this affordable product from The Inkey List really is a unique find.
Formulated with heavyweight hydrators – such as hyaluronic acid and glycerin – to help reduce the chances of excessive dryness, it looks to smooth, brighten and firm. Note: If you're new to retinol eye products, or your skin tends to sit on the more sensitive side of the spectrum, do ensure you patch test first.
The Inkey List Caffeine Eye Cream, £8.99
Bad night's sleep? Meet the skincare version of your morning cup of coffee. Harnessing the diuretic properties of caffeine and the collagen-boosting benefits of Matrixyl 3000, this eye cream helps to relieve water retention and decrease puffiness, making skin smoother and dark circles look less pronounced. Cheaper than your weekly Starbucks order, it's a bargain in every way.