These are the 20 best face masks of all time, according to our beauty team
We reveal the best face masks for each and every skin type (and we've tried hundreds)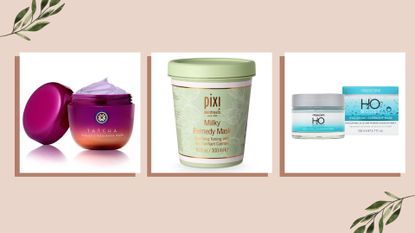 (Image credit: Tatcha, Pixi, Creightons)
woman&home newsletter
Sign up to our free daily email for the latest royal and entertainment news, interesting opinion, expert advice on styling and beauty trends, and no-nonsense guides to the health and wellness questions you want answered.
Thank you for signing up to Woman & Home. You will receive a verification email shortly.
There was a problem. Please refresh the page and try again.
The best face masks are a treat for your skin and your soul. While many of us see masks as an added extra rather than a core element of our beauty regimen, they do serve a specific purpose compared to daily serums and moisturizers.
Masks are the part of your skincare routine that can elevate your complexion from ticking along nicely to excelling. "Masks are miracle workers as they sit on the surface of the skin, and flood product into the epidermis without interruption or irritation," explains Dr Yannis Alexandrides MD FACS, Founder and Surgical Director of 111 Harley St. "They are an effective way to deliver an intensive burst of ingredients in one highly concentrated form."
Skincare ingredients aside, masking brings something else to the table that's just as important – self-care. And that goes whether you treat yourself to a state of the art luxury formula or whip up DIY face masks for pennies. "Masks are great for mood-boosting," says Dr AJ Sturnham, dermatology specialist and founder of Decree. "They can put you in a calm and relaxed state while wearing them and they work well after a late night, before a big date or special event, and on those days where your skin feels off par."
How we tested the best face masks for this guide
Why you can trust Woman & Home Our expert reviewers spend hours testing and comparing products and services so you can choose the best for you. Find out more about how we test.
Every face mask in this guide has been thoroughly tested by our beauty team, and many are personal favorites that we have used for years. To make the cut, each mask had to offer a pleasant user experience and, of course, noticeable results. We also researched ingredients, assessed packaging for its stability and ensured each formula was tested on the skin type it was designed for. "It's always good to look out for key ingredients that work with your skin type," agrees Dr Sturnham. These are her go-to's:
Dry skin: "If you have dry skin look for hyaluronic acid, ceramides, Vitamin E, and amino acids."
Oily skin: "If you have oily skin then ingredients such as salicylic acid, lactic acid, clay, and zinc all work well."
Sensitive skin: "You're going to need hyaluronic acid, glycerin, niacinamide, and Vitamin E."
The best face masks, as chosen by our beauty team
Best face masks for dry/dehydrated skin
1. Elemis Pro-Collagen Marine Mask
Best overall face mask for dehydrated skin
Specifications
RRP: $85 / £58
Key ingredients: Padina pavonica (a brown algae), argan tree oil, shea butter
Reasons to buy
+
Luxurious and decadent
+
Handy pump packaging
+
Potent botanical ingredients
If you're already a fan of the Elemis Pro-Collagen range (who isn't?) then you will love this intensive mask. It has all the same wrinkle plumping capability as the moisturizing cream, but in this slightly richer, mask consistency it has been teamed with extra hydrating ingredients to give dehydrated skin that much-needed moisture hit.
We love that, as well as instantly plumping and comforting, the brown algae included works to replenish depleted skin long-term by encouraging cell turnover and collagen synthesis. When testing, we noticed that it also smells like a spa and has a beautifully spreadable texture, as with all Elemis products. Though pricey, you will get a truly pampering experience that also delivers on results.
2. 111Skin Rose Gold Brightening Facial Treatment Mask
The best pre-event mask for dehydrated skin
Specifications
RRP: $32 / £22
Key ingredients : Colloidal gold, peptides, amino acids, rose
Reasons to buy
+
Offers instant glow
+
Deeply hydrates
+
Long-term benefits
+
Lovely to use
Bang for your buck treatments don't come much better than this biodegradable mask. The bio-cellulose material is flooded with beneficial ingredients, namely peptides to re-energize sluggish skin cells, hydrating sodium hyaluronate and colloidal gold (tiny particles that help other actives get where they need to be). You'll also get bags of potent botanical extracts including soothing Rosa Damascena and brightening licorice.
Science aside, one of the best things about this face mask is using it. When testing, we found that it feels cooling and quenching, then when you take it off skin has a dewy quality that helps makeup sit nicely on dry patches. We love how the slippery material hugs the skin like no papery sheet mask could ever hope to. This is useful in terms of motivating you to get it out of the drawer and use it in the first place, which is half the battle with masks. You could sit happily wearing this for an hour of Netflix without checking the clock once.
3. Emma Hardie Moringa Renewal Treatment Mask
Best luxury face mask for dehydrated skin
Specifications
RRP: $63.50 / £49
Key ingredients: Hyaluronic acid, moringa seed oil, red algae
Reasons to buy
+
Gorgeous texture
+
Amazing scent
+
Rich and nourishing
Reasons to avoid
-
If you don't like using oils
This creamy and indulgent mask is everything a great skincare product should be. It has a wonderful scent, a gloriously silky, smooth texture, and it made our skin look plump and like it had been doused in hydration. If you have some extra money to spend and want a truly luxurious mask that will deeply nourish, we highly recommend it.
The inclusion of facialist Emma Hardie's signature ingredient, moringa seed oil, deeply nourishes long-term, while in the short term hyaluronic acid plumps and smoothes. Apply all over the face and either leave for as long as you like, or you can even apply it as part of your skincare night routine and sleep in it.
4. Creightons H2O Boost Hyaluronic Acid Overnight Mask
The best overnight mask for dehydrated skin
Specifications
RRP: $7 / £3.99
Key ingredients: Hyaluronic acid, marine algae extract
Reasons to buy
+
Extremely affordable
+
Leaves skin softened, hydrated and smooth
+
Can be used in place of moisturizer
Hyaluronic acid is undoubtedly one of the best skincare ingredients for dry and dehydrated skin types, so it follows that this mask has everything you need to plump and quench your complexion. A mask that you can leave on, this acts like a very heavy-duty moisturizer that slowly skins into the skin overnight. It is a thicker and less oily alternative to the Emma Hardie mask, so is one to go for if you prefer this type of texture for sleeping.
When we tested this mask, we used it at the end of our usual skincare routine and left it on overnight. We loved the ease of being able to leave it to work its magic over several hours, however, you could also rinse it off if you don't like the feeling of thick products for too long. In the morning, we woke up to skin that felt significantly more hydrated, smooth, and even-textured, with no shininess or grease. Regardless of your skin type, if you want a serious hydration boost that gives long-lasting results, you can't go wrong with this budget yet luxurious feeling pick.
5. Eucerin Hyaluron-Filler Intensive Mask
Best budget face mask for dehydrated skin
Specifications
RRP: $8.50 / £6
Key ingredients: Two types of hyaluronic acid
Reasons to buy
+
Biodegradable
+
Mess-free
+
Great value
Reasons to avoid
-
Hydrates but won't tackle any other skin issues
Hydration hero hyaluronic acid can hold up to 1000 times its own weight in water and this sheet mask is packed with the good stuff. It blends two sizes of molecules - the larger ones sit on the outer layers of skin, plumping and smoothing while the smaller ones penetrate further to tackle deeper lines and wrinkles like crow's feet.
On testing, we found this a treat to use. Our skin felt instantly softer and we also liked that the mask is biodegradable. This would be perfect if you're trying to make more budget and eco-conscious beauty choices with your skincare for dry skin. The downside is that it can only be used once, so keep this in mind if you're after a budget pick that you can buy once and reach for again and again.
6. Glossier Moisturizing Moon Mask
Best pre-makeup mask for dehydrated skin
Specifications
RRP: $24 / £20
Key ingredients: Plant-based squalane, hyaluronic acid, sweet almond oil
Reasons to buy
+
Cruelty-free
+
Fragrance-free
+
Minimalist packaging
Reasons to avoid
-
May be slightly heavy for clog-prone skin types
Glossier don't create products just for the sake of it, so you know whatever they come out with it's got a good reason to be on your skincare shelf - and that it works. We're huge fans of the brand's cleansers that are suitable for all skin types, so we couldn't wait to test this mask out.
When testing, we found that it has a rich, creamy consistency that dehydrated skins will just lap up. It's based around squalane, a deeply nourishing ingredient, as well as natural oils to encourage a dewy texture. Slather on a good, thick layer and let it sink in for as long as time allows, and then wipe away with a warm, damp cloth. Your skin will feel soft, look hydrated and if you are getting ready to put your face on, then you will have created a perfectly smooth, comfortable base for easy makeup looks.
7. Clarins SOS Hydra Refreshing Hydration Mask
Best cooling face mask for dehydrated skin
Specifications
RRP: $38 / £33
Key ingredients: Leaf of life, hyaluronic acid
Reasons to buy
+
Gorgeous cream-gel texture
+
Feels cool on the skin
+
Great for combination skins too
Reasons to avoid
-
Some might prefer a richer consistency
Thanks to their spa heritage, Clarins know how to formulate a great face mask, and this is no exception. As well as including all-important hydrator hyaluronic acid (HA) it's also packed with natural botanical extracts such as the leaf of life, designed to soothe and plump the skin.
Whilst it is a great choice for dehydrated skin types, we feel that this would also be one of the best face masks to use as skincare for oily skin. This is thanks to its light cream-gel texture, which we loved during testing. Plus it uses HA, a clever humectant that pulls water into the skin without creating a claggy, cloggy layer that will feel heavy on the skin. If you worry that some of the other masks in this guide may be slightly too thick and heavy for you, this offers a brilliant alternative that will still provide lasting hydration.
Best face masks for oily/combination skin
8. Murad Vita-C Triple Exfoliating Facial
The best glow-boosting mask for oily/combination skin
Specifications
RRP: $85 / £75
Key ingredients: Vitamin C, salicylic acid, lactic acid, glycerin
Reasons to buy
+
Gets to work fast
+
Contains several exfoliators
+
Boosts texture and tone
Reasons to avoid
-
May not suit sensitive skin
This mask was designed by doctor-owned brand Murad to replicate professional microdermabrasion (intense exfoliation, to you or I) and in many ways, it succeeds. It combines a holy trinity of exfoliants - physical, enzymatic and chemical - plus, it's also got brightening vitamin C in its most potent form, ascorbic acid.
And how does it perform? As long as you're not sensitive to acids, brilliantly. When testing we found that the combination of exfoliants, while intense, left our combo-skin smooth, decongested, and glowing. It's a cinch to use in the morning; we applied pre-shower, left it on while we washed our hair et al, and it was ready to rinse by the time we finished. There is something addictive about how satisfying this feels, and the results it offers. Although it's a pricy product, you only need the tiniest little teaspoonful each time, so one tube will last a while.
9. Ranavat Resurfacing Saffron Masque
Best luxury face mask for oily skin
Specifications
RRP: $75 / £75
Key ingredients: Papaya enzyme, saffron strands, aloe vera
Reasons to buy
+
Brightens
+
Completely unique
+
Natural exfoliators
Reasons to avoid
-
Bit tricky to get out of the jar
This is a very clever mask that comes with a side of utter decadence. It has a fresh, slightly jelly-like texture that glides over the skin while the inclusion of saffron strands provides anti-inflammatory benefits, as well as giving it a unique color that we found great fun for a mask selfie (if you're into those).
We found that you only need to leave it on for a few minutes for the fruit-based alpha-hydroxy-acids (AHAs) to get to work exfoliating away dull, dead skin cells and congestion. Then rinse it all off, saffron strands included, to reveal instantly brighter-looking skin. We did find the narrow-topped jar a little trickier than some to get the product out of, but for a mask this good, it's worth the extra effort. It would make a brilliant luxury gift for skincare lovers too, thanks to its gorgeous appearance and impressive results.
10. L'Oreal Paris Pure Clay Glow Mask
Best budget face mask for oily skin
Specifications
RRP: $10.49 / £7.99
Key ingredients: Red algae extract, kaolin clay, apricot seed powder
Reasons to buy
+
Creamy texture that doesn't dry skin out
+
Feels light on the skin
+
Very good value
Nothing draws out impurities in the skin like clay, but often it can work a bit too hard and strip the skin of its own natural essential oils, leaving it feeling taut and dehydrated. Not here. This mask combines three different types of clay to draw out impurities and balance oil production whilst also delivering minerals to the skin to keep it hydrated and make it look glowy and fresh.
It worked a treat on our oily skin, and if you're a combination type you could use it in targeted spots only, as it's fairly easy to control. A little goes a very long way with this, so take it bit by bit and you'll be golden. As it is a budget pick you may not get as dramatic and instant results as you would with a pricier option, but if you are after a pampering experience on a budget that will still work to promote a glow, we highly recommend this. Overall, it is a brilliant, bargain-priced mask that everyone except those with very dry skin will love.
11. True Skincare Resurfacing Pumpkin & Willow Bark Gel Exfoliating Mask
Best exfoliating mask for oily/combination skin
Specifications
RRP: $17 / £16
Key ingredients: Pumpkin enzymes
Reasons to buy
+
Extremely effective
+
Vegan friendly
+
Feels like a luxury skin treatment
+
Affordable
Reasons to avoid
-
Not for sensitive skin types
Designed to unclog oily skin and get rid of impurities, we were truly surprised by how well this mask performed when we tested it out. The gel texture was easily spreadable and a little goes a long way - so this already affordable pick will last you a while. It is advised to only keep it on for up to five minutes, and that really is plenty, even for the least sensitive of skins. After just a few minutes we could see the product getting to work. It did make our T-zone slightly red, but not at all irritated or sore, and we loved being able to witness the results in real time.
After rinsing off a couple of minutes later, our skin felt smoother and looked brighter without any stripping or dehydration. We followed up with a thick moisturizer and woke up the next day with a noticeably radiant complexion, free of dead skin. We can't recommend this enough for acne-prone skin that needs a firm hand, however, this is a particularly strong mask, containing skincare acids, so we advise patch testing before use.
12. Faace Period Mask
Best for face mask for hormonal skin
Specifications
RRP: $37.30 / £27
Key ingredients: Hyaluronic acid, green tea, zinc
Reasons to buy
+
Rebalancing ingredients
+
Versatile protocol
+
Comes with hair clips
+
A great brand that's fab for gifting
Reasons to avoid
-
If hormonal skin isn't an issue for you
Hormones can play havoc with our skin, and no more so than around that time of the month when even the clearest of complexions can suddenly become oilier and more breakout prone. Step in this clever mask that contains everything your skin needs - Zinc to target breakouts, white willow to minimize pore size, and lavender to help balance oil.
When testing, we loved the calming, cooling feel of this mask, the funky packaging and cute hair clips included to keep strands out of the way, all of which would make this one of the best face masks for gifting. The brand says this mask, "Can't stop cramps but it can help keep skin clean and clear", and after testing it we agree! The perfect addition to any self care session around your period, it will work wonders on angry breakouts, and won't be quite as heavy duty as exfoliating masks.
13. Decleor Green Mandarin Exfoliating Scrub Mask
Best multi-tasking face mask for oily skin
Specifications
RRP: $64 / £44.50
Key ingredients: Green mandarin, carrot extract, apricot oil
Reasons to buy
+
Doubles-up as a scrub
+
Smells amazing
+
Natural ingredients
This sits halfway between a physical scrub and a nourishing, brightening mask. As with everything Decleor makes it has plenty of natural essential oils included, which not only nourish the skin but make the product smell delicious - always a plus.
The formula is packed with sugar, husks, and citrus zest that act as the grit to scrub away dead skin cells. While this provides a satisfying exfoliation, you may find it a little too gritty if you have sensitive skin. We loved the zesty green mandarin and natural oils ability to deliver serious hydration, whilst the carrot extract left a natural-looking glow to our skin. A beautiful luxury buy that will bring spa vibes to your home, this is one for those who prefer a physical exfoliation over an AHA alternative.
14. Tatcha Violet C-Radiance Mask
Best brightening face mask for oily skin
Specifications
RRP: $70 / £70
Key ingredients: Vitamin C and mild fruit AHAs
Reasons to buy
+
Creamy and hydrating
+
Gentle formula
+
Works to smooth and brighten
Tatcha skincare does come with a slightly steep price tag, but after testing several of the brand's complexion products, we can safely say that they are worth the investment - and this mask is no exception. With a thick, creamy texture, it feels similar to a clay mask but without the dryness. If you want a 'traditional' feeling face mask that is thick and can be left on for a while, this is your guy.
Designed to give a soft, dewy glow, this is a mask that will give you a your-skin-but-better look. When testing, we loved the thicker texture that stayed soft even as it dried, keeping our skin hydrated. After 20 minutes, our skin did look fresher and more radiant, as well as softer thanks to the skin smoothing properties of the AHAs. This mask won't give you a total complexion overhaul, but it will give you a natural lit-from-within look. The best part is that it will work for any skin type - even sensitive - but we especially loved it for smoothing our combination skin without leaving any oiliness. If you want a more gentle alternative to the Decleor mask, this is the one to go for.
Best face masks for sensitive skin
15. Farmacy Honey Potion Plus Ceramide Hydration Mask
The best face mask for sensitive skin overall
Specifications
RRP: $41 / £36
Key ingredients: Royal jelly, honey extract, niacinamide, cica
Reasons to buy
+
Very hydrating and soothing
+
Boosts the skin barrier
+
All-natural smell is delicious
+
Cute jar and magnetic spatula
Reasons to avoid
-
You'll need to set aside time to use it
As you can probably suspect from the name, this product harnesses honey in its many forms in order to soothe, nourish and replenish dry, sensitive skin. The texture looks and feels as if it might be a little sticky at first, but as soon as you begin working the firm, golden balm into the skin it transforms into a lovely white cream that feels comfy, nourishing, and decidedly untacky.
We'd recommend leaving it on for at least 15 minutes for the best results and then washing it off with warm water and a soft cloth. This means, all-in-all, you're looking at about half an hour, so this is not a quick fix – but many will see that as a good thing, in 'me time' terms. Our skin was left feeling ultra soft, soothed, and quenched after using this. Plus, you can bet the ceramides in the formula will bolster your skin barrier and prevent further sensitivity over time.
16. L'Occitane Soothing Face Mask
Best pampering face mask for sensitive skin
Specifications
RRP: $36 / £32
Key ingredients: Ardèche blackcurrants
Reasons to buy
+
Extremely soothing
+
Fresh berry smell
+
Very hydrating
Reasons to avoid
-
Scent may be too sweet for some
If you have sensitive skin that is prone to flare-ups, you will love this mask. For best results, you can pop it in the fridge for 10 minutes before use to get a delightfully cooling treat that works wonders on irritated skin. With a yoghurt-like texture, it spreads smoothly across the face and gets to work straight away on hydrating and soothing.
When testing, we found that our face developed an instant softness after using this mask. From the application to washing it off, it remained cooling and smooth on the skin – a perfect option for a self-care day that won't disrupt your skin. We also loved the subtly berry scent that isn't at all overwhelming, but if you prefer your products un-scented, this may be one to miss. However, if you like the sound of the Farmacy mask but want something a little quicker and simpler to use that is just as luxurious, this does the job beautifully.
17. Simple Ultra Calming Sheet Mask
Best budget face mask for sensitive skin
Specifications
RRP: £3.55 (UK only)
Key ingredients: Organic hemp seed oil, Vitamin E, omega 3
Reasons to buy
+
Fuss and mess free
+
Super hydrating
+
Great value
Reasons to avoid
-
Not currently biodegradable
When your skin is looking for a dose of calm and hydration then you can't go wrong with this nifty sheet mask. The sheet is infused with a high concentration of nourishing ingredients such as hemp seed oil, omega 3, and gentle antioxidant Vitamin E. Simple products really do what they say on the tin, and this budget mask is ideal for a quick hit of hydration that won't break the bank.
Every ingredient included here is designed to replenish and protect your skin without causing redness and sensitivity. Simply apply the mask to clean skin, leave it to sink in for 15 minutes, gently peel away and massage in any excess. When testing, our skin felt quenched and comfortable, without any reactiveness. We would recommend this sheet mask for all skin types if you want something fuss-free for a pampering treat.
18. Avène Soothing Radiance Mask
Best everyday face mask for sensitive skin
Specifications
RRP: $26 / £13
Key ingredients: Avène thermal spring water, safflower oil, red fruit extract
Reasons to buy
+
Suitable for even most highly sensitized skins
+
Soothes but also adds glow
+
Reliable, trustworthy brand
This mask may not come in the most exciting, shiny packaging but that's because this brand doesn't need gimmicks and fanfare to convince people how good it is. When it comes to sensitive skin, Avène is the brand that knows how to calm, reduce redness from conditions like rosacea and soothe the skin when it's at its most inflamed and unhappy.
We use this mask like a great big cocooning comfort blanket for our skin when it needs extra TLC. It contains Avene's signature thermal spring water, plus natural nourishing ingredients like safflower oil. It's got a creamy, lovely consistency, and just about anyone can slather it on and know it's only going to do great things. It comes at an extremely reasonable price too, so it is a great alternative to the pricier masks if you want something you can use regularly.
19. Pixi Milky Remedy Mask
Best toning face mask for sensitive skin
Specifications
RRP: $24 / £20
Key ingredients: Coconut, oat, chamomile and sea buckthorn
Reasons to buy
+
Very soothing
+
Huge 300ml pot
+
Ideal for dehydrated and sensitive skin
Reasons to avoid
-
Won't do anything for breakouts
If you're after a mask you can use regularly and will last you a while, this is the one for you. In a huge 300ml pot, this face mask is extremely well priced considering how many treatments you will get out of it, and it's gentle enough to use as regularly as you like. The gel texture is extremely soothing and easy to spread, so you don't need much to cover your face.
When testing, we loved how relaxing this mask felt. It has a fresh, light scent that reminded us of being in a spa, and it worked wonders to calm our red skin after a hot shower. It hydrates, soothes and reduces redness, so it is one to go for if you have sensitive skin that is easily irritated and needs a little TLC. If you like the sound of the Simple sheet mask but want a pot you can use multiple times, this is a great option.
20. Drunk Elephant F-Balm Electrolyte Waterfacial Masque Hydratant
Best overnight face mask for sensitive skin
Specifications
RRP: $54 / £45
Key ingredients: Niacinamide, squalane, Vitamin F
Reasons to buy
+
Strengthens sensitive skin
+
Fragrance-free
+
Natural formula
Reasons to avoid
-
More expensive than other similar masks
Drunk Elephant is a brand known for leaving out 'nasties' and ingredients that can aggravate skin, so this product could be the best face mask to turn to if you're into clean beauty or particularly sensitive. As well as looking appealing in its attractive and hygienic pump bottle, F-Balm is like a hydrating, healing, comforting hug for skin that needs some extra help and TLC.
It contains trusted skin-replenishing ingredients niacinamide and squalane as well as your usual suspect for hydration, hyaluronic acid. Apply a generous layer over the skin and either go to sleep in it or wipe it away when you're ready to. You can also combine it with any of your other regular skincare - the best Vitamin C serums would pair very well with this to give your complexion an extra boost. When testing, we loved how soothing it felt, as well as the fact that it continues doing good whilst you sleep. It won't give as dramatic a transformation as masks designed to brighten, but it will work to repair sensitive skin.
---
How to choose the best face mask for you
Choosing the perfect face mask for your needs could be the key to transforming your complexion, so it is worth taking the time to find the best one for you. Although there are countless face masks on the market, it is actually fairly easy to navigate if you work against the following criteria:
Assess your skin type
Consider your budget
Establish what results you want to achieve
Once you know your skin type, you can keep an eye out for the skincare combinations that work best for it. Most face masks will state what skin type they cater to, so it is pretty easy to filter out ones that won't work.
When shopping online, you can filter by price to ensure that you are working within your budget. There are brilliant face masks available at both ends of the price spectrum, so whatever you have to spend, you will find one that you love.
The final (and perhaps the most important) step is establishing what results you hope to see from your face mask. If you have dry skin but want a more radiant complexion, you will want to seek out masks that are hydrating but also contain Vitamin C. If you have very oily skin but could do with some exfoliating, you will want to look for formulas with AHAs or BHAs. Face masks also tend to state the results they give on the packaging, so this is another easy thing to establish.
With all of these factors in mind, combined with expert insights from our beauty team, it is simple to find a face mask that will work for your skin and deliver stellar results.
---
Sign up to our free daily email for the latest royal and entertainment news, interesting opinion, expert advice on styling and beauty trends, and no-nonsense guides to the health and wellness questions you want answered.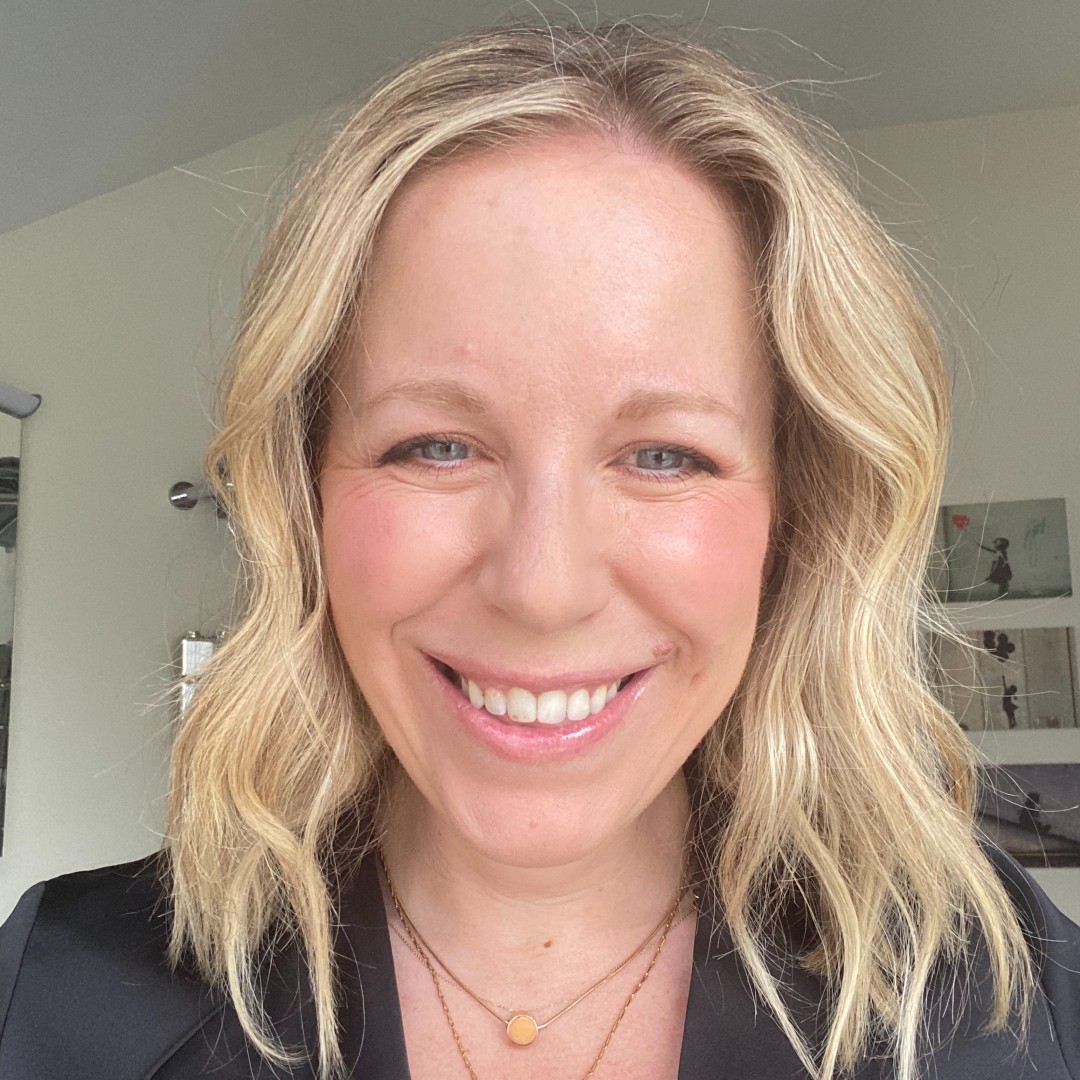 Freelance Beauty Director
Sarah-Jane Corfield-Smith has worked in the beauty industry for more than 15 years and, as well as woman&home, has contributed to titles such as Stylist, The Daily Mail and The Times.

As a mum of two little girls she has limited time to spend on herself, so if you're looking for hard-working multi-tasking products, she's the one in the know.

Her top three products she has on her at all times are a glow-giving tinted moisturizer, brow pencil and a tinted lip balm. Oh, and she's never far away from a hydrating face mist.