Inverted teacup bob explained: The new-season cut with a vintage feel
Another bob has entered the arena, this time in the form of an 'inverted teacup'. Slightly lost? Keep reading to find out what this unusual trend is all about...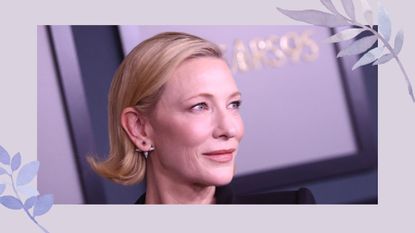 (Image credit: Getty Images)
woman&home newsletter
Sign up to our free daily email for the latest royal and entertainment news, interesting opinion, expert advice on styling and beauty trends, and no-nonsense guides to the health and wellness questions you want answered.
Thank you for signing up to Woman & Home. You will receive a verification email shortly.
There was a problem. Please refresh the page and try again.
When you first read the words 'inverted teacup bob', you may have a hard time picturing exactly what it is. The unusually named haircut is the latest look taking social media by storm, but it is actually much more versatile and sophisticated than the name suggests.
The unusual hair trends for 2023 never cease to amaze. Thought you'd finally seen every type of bob hairstyle? Think again. The inverted teacup bob has reared its head just in time for autumn, and much to our surprise, it's surprisingly wearable and has been seen on several A-listers.
Despite the versatility of bobs, shorter hairstyles can sometimes feel slightly stagnant if you've been rocking the same look for several years, so new takes on classic styles are always worth a look in. So if you're on the hunt for a fresh take on a bob that won't involve a drastic change, the inverted teacup could be the look for you. Although the name isn't the most glamorous thing to ask for at the salon, it could be the key to achieving fuller, more volumised hair with minimal effort.
Sound too good to be true? We spoke to top hairstylists to find out if this is just another quirky hair fad, or if it is really worth trying out this season. This is what they had to say...
Everything you need to know about the 'inverted teacup bob'
What is the 'inverted teacup bob?'
"The inverted teacup bob, recently sported by Euphoria star Zendaya, is a classic take on the bob haircut," explains Milk + Blush hair expert Alice Dawkins. Zendaya's style is what got everyone talking about this look again, but Dawkins notes that it may feel familiar if you were around 30 years ago... As with many of this year's biggest hair trends, it is a haircut that you have probably already encountered, just with a new (slightly eccentric) name.
"It's not so much a haircut but a style - the look is reminiscent of the 90s and involves flicking out the ends of a bob haircut upwards," Dawkins explains. If you like the loose, edgy feel of the Italian bob but want something a little more distinctive and structured, the inverted teacup bob is a youthful alternative to hair up styles.
So, why 'inverted teacup'? Well, this particular chop has "a shorter back and longer front, creating a dramatic, angled look resembling an upturned teacup," says Bellissima Ambassador & Celebrity Hair Stylist Alicia Dobson. It may not be the most alluring bob name we've encountered, but it can definitely give the boyfriend bob a run for its money. The inverted teacup style "adds volume and a unique twist to the classic bob hairstyle," notes Dobson, so it's one to try out if you're always wondering how to get thicker hair.
Is this bob trend actually worth your attention?
We admittedly weren't sold on the name of this cut when we first heard it, so we had to ask the experts whether it's just a fad or if it really is worth trying out. Though less versatile than the chopped bob, for example, the pro hairstylists we spoke to are in agreement that it is a relatively low-commitment look to have some fun with.
"This trend is worth trying out if you're looking for a playful and chic way to style out shorter locks," says Dawkins. "And the good news is that it's relatively stress-free as it takes little time, products, and tools to achieve." Most of us turn to short hairstyles when we're fed up with spending hours taming long hair, but this can often take some of the fun out of styling. This is where the inverted teacup bob comes in: it allows you to keep your hair both cropped and playful.
Dobson agrees, saying "the inverted teacup trend could be worth trying out if you're into bold, striking hairstyles. It's attention-worthy for those seeking a fresh and edgy look." But, be warned: "It may not be a style that suits everyone; there are various factors to consider such as your face shape, hair texture, and maintenance requirements when choosing a hairstyle. Ultimately, the best hairstyle is one that makes you feel confident and comfortable." If you like the sound of the inverted teacup bob and fancy giving your French bob a flicky update, you don't have much to lose!
Who does the inverted teacup bob suit?
So you've decided to take the plunge with the inverted teacup bob, but now you're wondering if you can actually pull it off. To avoid any bob mistakes, it's worth taking a look at the criteria that Dobson has set out to determine if you'll be happy with the final result. She notes that "the inverted teacup bob can suit a variety of people, but it tends to work particularly well for those with some of the following":
Face Shape: "This style often complements oval and heart-shaped faces, as the angled layers can emphasise cheekbones and jawlines," Dobson says.
Hair Texture: "It works best on straight or slightly wavy hairstyles because these textures can better hold the distinct shape of the cut. However, it can be adapted for other hair types with the right styling techniques. Depending on your hair texture and the inverted teacup bob style you are going for, we recommend using the Bellissima Air Wonder 8 in 1 Hot Air Styler - oval volumizing brush or the Bellissima Creativity Infrared Straightener to help you execute this look."
Hair Density: "Those with medium to thick hair can achieve a more dramatic and voluminous look with this style."
Those Seeking a Bold Change: "If you're looking for a dramatic and trendy transformation from a traditional bob, this style can be a great choice."
Lifestyle: "Consider your daily routine and how much time you're willing to invest in styling. Some variations of the inverted teacup bob may require more maintenance," says Dobson.
However, Dobson emphasises that you shouldn't take these tips too seriously. "It's important to remember that individual preferences and personal style play a significant role in whether this haircut suits you," she says. "Consult with a professional hairstylist who can assess your specific features and hair type to determine if the inverted teacup bob is a good fit for you."
Dawkins agrees that this look can work for almost anyone with the right cut and hair styling products. "For people with round or square faces, ask your stylist to cut in some layers around the face to slim down your cheeks or bangs to create the illusion of a smaller forehead. Meanwhile, those with square faces should ensure the front sections end below the chin to soften the angles," she suggests.
Our beauty team recommends...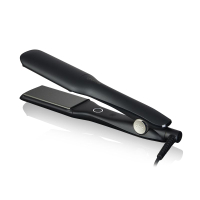 ghd Max Hair Straightener | RRP: £199 / $249
Our go-to styling tool for thicker hair, this straightener will tame frizzy locks to give you the ideal starting point for perfecting your inverted teacup bob. Just be sure to use one of the best heat protectants before you start.
How can I get the inverted teacup bob?
Whether you're getting a classic bob with bangs, a sleek box bob, or the more daring inverted teacup bob, the experts are in agreement that the surefire way to get the look you want is with reference photos. "Show your hairdresser some inspirational pics of celebrities or influencers sporting an 'inverted bob', such as Zendaya," says Dawkins. Dobson agrees, explaining that you should "always bring reference images to the salon to ensure you and your stylist have a clear visual understanding of the style you want. Effective communication with your stylist is crucial in achieving the desired result."
But if you can't manage to find a celebrity look that properly captures what you're after, here are a few tips on how to describe it to your hairstylist:
"The inverted bob is longer at the front at the back and can be tailored to suit any length. However, the modern version is less severe than it was previously. Ask your stylist to gradually increase the length at the front using subtle layers to create a stacked effect," suggests Dawkins. If you're already rocking a slob haircut, your hair will be ideal for the teacup style.
Dobson recommends you also "talk to your stylist about the texture you want. Whether you prefer a sleek, straight look or some added waves and texture, be very clear about your desired finish," she says. If you have a natural hairstyle or curly hairstyle, this is especially important. Ensure your hairdresser knows how you want the inverted teacup bob to interact with your natural hair to get a look you're happy with.
Lastly, you'll want to know how to style it from home and what sort of upkeep is required. Although the pros make it sound easy, we expect it to be a little tricky to master alone.
When at the salon, "ask about the level of maintenance required for the style, including how often you may need trims to maintain its shape. If you're not sure if the style will suit your face shape, you can ask for the stylist's opinion and suggestions on how to adapt it to your features," Dobson says.
For more specific styling advice, after using the best shampoo and conditioner in the shower, "create texture by allowing the hair to air dry and adding some texturising spray. To create the 'teacup' look, use a curling iron or a hot brush to flick the ends upwards and finish with plenty of strong hold hairspray to keep it in place," says Dawkins.
Our beauty team recommends...
Four inverted teacup bob looks we love
1. The classic inverted teacup bob
Cate's style is simple and chic, so we recommend using this as a reference if you don't want to look too much like an *actual* teacup. A great blonde hair idea that will enhance the range of tones in your cut, the rounded flick also helps with dimension and thickness.
2. The loose inverted teacup bob
Zendaya has clearly been rocking the inverted teacup style for a while, and we don't blame her when it looks this good. This looser take on the trend is perfect for those with thicker hair who have layers or want to give the illusion of fullness.
3. The side parted inverted teacup bob
The side parted bob was another big trend this year, so why not combine two showstopping looks to get a truly modern bob? If you colour your hair like Florence's and want to draw the eye towards the lighter ends of your hair, the inverted teacup style will do just that.
4. The everyday inverted teacup bob
To champion the look without going too out of your comfort zone, this slinky and shiny bob has a slightly deeper flick that blends seamlessly with the rest of the hair. Combine with a rich fall hair colour for a healthy yet seasonal look.
Sign up to our free daily email for the latest royal and entertainment news, interesting opinion, expert advice on styling and beauty trends, and no-nonsense guides to the health and wellness questions you want answered.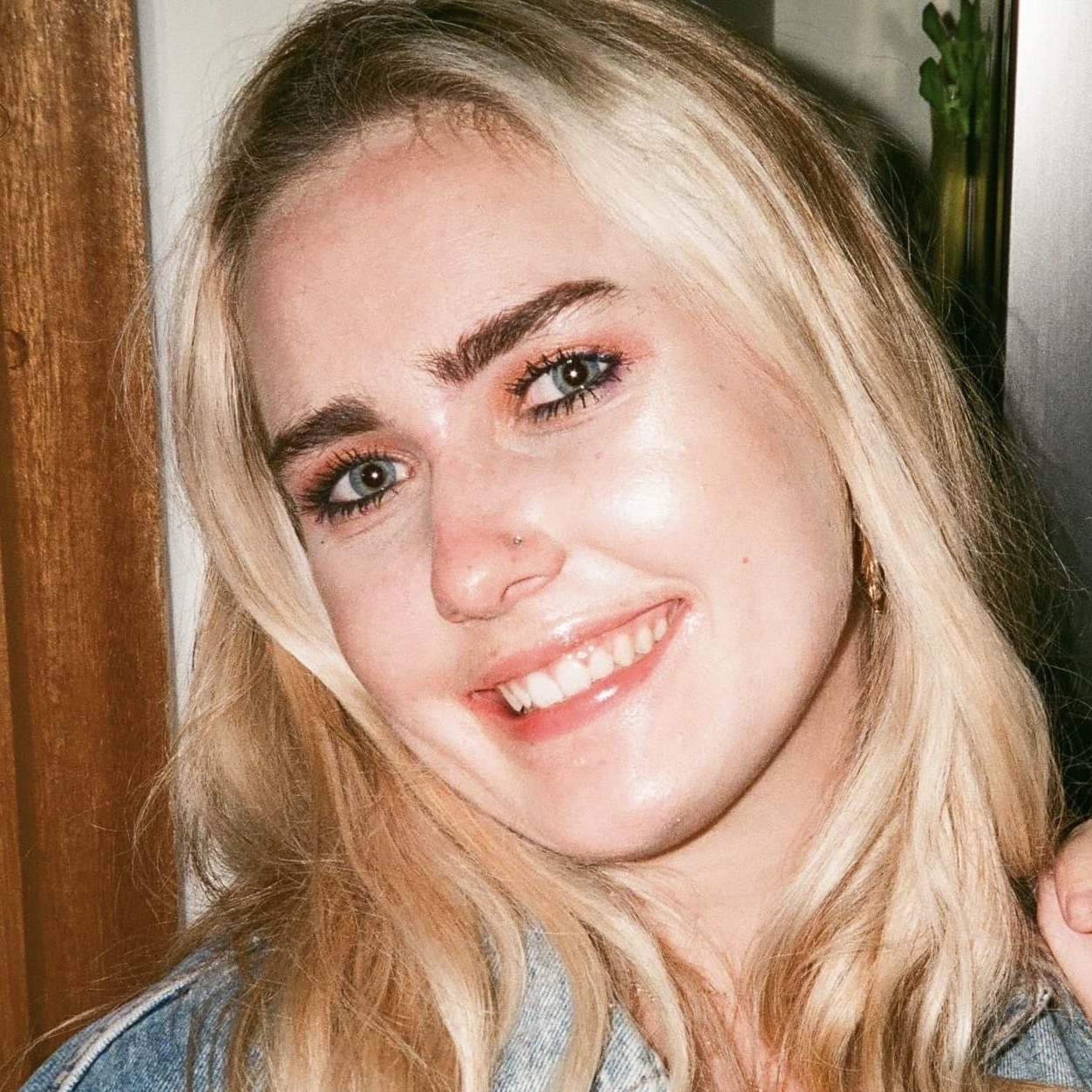 Amelia joined woman&home in 2022 after graduating with an MA in Magazine Journalism from City University and is now a senior writer. She began building her career as a lifestyle journalist after completing a fashion journalism course at the Condé Nast College of Fashion & Design in 2019, writing for a variety of titles including OK! magazine, New! magazine and Notion on topics such as sustainable fashion and entertainment. She specialises in fashion and beauty content, covering everything from product reviews and nail art trends to reporting on fashion weeks and the best-dressed celebrities at red carpet events. With a keen eye for lifestyle trends, she is always on the lookout for the latest products and brands to hit the market.