17 fall hair colors you're going to want to try in 2022
Contemplating a color change-up? We've found the A-list fall hair colors that we'll all be lusting over this season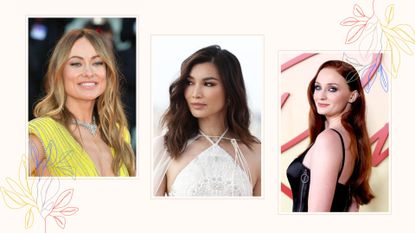 (Image credit: Future/Getty images)
Fall hair colors are one of our favorite things about the season changing. While we hate to see summer sunshine go, it does mean we can switch our attention to rich new tones, and figure out which one is best for us.
That doesn't necessarily mean going darker and warmer. Highlights and balayage hair are still options, it's about working with your base color, lifestyle, and also which new look you fancy trying. "I always say to clients that hair color trends from the catwalk or celebrities are a great place to start looking for inspiration, but you need to make it work for you as an individual," says Sophie Trinder, director of Trinder Hair Studio. "Sometimes we have to work towards trends, as we're limited to what is achievable in one sitting. It's about creating a hair plan."
Whether you dig your chunky jumpers out or buy a spicy new fall fragrance, this time of year all always seems to be a signifier for change – and the fall hair colors 2022 has to offer perfectly suit cooler climes. "Autumn is when lots of my clients are thinking about changing things up. Somehow the bright, carefree color that works in summer feels a bit misplaced in cooler, cloudier weather" says Zoe Irwin, Creative Director at John Frieda Salons. "I also find my clients want something that feels a bit more put together and polished. There's that back-to-school mentality and wanting a fresh look for a fresh start."
What to consider when looking for fall hair colors
Mood board: "There is nothing better than when a client comes to me armed with visual references of the kind of color they're thinking about. The more images you can show, the better. Because what 'warm' means to you might not be what 'warm' means to your stylist." says Irwin.
End result: "I always get clients to think about what it is they want to achieve with a color change," says Trinder. "Do they want a huge transformation and to do something completely different from what they've always had, or is it more about a smaller tweak?"
The base: "Whenever you're thinking about a color change, think about where you're starting from" urges Trinder. "If you have a naturally light base then it's going to be easier to go lighter for you. Darker hair will take longer to go lighter, I'd recommend coloring in stages if the transformation is very dramatic, to be kinder to the hair."
Skin tone: "Your skin tone plays a huge part in what shade of color works best for you" explains Trinder. "There are tones within colors that are warmer and cooler and a professional colorist will know which will complement your skin tone better."
Makeup tweaks: "When you make the switch to new fall hair colors, you may need to tweak your fall makeup looks to complement. it. You might find that if you change your hair color to be darker then you need slightly stronger tones of makeup rather. Ultimately it's about using tones that compliment the undertones of your new hair color." advises Irwin.
17 fall hair colors to try in 2022
1. Deep amber
Warm, sexy and so flattering, this gorgeous hue is one of the chicest red hair ideas, and has more depth to it than lighter red tones. Plus, works with every skin tone. The other piece of good news is that, because it's not too dark or too light, this is a shade that nearly all hair colors will be able to achieve. Screengrab this picture of Sophie Turner and show it to your colorist so you can copy it exactly. If all all-over color feels a bit much, your colorist could also try applying auburn hair balayage through your natural tones.
2. Burgundy
Somewhere between a ruby red and burgundy is this gorgeously deep red shade that has a hint of purple about it. It packs quite a punch but has the perfect autumnal warmth and feel to it. And it's a great shade for anyone with a really dark base as it won't strip the hair or look too bright - but still allows for a striking color transformation.
3. Pumpkin spice
Pumpkin spice is everywhere this season, from our fall fragrance to our hair color. If you have a darker base, like Zendaya, then a wash of copper creates the most gorgeous and expensive-looking effect. It'll work with all skin tones and eye shades, but it'll especially enhance blue or green eyes. If ever there is a time to add just a hint of autumnal pumpkin spice hair color to your hair then it has to be the fall, right?
4. Copper honey blonde
Platinum blondes are great when the sun is shining, but as the weather changes you might want to warm up the tones in your hair, which is where honey and lightly coppery tones work beautifully. These can be easily toned on top of your natural color if it's light enough, or with color services such as highlights or balayage. The idea is that hair still looks blonde, but those toasty warm tones shimmer in certain lights -use Blake Lively as your visual inspiration to get the look just right.
5. Golden hour glow
"Going for a slightly lighter shade doesn't just have to be something you do in summer. In fact, it is one of the perfect fall hair colors because it warms the skin tone and adds a certain glow to your look," says Trinder. If you love Kate's lighter hue, then, depending on your base color, you could opt for a semi-permanent color to create this softer translucent coverage or use a toner to warm up or cool down existing blonde you may already have in your hair.
6. Glossy bronzed wood
Warm, sexy and so flattering, this gorgeous hue is one of the chicest red hair ideas, and has more depth to it than lighter red tones. Plus, works with every skin tone. The other piece of good news is that, because it's not too dark or too light, this is a shade that nearly all hair colors will be able to achieve. Screengrab this picture of Sophie Turner and show it to your colorist so you can copy it exactly. We also recommend keeping the best hair straighteners you have to hand so you can sport your new hair color in a sleek style to maximize the shine factor.
7. Blurred balayage
This method of painting color onto the hair without using traditional foils may not be a new trend, but it's one we see returning most autumns. "Balayage is a great way for those with darker hair to add a hint of lighter tones without the commitment of a full head of color," says Trinder. "In autumn it's really nice to push the color further down the hair length like Victoria Beckham's here so you just get flashes of it, especially if you wear your hair wavy or tousled for a cool, grown-out vibe."
8. Tweed blonde
So-called because it replicates the multi-tonal shades of blonde, beige, and sandy tones in tweed, this is one of the hottest fall hair colors 2022 has seen so far in salons and Sienna Miller is a prime example of how to wear it well. It's a great option if you normally opt for buttery and vanilla blonde highlights as it's just a touch warmer and perfect for this time of year.
9. Mocha moment
If you do want to go darker, the cooler and colder months are a great time to do it because the sun won't be around as much to lift and lighten your color. Karlie Kloss sports a perfect chocolatey coffee hue, which is set to be one of the most popular fall hair colors this year. And if going to a salon isn't an option then this single-shade look is one of the best 2022 hair trends that you can use at-home hair dye to achieve.
10. Icy white
Whilst this is probably the most high-maintenance fall hair color to opt for, thanks to the Kim Kardashian effect, it's one that's not going away any time soon. Your base color needs to be completely bleached, then it takes a skilled colorist to create a perfect toning for blonde hair formula that strikes the balance between ice white with just a hint of silvery gray. When done right, it looks phenomenal - just be prepared for lots of root touch-up appointments.
11. Beautifully bronde
Striking the perfect chord between blonde and brunette is bronde. This gorgeous hybrid shade, as seen on Olivia Wilde, works on both naturally fair and darker brown hair. The color is painted on freehand, to create that effortless look of not knowing where the blonde begins and the brunette ends. But you do need to have at least a medium-length haircut to show the transition of color off to its fullest potential. If you feel the need for a bit more brightness around the face, a bronde balayage with money piece combination may be the way to go.
12. Hot chocolate
Warm and comforting, this hair color is just as delicious as the drink it's named after. It's a great option for those with a light and cool-brown base tone who want to make a bit more of an impact with a richer tone, or for mid-browns who want to add even more gloss and depth, just like Anne Hathaway.
13. Babylights blonde
Not all the fall hair colors 2022 has brought to the fore are completely new – this one is so good that it just keeps coming back. Babylights are similar to highlights but even finer and more subtle, and trend-pioneer Kate Moss has been sporting them for a while. It creates an almost halo-like effect around the face, which is essentially like walking around with a flattering Instagram filter on your face at all times. Genius!
14. Dusky pink
This may come down to the impact of the impending Barbie movie, but pink hair, specifically anything with a dusty, dusky rose tone is having a serious moment this fall. Actor Busy Philipps rocks it beautifully. A warning - you will need a bleached, or naturally very light base to be able to carry the pink toner that's then put on top.
15. Caramel swirl
This subtle microdose of color is a great way for those with a darker base to add a little lift to their hair, without the need for a huge transformation. To achieve this look, ask for very delicate pieces of caramel-brown tones to be woven through the hair, just like Gemma Chan's. It makes your base color look richer but also adds a beautiful warmth that's perfect for autumn.
16. Deep auburn
Adding subtle, rich red tones to a very dark base color creates a warm, 'sitting by the fireside' kind of effect. The darker your natural base, the deeper the red tones can be. These subtle hues are their best when they catch the light, so do as actor Maya Rudolph has done and wear yours in a wavy hairstyle.
17. Ultimate Chestnut
If there is one color that sums up this season perfectly, it has to be chestnut brown. It also just so happens to be one of the most flattering fall hair colors, perhaps ever. As you can see on Chrissy Teigen, it's rich and deep yet strikes the perfect balance of not being too dark but also not too light meaning it works for all skin tones, hair textures, and lengths.
Sign up to our free daily email for the latest royal and entertainment news, interesting opinion, expert advice on styling and beauty trends, and no-nonsense guides to the health and wellness questions you want answered.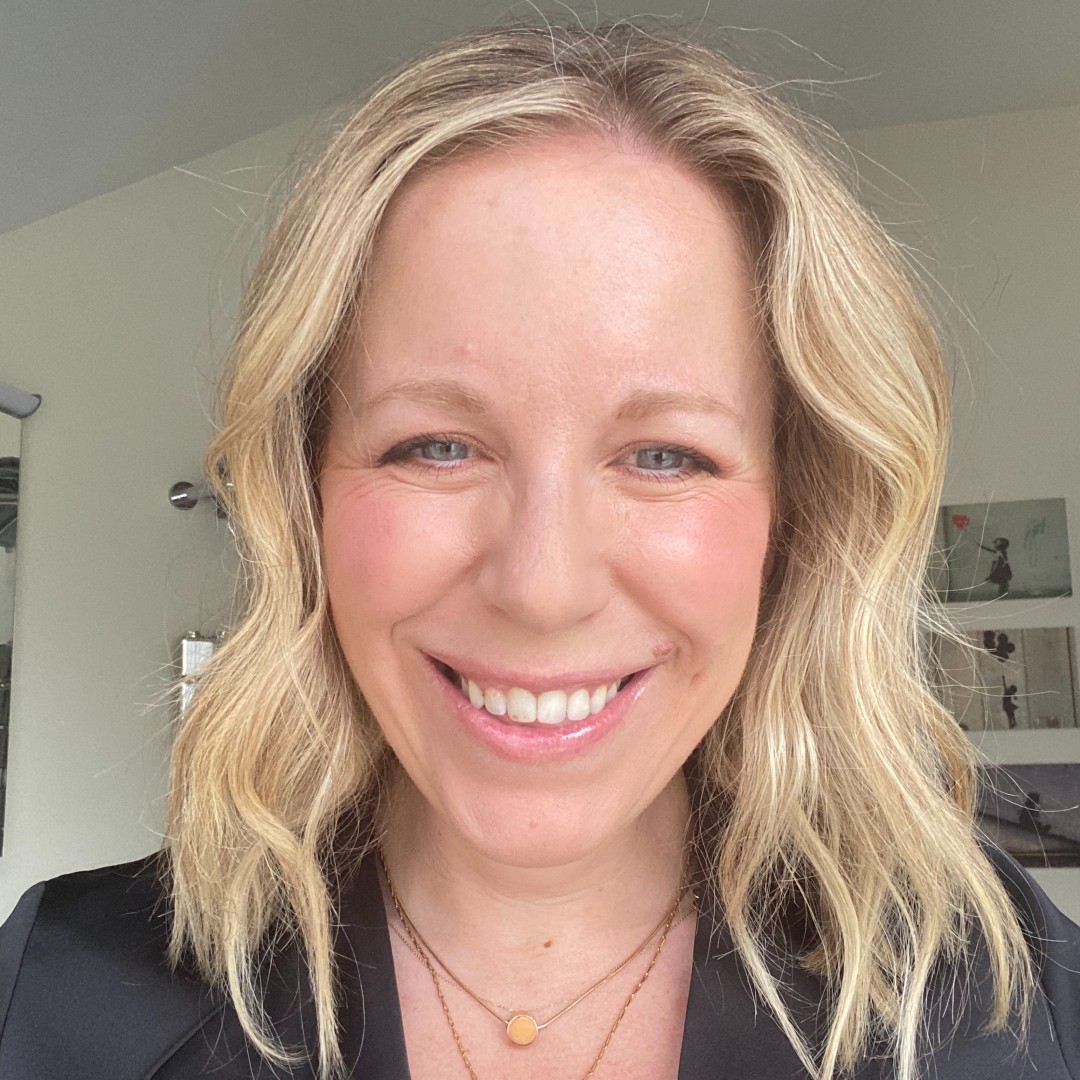 Freelance Beauty Director
Sarah-Jane Corfield-Smith has worked in the beauty industry for more than 15 years and, as well as woman&home, has contributed to titles such as Stylist, The Daily Mail and The Times.

As a mum of two little girls she has limited time to spend on herself, so if you're looking for hard-working multi-tasking products, she's the one in the know.

Her top three products she has on her at all times are a glow-giving tinted moisturizer, brow pencil and a tinted lip balm. Oh, and she's never far away from a hydrating face mist.