How to create a quiff hairstyle on short hair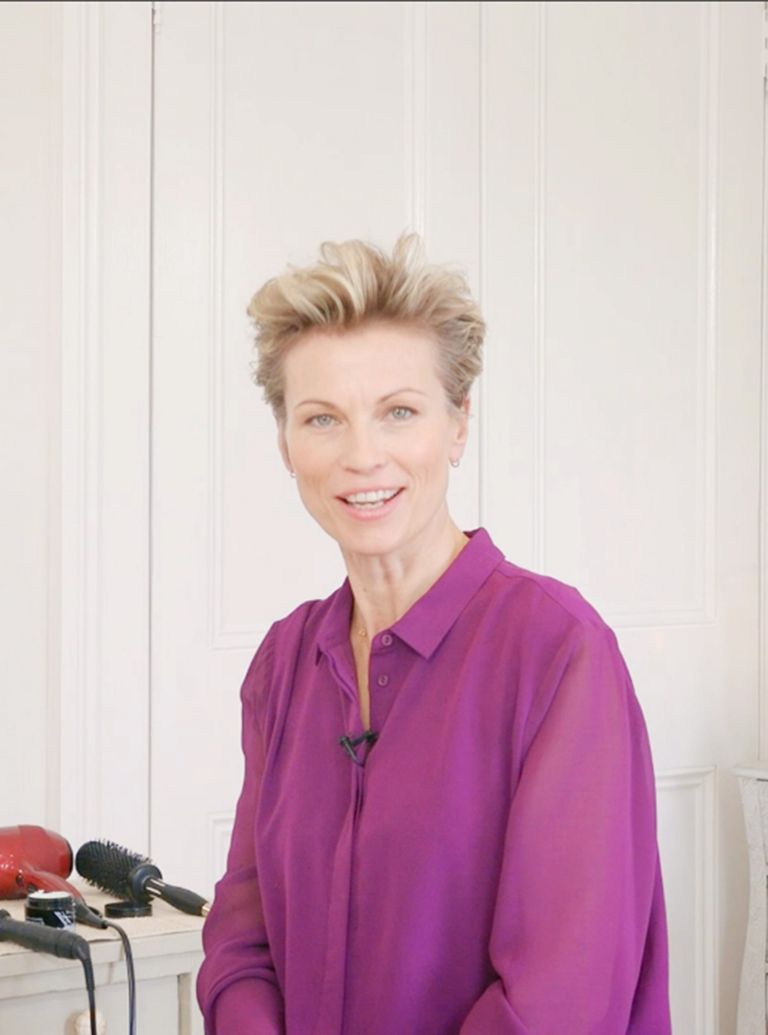 Looking for a classic way to add interest toshort hairor height to a bob hairstyle and instantly update your look from day to night? Thanks to sage advicefrom celebrity hair stylists Charley McEwen and Gary Ingham you'll soon knowhow to create a quiff.
How to create a quiff
Woman & Home reader Tessa loves her chic blonde crop, but would love to know the best way to experiment with different styles and refresh her look without having to go for the chop. A quiff is one option but isn't the style abit high-maintenance to try at home? Not so, according to Charley McEwen, who has worked as chief hairdresser on Strictly Come Dancing, and styled W&H cover stars including Kirstie Allsopp and Ruth Langsford. Charley is a master of creating fun, fresh hairstyles that are fabulous and flattering at every age.
In the video, Charley shows Tessa how to create a beautiful quiff in short hair in a matter of minutes. And he makes sure it stays put through dinner, drinks and beyond. You don't need any fiddly tools, expensive products or complicated techniques – and it doesn'tinvolve much arm-aching backcombing. Both Charley and Gary's user-friendly styles are deceptively simple – with their help you'll master it in no time.
This tutorial is perfect for anyone who has hair that's shoulder length or shorter. And it can be adapted to suit your hair type and texture. Simply watch our step-by-step video and get your own red carpet look.
Other ways to create a quiff
There are other ways to create a quiff, and you may prefer one method to another depending on how thick your hair is, how it's cut, and what products you like using. Gary Ingham, stylist andowner of Gary Ingham Salons & Spasin North London, prefers this process: "To create a great quiffyou'll need to use a dryer," he says. "I favour the hand in at the root and pull hair forward method. Finish with a gloss product to smooth down the back and sides of the hair. This could be a wax, pomade, or shine spray, depending on the hair type."
Celebrities who rock a quiff
"Sue Perkins is a regular here, and she's queen of the quiff!," says Gary, of his much-loved celebrity client. Othershort-haired stars who show how glamorous a quiff can be include Charlize Theron and Tilda Swinton. For more inspiration, view our gallery of celebrities with quiff hairstyles.
Sue Perkins
Probably one of the most recognisable celebrity quiffs, the comedienne and presenter's style adds height and interest to her short cut.
Charlize Theron
Charlize's mini quiff is a great way to add another dimension to short cropped hair.
Ruby Rose
The Australian model and actress looks fantastic sporting a medium quiff on highlighted hair.
Anne Hathaway
The Oscar-winning actress pulls off this bottle blonde punk style with aplomb. Dramatic eyes complete the look.
Kyla Pratt
American actress Kyla Pratt's quiff adds volume then is styled into a side fringe for a sophisticated finish.
Tilda Swinton
If Sue Perkins is queen of the quiff, then actress Tilda must surely be the high priestess.
Emma Thompson
National treasure Emma Thompson is proof that age doesn't limit the ability to wear a quiff well.