The Best Buys To Treat Your Coloured Hair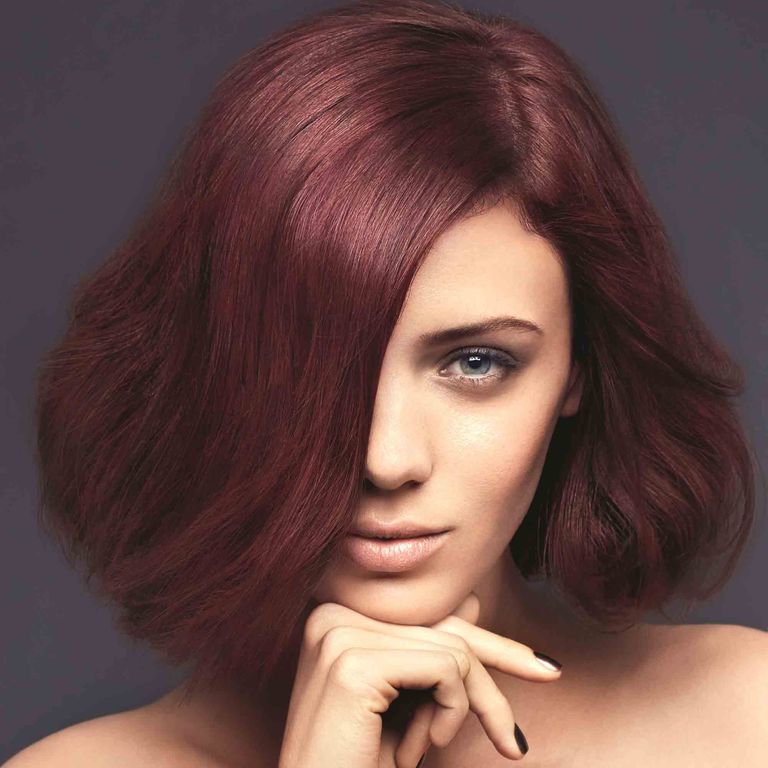 Discover how to bring the best out of your hair colour between salon trips with our edit of the very best colour-specific shampoos, glosses and haircare products...
We all know the basic rules of maintaining a professional hair dye job: being consistent with colour care shampoos, masks and heat protecting sprays. Teamed those with glossing treatments and shine boosters, and you're laughing.
Colour can sap the shine out of hair a bit but bumping up the gloss is simple if you have the right products. So many of us colour our hair these days (hands up if you can't remember what your natural hair colour is?!) Perfect for bridging the gap between in topping your head with foils and reviving sun-bleached tips, these products and in-salon treatments will leave hair colour looking refreshed and vibrant.
First up, a clever treatment!Illumina Glossing at Regis Salons works like a topcoat to your nail polish, lending a brilliant, glossy sheen to hair of any colour. Whether your hair is tinted, highlighted or you're looking to brighten your natural colour, in 20 minutes the tinted treatment brings brassy hair to its brightest best.
Click through for the best colour-boosting buys...
Aveda Colour Conserve Shampoo, £18.50
Everything by Aveda smells absolutely delicious, and Colour Conserve Shampoo is no different, herbal and aromatic with lavender and ylang ylang. It's particularly great on coloured hair, as it's super gentle with tons of natural plant-based ingredients, so won't chemically strip or prematurely fade your shade.
Charles Worthington Colour Revive Mousse Clear Gloss, £9.99
Charles Worthington does it again! Colour Revive Mousse quickly and cleanly refreshes your dyed or natural colour in the shower. There are tinted versions for blondes or brunettes and this clear foam which coats hair in a glossy reflective veil, further boosted by slippy silicones that encourage the cuticle to lie flat and smooth.
Schwarzkopf BC Excellium Beautifying Shampoo, £5.99
If you have grey or blonde hair you've probably used a violet toner before - they're the business as knocking out yellow or brassy tones - but we'd bet BC Excellium Beautifying Shampoo will be your favourite yet. Firstly, the purple pigment is just enough to cool down warmth without turning your hair lilac or staining your shower, it works into a nice satisfying lather, unlike many toning shampoos and contains skincare hero Q10 to add shine to coarse dry hair as well as clean it.
Color Wow Pop & Lock Shellac Gloss, £14
The colouring process can sap shine from hair , something quickly remedies by this Pop & Lock Shellac Gloss. Pop it on wet hart seal in lightweight moisture, soften and smoothes split ends for an all-round healthier look. You can use it dry too - work it through mid-lengths, sparingly, to give your hair a glaze.
Liquid blonde Colour Activating Treatment Shampoo, £4.99
Not all blondes want to be icy - if you'd rather embrace your warm honeyed tones try this bargain Colour Activating Treatment Shampoo from the hair geniuses that brought you Touch Of Silver. It contains golden pigments and light reflecting particles to boost your colour, smells nice and clean and preps hair nicely for the matching conditioner. What more could you want for the price of a glass of wine?
eSalon Tinted Love Color Enhancing Treatment, £11
Tinted Love Color Enhancing Treatment offers a pleasing 20 shades to shop from including neutralising violets to gloss-boosting reds. The sheer, temporary wash of colour dials up the colour you love plus gives dry ends a reparative dose of wheat protein .
Apply it once a week or whenever your lengths are craving shine. eSalon also offers an incredible service for those who colour their hair at home that's well worth a look, delivering a custom shade directly to your door.
Maria Nila Luminous Colour Shampoo, £6.99
From cool Scandi brand Maria Nila comes a line-up of affordable colour care treats, including this shampoo that makes hair noticeably shinier and softer after just one wash. How? It's sulphate and paragon free, filled with natural oils instead so washes without stripping and fills your hair with moisture. Cut, cool and a truly savvy spend.