Highlights vs balayage—the difference between the techniques and how to pick the right one for your hair
Debating highlights vs balayage for your next salon appointment? Here's all the info you need to make a call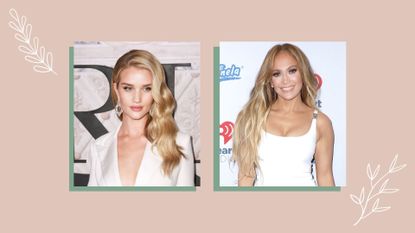 (Image credit: Getty Images)
Highlights vs balayage is the hairdressing world's equivalent of Paul McCartney vs John Lennon. There's no bad option, only two excellent-in-their-own-way choices. One's a little bit more polished and traditional, the other a touch looser, more freewheeling and—yes ok—probably a bit cooler (sorry Macca).
Anyway, much like debating the merits of Beatles, highlights vs balayage is not some grudge match where you have to choose a side and stick with it for life. As a blonde, every salon appointment represents a chance for a fresh start color-wise and an opportunity to unlock new and flattering blonde hair ideas.
But is it highlights in hair or balayage hair that will create said shade, you ask? Let's find out! We've consulted the experts to drill down every difference between balayage and highlights, from how blonde each of these hair color trends can take you, to the costs and maintenance required. No more agonizing over what color service to book, or feeling sheepish that you don't understand hairdresser jargon. Peruse this guide and you'll get by (with a little help from your professional colorist friends.)
Highlights vs Balayage—your cheat sheet
What's the difference between highlights and balayage?
Before we talk about the differences between highlights vs balayage, let's begin by running through their similarities. Both are professional hair coloring techniques, where your colorist paints permanent lightening agents onto sections of the hair. This lifts your natural tone in pieces rather than the whole head of hair in one go and tends to result in a more natural look and easier root maintenance than an all-over tint.
The main difference between balayage and highlighting technique is simply how the pieces are painted on and applied.
How highlights are applied
---
Highlights are painted on and left to develop wrapped in foils while balayage tends to be applied without them, which in turn affects the finished look. "Highlights is a foil-based technique, which means you can lift blondes lighter as the foil insulates the hair so can achieve maximum lift,"explains Sophie MacCorquodale, colorist at Salon Sloane.
How Balayage is applied
---
"Balayage is a freehand technique which is painted on the hair visually to create a more contemporary feel–it will give a more golden blonde, sunkissed, loose look."
Do highlights and balayage give different results?
Yes. Though both techniques are highly adaptable and can work well applied together.
On the whole, most experts agree highlights should be in the mix to achieve a bright blonde. "Highlights rather than balayage are popular when we want high impact blondes," says Katie Avery, Redken Advocate and owner of Avery. "I'm also doing a lot of 'blonde tipping' which is when we balayage in-between highlights to lift the ends make them even brighter."
Highlights results
The pattern of lightened hair is more regular and structured with highlights. This produces a more dramatic color contrast and overall makes hair look brighter.
Balayage results
Balayage blends in with your overall color more naturally, creating a more sun-kissed effect. It works nicely on darker coffee hair colors and warm tones such as on-trend bronde hair. As the placement is so bespoke, it can also be combined with other techniques, such as balayage with money piece.
Which one will suit my hair type?
The beauty of both balayage and highlights is their versatility. Every highlighting and balayage appointment is a bespoke service, so put yourself in the hands of a great colorist and they can create something that perfectly suits anyone, from balayage for short hair to herringbone highlights or fine streaks in curly hairstyles or braided hairstyles.
Considerations for highlights
---
"You always have to take into account texture, the way the client wears their hair, and their lifestyle," says Louisa Moore, senior colorist at Jo Hansford Salon. "But there are definitely different hair types that work with the different techniques. As balayage involves painting on to the hair in a way that graduates to the bottom, if your hair is quite fine and straight then balayage can make the ends look thinner."
Considerations for balayage
---
Similarly, a closely-packed full head of highlights might not be the right choice for someone with very thick or curly hair (not least because it would mean spending all day in the salon). Many find the fluid and painterly effect of balayage beautifully flattering on hair with texture.
It's important not to get too hung up on rules though, this comes down to a conversation between you and your colorist who will be able to assess your hair type and texture to make a call.
Highlights vs Balayage maintenance
As well well as the degree to which your natural color will lift, picking between highlights vs balayage will determine how often you need to maintain your color.
Highlights maintenance
---
"Highlights is a technique that is very precise with a specific pattern. With the foils, you isolate each individual weave. This starts from the root of the hair to the ends," explains Louisa. Due to this uniformity, highlights can look brighter and more polished but this also makes color fade or brassiness more obvious, so a purple shampoo or blue shampoo for brown hair will be required. Highlights also need regular touch-ups, usually every 6-8 weeks. Although you can always top up with the best root touch up products in between appointments.
Balayage maintenance
---
Generally, balayage grows out more softly, particularly if your colorist paints it through the mid-lengths and ends rather than right up to the root line, so it's a good option for those who can't get to the salon regularly. "My balayage clients generally come approximately every three months to keep it looking fresh—if it's more subtle, you won't need to come as often," says Sophie. This would also be a benefit if your natural hair color is darker and regrowth more obvious, hence the popularity of colors such as chocolate balayage for brunette hair. Whichever you opt for, using repairing treatments to keep the condition in check is a good idea (see our K18 review for the ultimate hair-repair treatment, or weigh up K18 vs Olaplex)
Highlights vs balayage costs and timings
It's tricky to compare the costs and timings of highlights vs balayage as both can vary hugely. Different salons can charge wildly different prices and the cost of your appointment will also depend on what highlights or balayage service you have and how long it takes.
Highlights costs and timings
---
With highlights, you can have a full head, which will usually cost upwards of $100/£72 and take around three hours start to finish, depending on how thick or long your hair is. Half head and T-Zone (parting only) highlight services are more cost-effective and a good option to maintain your color once you've achieved the shade you want. They also take up less of your day, although you'd be lucky to get out of any highlights appointment in less than two hours.
Balayage costs and timings
---
With balayage, prices are even more variable as this technique can range from a couple of face-framing strands, costing $40/$30 and taking 40 minutes or so, to an artistic creation on your whole head of hair, using several colors and taking several hours. That sort of thing has been known to cost $350/£250+ at top salons.
Generally, the rule with any hair color is the lighter and more dramatic the change, the more it'll cost (and cost to maintain) The sheer versatility of balayage coupled with the option of less-regular appointments make it a budget-friendlier choice on the whole.
Highlights vs Balayage—The verdict
As we've said before, when it comes to highlights vs balayage there's no better service per-say, it really comes down to how you want to look and how hard you're prepared to work to make that happen.
Highlights vs Balayage—quick summary
Swipe to scroll horizontally
| | | |
| --- | --- | --- |
| Row 0 - Cell 0 | Highlights | Balayage |
| Application | Painted on close to the root and wrapped in foils | Painted on freehand and left exposed |
| Results | More dramatic color lift or blonde hair is achieved | A natural, sun-kissed look is achieved |
| Maintenance | Touch ups every 6-8 weeks | Touch ups every 3-4 months |
Highlights are undoubtedly the more high-maintenance option and are usually a little more expensive and time-consuming. But in return for that you will get a head of fresh, clean-looking bright blonde that isn't always achievable with balayage.
Balayage can be a bit more subtle, which means it works well on lots of hair types and colors such as auburn hair balayage. Brunettes who want to add some warmth or sunkissed strands often favor soft balayage over ultra-blonde highlights. It's also more low-maintenance usually, and can ring in a little less costly too.
But, if you want to go full blonde bombshell, you may not be satisfied with the level of lift a foilless technique can offer. The choice is yours!
---
woman&home thanks Sophie MacCorquodale, Louisa Moore and Katie Avery for their time and expertise.
Sign up to our free daily email for the latest royal and entertainment news, interesting opinion, expert advice on styling and beauty trends, and no-nonsense guides to the health and wellness questions you want answered.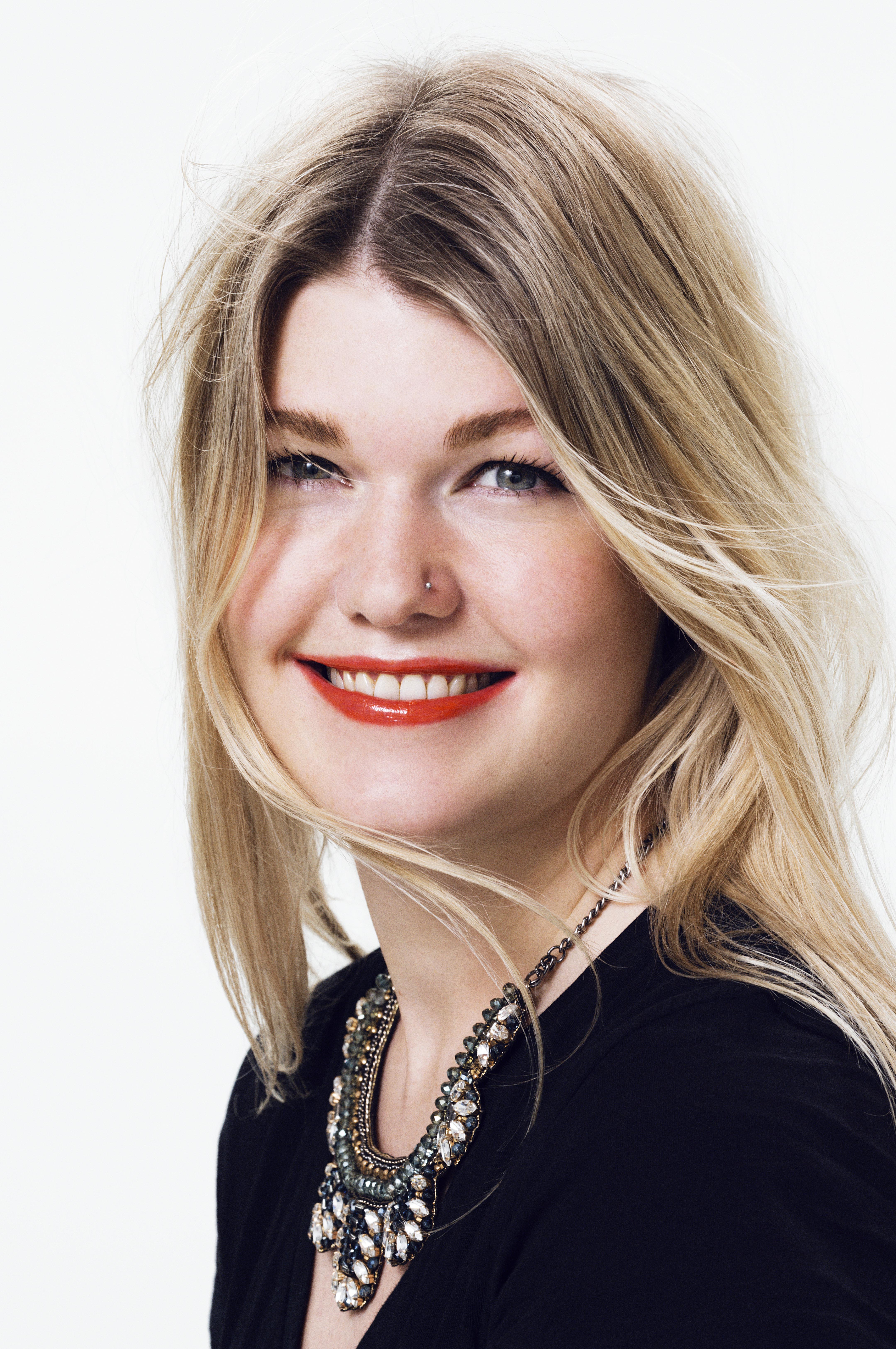 Beauty Editor, womanandhome.com
As woman&home's Beauty Channel Editor, Fiona Mckim has tried more products than she's had hot dinners and nothing makes her happier than raving about brilliant finds on womanandhome.com or her instagram grid (@fionamckim if you like hair experiments and cute shih-tzus). Fiona joined woman&home as Assistant Beauty Editor in 2013 under industry legend Jo GB, who taught her everything she needed to know (learn about ingredients and employ extreme cynicism). She has since covered every corner of the industry, from interviewing dermatologists and celebrities to reporting backstage at Fashion Week and judging the w&h Beauty Awards.