K18 review: does the 'game-changing' hair mask live up to the hype?
Our beauty editor's K18 review – fans say it's better than Olaplex, but do we agree?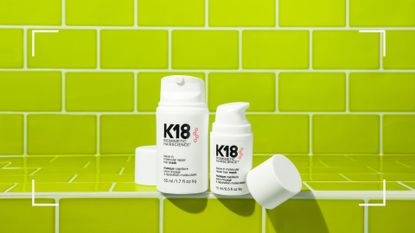 (Image credit: Future/K18)
This is serious stuff. It's got a powerful formulation that targets breakage like few – if any – products before it. The protocol is simple and the science is solid. It's not cheap, granted, but that investment in your hair's health will pay dividends.
Reasons to buy
+

Reverses hair damage

+

Unique and innovative formula

+

Easier and faster than most masks

+

Cumulative benefits
Reasons to avoid
-

Expensive, for a small tube
Why you can trust Woman & Home Our expert reviewers spend hours testing and comparing products and services so you can choose the best for you. Find out more about how we test.
Hair masks rarely set the industry alight. Yet here we are with K18 reviews flooding the internet, pro stylists pushing it into the hands of their clients, and beauty editors besieged with faux-casual WhatsApps from friends as to whether we have a bottle of "that K18 stuff" going spare (the true sign that a product has hit the big time)
As one of the aforementioned beauty editors, I've developed a Teflon-like coating to repel hype. Life would be pretty exhausting if I got swept away on every wave of Next Big Thing-ness crashing over the industry. However, K18 does sound promising. It's a new-ish bond builder for hair that claims to be one of the best hair masks to undo damage from all the things we love, like highlights, the Brazilian blow dry, and blasting away with our best hair dryer.
What's even more convincing is that the hair pros are sold. And not just the famous ones that may well have been paid to be excited about it. K18 has also got legions of high street stylists talking, hence my friends and their sheepish inquiries. And amongst my peers, I've heard formerly Olaplex-till-I-die devotees (Plex-heads?) seriously debating K18 vs Olaplex. That's all the convincing I need to succumb to the buzz and commit to a K18 review.
Specifications
RRP: $75/£55 for 50ml
Sizes available: 50ml, 15ml, 5ml
Key ingredients: k18peptide, wheat proteins
Targets: Hair damage from heat, color and chemical processes
Our beauty editor's K18 review
K18 packaging
I suppose this part of the K18 review is a good time to come clean about the fact that I haven't been using its proper name. A glance at the packaging reveals that it's actually called K18 Biometric Hairscience Leave-in Molecular Repair Hair Mask. What a mouthful, what a lot of letters to type, what a lot of words to read. Now that's out there let's go back to easy street shall we?
The packaging for the product that shall hereby be referred to as K18 is exactly as you'd want it from a scientific treatment for damaged hair. Clean white, slightly clinical-looking with an airtight pump that dishes out the right dose and keeps the ingredients safely tucked away. The only 'hmmm' moment I had when inspecting K18 was that it is a rather diminutive 50ml size, a double G in your G&T, essentially. At $75/£55 that doesn't feel especially generous, but you know what they say about great things and small packages – this must be powerful stuff.
K18 formula
Science bit incoming! The reason K18 has got everyone talking is because, unlike most of hair treatments we use at home, it doesn't just work on a superficial level. It contains a patented peptide called k18peptide, which penetrates the hair and joins up with existing peptide chains (known as keratin chains) that have become broken due to damage from all the usual culprits - heat styling, coloring, age, et cetera.
This is pretty unique and difficult to achieve. After it leaves your scalp, your hair is by all intents and purposes dead. So unlike your best skincare products, applying topical lotions and potions to your hair can't generally give it much help to regenerate and restore itself. These are not living cells, so that ship has sailed.
But, because this peptide mimics your existing keratin chains, your hair recognizes it as its own and lets it join the peptide party, so everything is bolstered up and your hair gets a nice health boost. Strength in numbers, essentially.
What's it like to use?
Priobably the best thing about the K18 hair mask is how easy it is to use. I struggle to stick with most masks because of the faff of leaving them in for 20+ minutes. K18 is different. You wash, skip conditioner, apply it to towel-dried hair and leave it in. No need to hang around, hop in and out of the shower with dripping hair or wash it out further down the line.
K18 advises starting with one pump and then adding more as needed. For my fine, long hair I used two, which covered my whole head so a little does go a long way. I applied it on my mid lengths and ends – my most highlight-ravaged areas – then gently brushed it through.
The pearlised thick cream smells a bit like a fancy salon with a faint chemical back-note, but pleasant enough. You have to wait for it to 'develop' for four minutes before doing anything else like drying or applying your best styling products. I found this no great hassle, I don't imagine many people can make it from the shower to under their hair dryer in less than four minutes unless they're taking part in some sort of time trial.
I let my hair air dry, as I do most weekdays, and that was that! Considering how much high-tech action is taking place within the hair, I found K18 refreshingly low-fi in terms of protocol. This in itself is a huge selling point as it allows for consistency – even the best hair products are no good if you can't be bothered to use them.
K18 results
Now for the million-dollar question, did it transform my hair? Not instantly, no. In terms of immediate effects, my hair felt more elastic so I was less scared of breakage when brushing and that's probably it for try one. But look – K18 is a long game. The brand recommends using it every four to six washes and with every use you can expect cumulative results.
I've now used the K18 mask four times over as many weeks and have noticed a nice, gradual improvement in texture and strength. My long highlighted hair (that I'm sure any stylist would say is overdue a cut) looks less straggly and piecey through the ends. Plus, I trust this product, so I feel better about my hair as I know I'm taking care of its health. It makes a lovely change from my usual 'bleach and blow-dry now, pray later' policy.
It's worth saying that after I use K18 I do usually detect a tiny bit of residue through the finest parts of my hair, like the back of my crown. This is totally standard for me and leave-in hair treatments, but if you have fine hair too I'd advise using it on days when you don't need your hair to feel 100% freshly washed and fluffy.
K18 review: w&h verdict
In a nutshell: I'm sold. This isn't just one of the easiest, fastest hair treatments I've ever tried, it also clearly delivers the goods science-wise, which is where so many others fall down.
Probably the best thing you can do with K18 is not think of it as a hair mask at all. It's pretty far away from giant tubs of goop that you apply in the bath to make your hair feel all slippy and smell nice.
This is a high-tech treatment solution. Not a pampering routine treat per-say, more a hair health staple that will create positive changes over time. Yes it is pricy, but for that, you get genuine improvements, rather than superficial ones. And as long as you're willing to stick with it, your patience will be rewarded.
Sign up to our free daily email for the latest royal and entertainment news, interesting opinion, expert advice on styling and beauty trends, and no-nonsense guides to the health and wellness questions you want answered.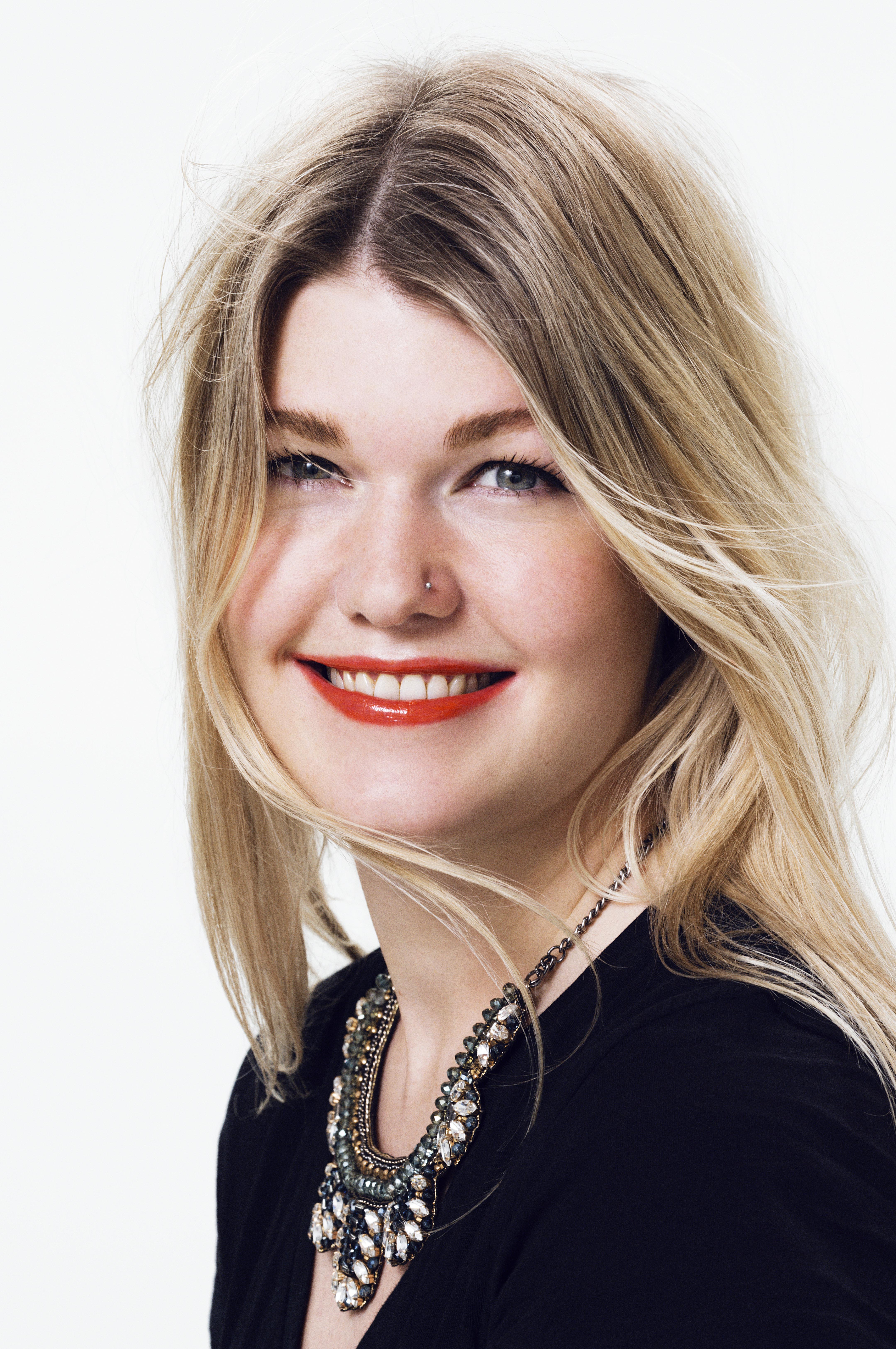 Beauty Editor, womanandhome.com
As woman&home's Beauty Channel Editor, Fiona Mckim has tried more products than she's had hot dinners and nothing makes her happier than raving about brilliant finds on womanandhome.com or her instagram grid (@fionamckim if you like hair experiments and cute shih-tzus). Fiona joined woman&home as Assistant Beauty Editor in 2013 under industry legend Jo GB, who taught her everything she needed to know (learn about ingredients and employ extreme cynicism). She has since covered every corner of the industry, from interviewing dermatologists and celebrities to reporting backstage at Fashion Week and judging the w&h Beauty Awards.