Try these treatments for damaged hair to overhaul tired tresses
Using the right treatments for damaged hair can bring distressed locks back from the brink – our beauty editor reveals her favorite fixes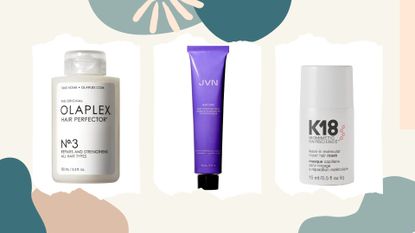 (Image credit: Canva)
It's always handy to have a couple of treatments for damaged hair up your sleeve. Even if your hair is relatively healthy, it's surprisingly (and worryingly) easy to wreak havoc on your strands.
There are a few common culprits – bleaching, at-home hair dye, and daily heat styling (with or without the best heat protection sprays). According to Trichologist Anabel Kingsley (opens in new tab), the time of year can also have an impact. "Seasonal changes can affect the condition of the hair," she says. "You may notice changes after too much sun, or when you're spending a lot of time in centrally heated buildings."
How do you know when your hair's damaged? According to Live True's expert hairstylist Tyler Moore (opens in new tab), "Damaged hair tends to feel dry and straw-like, often looks dull, and you'll probably grapple with frizzy hair," he explains. "You might experience split ends, dead ends, or breakage which make it difficult to style." Curly or fine hair types can also be more prone to damage, as they're usually more fragile.
As a curly-haired beauty editor who's picked up a penchant for balayage hair, I've nailed down a solid roster of treatments for damaged hair, for those times when I've gone OTT on the bleach and heat. Let me break them down for you.
The top treatments for damaged hair
Bond builders
Ask any hairdresser and they'll tell you that bond builders for hair are one of the best possible treatments for damaged hair. They're game-changers when it comes to really restoring hair health rather than just papering over the cracks and with a hit of moisture. They noticeably strengthen weak strands and can improve even the most severe damage with just one use.
While you could previously only experience the power of bond building with in-salon treatments, there are now plenty of brands offering the technology in their store-bought products, with options at every price point, and for every step in your routine. Don't be tempted to use them for every hair wash (I always am). Too much protein can build up on strands and – ironically – make them even more fragile. Leave it at least two washes before applying again.
Our beauty editor recommends...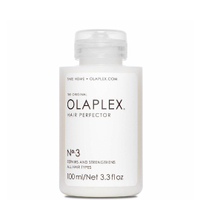 (opens in new tab)
Olaplex No3 | RRP: $28/£26
Olaxplex has a product for every step, but if I had to pick just one from the range, it would be their pre-wash treatment. Every other Sunday I coat my hair in it, twist it into a bun, and do some chores, before washing it out. My hair always feels much softer, smoother, and overall happier the next day.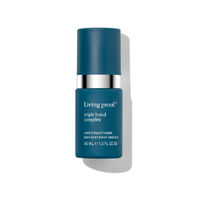 (opens in new tab)
Living Proof Triple Bond Complex | RRP: $45/£42
An innovation years in the making, this concentrated formula provides seriously impressive results. It helps restore weakened hair bonds and also prevents future damage. It's a leave-in formula, and it's heat-activated, so if you're normally an air-dryer, give hair a quick blast with a hair dryer a few minutes after applying.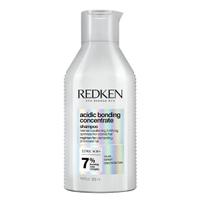 (opens in new tab)
Redken Acidic Bonding Concentrate Shampoo | RRP: $32/£24.10
If you don't want to add another step to your routine, the simplest thing you can do is swap your shampoo. This makes a difference impressively quickly, with results after just one wash. The bestselling range also includes a pre-wash, conditioner, and leave-in treatment, so you can double up the treatment if your hair is in dire straits.
Pre-wash treatments
Pre-wash treatments are ideal for those days when you have some extra time on your hands to give your hair a pampering. It's almost always a Sunday. These can be bond builders, but can also be things like a protective treatment for colored hair, or nourishing oils for a hydration hit before blow drying (if you're wondering do hair dryers damage hair, the short answer is yep)
You can leave these in for 20 minutes or so before washing out, or you can leave them in for hours, or overnight, depending on the sort of treatment you're after. They're a great way of boosting your wash day, providing your hair with an extra hit of what it needs.
Our beauty editor recommends...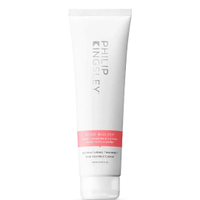 (opens in new tab)
Philip Kingsley Elasticizer | RRP: $30/£19.50
Much loved by celebrities, hairdressers, and beauty editors alike, this cult classic pre-wash treatment is very aptly named, making hair more 'elastic' and resilient, preventing it from snapping. It's a global bestseller for a reason - it just works.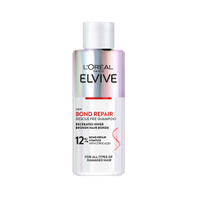 (opens in new tab)
L'Oreal Paris Elvive Bond Repair Pre-Shampoo | RRP: $12.99/£14.99
L'Oreal Paris' range mirrors a more premium bonding brand (if that wasn't enough of a clue, it rhymes with 'schmolaplex'). While not containing that particular much-copied, but securely-patented system, it still yields very impressively repairing results, at a more affordable price point.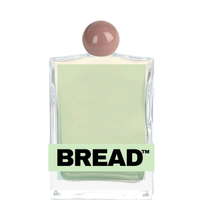 (opens in new tab)
Bread Beauty Supply Hair Oil Everyday Gloss | RRP: $24/£22
You can use any hair oil as a pre-wash treatment but this is one of the chicest ways to do it. The formula isn't too heavy or oily, so it won't soak your pillowcases if you leave it on overnight. How much you apply depends on your hair type - if it's thick or textured, you can get away with more - for finer or oily hair types, start with a little, and just apply to ends.
Hair masks
A lot of hair ranges now consist of a shampoo, conditioner, and a hair mask, for those days when your locks need a bit of extra nourishment. The best hair masks are a souped-up version of your conditioner – they're often richer, thicker, and contain more nourishing ingredients. Masks make great treatments for damaged hair as they intensely hydrate thirsty locks, but be warned – most won't actually repair your hair unless they contain bond builders or actual repairing technology.
Moore says they're a great option for most hair types. "Hair masks are often the most accessible and affordable option for treatments for damaged hair," he says. "When used in tandem with a pre-wash treatment, you can really give your hair a restorative boost."
Our beauty editor recommends...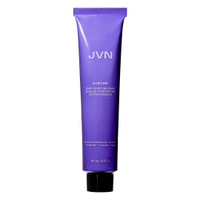 (opens in new tab)
JVN Nurture Deep Moisture Mask | RRP: $24/£21
The JVN hair range is a bit of a hidden gem – everything I've tried has genuinely impressed me, but this mask is the hero. It's super-rich, with a little going a long way. Fine hair only needs a pea-sized amount. I love using this, it impressively overhauls my bleach-battered curls, leaving them feeling soft and defined.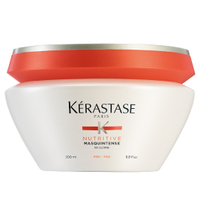 (opens in new tab)
Kérastase Nutritive Masque Magistral | RRP: $63/£40
Kérastase's hair masks would be one of my desert island beauty essentials. There's one for every hair type, but this would be the one I'd recommend for dry, damaged hair. While I firmly believe you don't have to spend this much on a hair mask, I'm always wowed by the results. While it's probably not one to coat root to tip, it's a great targeted treatment for very dry ends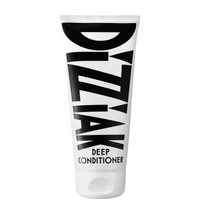 (opens in new tab)
Dizziak Deep Conditioner | RRP: $29/£22
When my hair is in real trouble and I need to bring out the big guns, this mask is what I turn to. It uses a blend of super-hydrators including babassu oil, shea, and argan oil to give an intensive hit of moisture and gets to work impressively quickly. A warning - it may be too heavy for fine or flat hair types.
Leave-in treatments
Leave-in treatments are, as you'd imagine, left in after washing and conditioning, to keep all that goodness on the hair for as long as possible. They're usually in cream or spray formulations, making them easier to distribute through damp or towel-dried hair.
They can be found in a useful multitasking product like your styling cream or the best heat protector, or simply a standalone leave-in conditioner, to boost hair with an extra layer of hydration. They're an extra step that's worth taking if your strands are extra dry, damaged, or frizzy.
Our beauty editor recommends...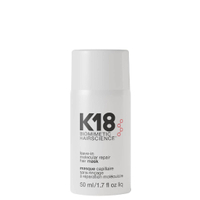 (opens in new tab)
K18 Leave-In Molecular Repair Hair Mask | RRP: $75/£55
This is a relative newcomer to the world of treatments for damaged hair, but a genuinely impressive one - our K18 review has the full low-down. You only need a tiny amount, so although it is a (very) big initial spend for a (very) small bottle, it will last you months of use.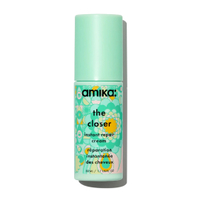 (opens in new tab)
Amika The Closer Instant Repair Cream | RRP: $28/£26
Styling cremes come in handy when you air dry your hair and this one has the bonus benefit of temporarily sealing split ends for a sleeker, less frazzled finish. It also contains bond-building technology to help repair damaged hair as it stays in and smooths. I love a multitasker, and this is a brilliant one.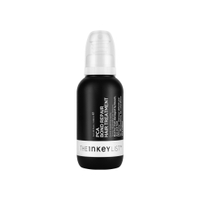 (opens in new tab)
The Inkey List PCA Bond Repair Hair Treatment | RRP: $15.59/£13.99
A lot of treatments for damaged hair can be expensive but this affordable option really impressed me. This brand's less well-known foray into haircare works as hard as their frill-free skincare, and this bond-building leave-in is a brilliant fix for bleached and colored hair.
Can damaged hair be repaired?
According to Moore, the answer is no, not completely. "There's no such thing as repairing hair. It's dead when it grows out of your head and once it is damaged, it can't be undamaged."
Don't panic, there is hope for your hair. "You can however improve the look and feel easily," he says. "There are many treatments for damaged hair that will help. Most of these will work to strengthen the bonds within your hair, as well as add hydration for dryness and frizziness."
While you can't fully reverse the damage, you can help strengthen and improve locks with bond builders, and nourishing treatments like oils and masks will help hydrate and soften, leaving hair looking smoother and healthier. If you have severely damaged ends, the best thing you can do is get a haircut - trim them off and start fresh.
Rhiannon Derbyshire is the Senior Beauty Editor for Woman & Home and other publications.
She started interning for glossy magazines while working alongside her Fashion Journalism degree. There, she was lured to the beauty desk, seduced by matte lipsticks, posh shampoos, and every skincare product imaginable. 10+ years into her career, she can confidently tell you why the best mascaras are always high street, and why SPF is a non-negotiable all year round. Ask her about her curly hair routine, skincare minimalism, and how to find the exact right red lipstick