What color should I dye my hair? Find your perfect shade with our expert tips
"What color should I dye my hair?" Get ready to switch things up and sport a fresh new color with our comprehensive guide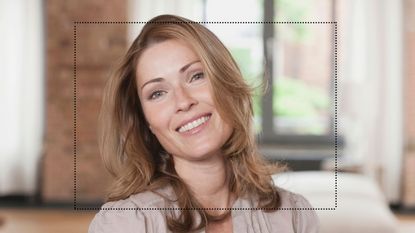 (Image credit: Future)
New hue, new you? When it comes to our crowning glories, people tend to have a lot of questions, both aesthetic and yes, even borderline existential: What color should I dye my hair? Is this much hair fall normal? How often should I be shampooing? Will a hair mask fix all my problems? And our personal favorite: Should I get bangs? (You should—but we digress).
Aside from being one of the main hallmarks of our heritage and identities, hair is a tremendously personal thing—and hair color, in particular, speaks volumes about our individual personalities (you wear your hair every day, after all). Which is why nothing beats a shiny new hair color when we're looking for a seasonal or even complete refresh. You can be armed with the best hair dryer money can buy or sport the chicest celebrity-inspired bob hairstyle, but a fabulous new hue can set the foundation for a great hair day, every day.
It can get overwhelming, but there are a few tried-and-tested guidelines to help you choose the right shade to fit your coloring and lifestyle. From considering your undertones to getting the latest trend inspiration to understanding your desired commitment level, our experts weigh in and provide some insider knowledge on figuring out the perfect hair color for you.
What color should I dye my hair? Experts weigh in
Unless you're into equally charming alternative shades such as bubblegum pink or mermaid teal, you would generally have a choice of four main color families: black, brown, blonde, or red.
But there's more to it than that. Next, consider the tone of your natural hair color, specifically whether it is warm or cool. "To understand the right shade and tone, you must always consider depth," explains Michael Douglas, Clairol ambassador and celebrity hair stylist. Look out for words like 'golden' and 'chocolate' for warm tones, and words like 'ash' and 'ice' for cool.
Warm tones vs cool tones
"Take a look at your wardrobe and jewelry," advises Jodie Searle, Senior Colorist at Michael Van Clarke. "What colors do you find suit you best? Are they cooler colors? Warmer colors?"
"You can do a color test with pieces of clothing," she adds. "Take two different colors of clothing, a cool and warm—perhaps a cool light pink and a peachy orange. Put them one at a time against your skin and look at which color fabric makes your skin look brighter and healthier. If you don't wear much color, you can do the same with silver and gold jewelry. You might be lucky enough to be neutral, and can carry off both warm and cool tones."
You can also look at the veins on your wrist. Bluish veins typically indicate you have pink or cool undertones, and greenish veins typically indicate a yellow or warmer undertone. Another technique is to assess how you react to sun exposure: Cooler tones tend to burn, while those with warmer tones tend to tan.
If you're finding the process of choosing a color overwhelming, it always pays to visit an expert.
"In salon, we like to utilize both warm and cool tones for natural looking color," says Siobhan Golden, International Technical Artistic Director at Toni & Guy. "That's what distinguishes between a DIY color and a bespoke one: An expert will also look at your facial contours and be able to determine where best to place color to highlight your features with tailored tonal combinations."
The latest hair color trends
Unless you took matters into your hands with a DIY box dye or home highlight kit, it's likely you've become reacquainted with your natural color for the first time in years. And in some cases, it's been a pleasant surprise.
Popular requests these days aren't dramatic restyles or bold shades; natural, easy-to-maintain shades that impart a sexy, refined change are in hot demand. And instead of all-over color, which can lead to harsh root regrowth, clients are asking their stylists for subtler color tweaks.
Balayage remains popular, and because it doesn't lighten the roots, there's far less upkeep than with traditional highlights. Blondes are choosing creamy, beige shades over bright golden hues which tend to brass (a.k.a. turn orange) quicker, while brunettes are adding more natural mahogany tones into the mix for a warmer, allover lift.
Blonde hair
Pros: The obvious choice after a certain age, as gray hair nestles so nicely amongst ashy blonde—and is far easier to cope with than the jarring contrast between dark hair and silver regrowth. If you're pale-skinned, burn easily, and suit silver jewelry, then cool Scandi-style blondes can suit you. If you're medium or olive skin-toned, and like warmer accessories and makeup, you'll most likely suit sunnier, golden blondes.
Cons: A truly great, multi-dimensional blonde needs an expert hand. Highlights or balayage can be time-consuming and expensive, and this is a shade you really need professional colorists to work on, as allover home-dye blonde can look pretty off or uneven if you're not careful. It's also prone to brassing.
Expert tip: "Talk your blonde through with a professional colorist first," says Nicola Clarke, Creative Color Director at John Frieda. "Bring photos of hair colors you like, choose images of similar skin tones to you, and also let your colorist know a little about your lifestyle (for example, how often you can visit the salon or how you style and wear your hair, as well as how you wash your hair), as it will help to determine which shade would work—really big color changes require much more maintenance."
Best blonde hair dyes
Garnier Nutrisse Ultra Color Nourishing Hair Color Creme in LB1 Ultra Light Cool Blonde
---
Wella Color Fresh Semi Permanent Color in pH 6.5 Silver
---
Moroccanoil Color Depositing Mask in Champagne
---
Brown hair
Pros: Ever noticed how shampoo ads always seem to feature brunettes? That's because brown hair is pretty much always the healthiest-looking color and shows shine the easiest (plus it's also more common). Brown is also easy-peasy to amp up with a temporary toner, say aubergine, for the weekend, without worrying about your hair hanging onto it for months. There are so many different shades of brunette that you are bound to find one that works for you, from light caramel to warm mocha or deep raven. As a general rule, the deeper your skin tone, the darker you can afford to go.
Cons: Can look a bit 'flat' if it's all one color, which is easily remedied with a bit of balayage to lift specific sections. It also runs the risk of looking too dark, which can wash out your countenance if you're fair-skinned.
Expert tip: "It's all about 'bronde,'" says James Galvin, which is "A multi-tonal balayage [blonde-brown] effect that's much more warm and subtle than all-over flat brown. If you're adding different tones to your hair, go to a salon. That way, you avoid patchy roots from overlaying new color each time."
Best brown hair dyes
Schwarzkopf Color Ultime Hair Color Cream in 3.8 Velvet Brown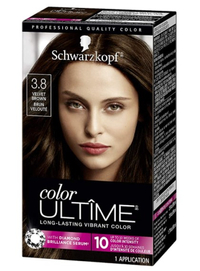 A trademark Diamond Brilliance Serum ensures an extra boost of shine together with a vivid color that stays vibrant for up to 2 months (and change!). Though hair is cared for both during and after the coloring process, patch tests are non-negotiable when it comes to permanent color to help avoid an allergic reaction—don't forget yours!
---
Clairol Professional Beautiful Collection Semi-Permanent Hair Color in 2A Rich Dark Brown
---
Rita Hazan True Color Ultimate Shine Gloss in Brown Gloss
---
Red hair
Pros: You'll be something of an original, with only around 4% of the population boasting red hair (lucky!). Red is great for any blonde who fancies a change and works well on gray hair, as it conditions and camouflages coarse texture. If you're worried about dull skin, this is also a great option, as extra warmth in your hair can pep up your complexion.
Cons: Red can fade quickly (it's color molecules are large and seep out of the hair shaft quicker than other shades) so it's reasonably high-maintenance to keep your color fresh-looking and vibrant. Certain shades can look a bit brash or unnatural, so it's super important to get this right; plummy shades in particular can look a tad retro.
Expert tip: "Blue-toned reds such as berry and claret are great for cooler skin tones," says Redken color ambassador Lisa Shepherd. "If you're dark or olive-skinned, then mahogany or golden apricots would look amazing. Ideally, you want a variety of tones to create light and shine. I would never recommend just using one tone, as that would look fake. If you see me coloring, I will be surrounded by about ten mixing bowls at one time!"
Best red hair dyes
L'Oréal Paris Superior Preference Fade-Defying + Shine Permanent Hair Color in RR-07 Intense Red Copper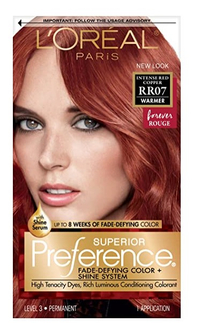 Their gold standard box dye kit since 1973, this fade-defying formula definitely delivers in color payoff, shine, and gray coverage (not to mention gets a normally tricky copper shade spot-on). The included conditioner also helps nourish after the dye process. If you want a tried-and-true classic, this one's for you.
---
Clairol Natural Instincts Semi-Permanent in 6RR Light Red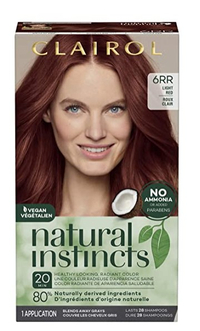 This ammonia- and paraben-free semi-permanent formula lasts up to 28 washes and boasts of 80% naturally derived ingredients (needless to say, it's also vegan). What this means for you: It's gentle, making it perfect for thinning, brittle hair, and it also does a good job of blending away grays. Bonus: We love this soft, romantic hue of red that's rosy enough to make a statement, while still remaining on the natural end of the spectrum.
---
Overtone Red for Brown Hair Coloring Conditioner
---
Black hair
Pros: Similarly to brunette, deep, jet-black hair boasts a gorgeous mirror shine. It really flatters darker skin tones, and can create a cool contrast with fair skin and blue eyes too.
Cons: Black hair is tricky to pull off, and can be draining or too harsh on some complexions. If your hair is not naturally dark, it can take a lot of upkeep to keep roots at bay too. Think carefully before committing to such a dark hue as you'll have to use hair-damaging lightening products to lift it if you change your mind.
Expert tip: "It's a very difficult process to get back to a lighter shade once you've gone as dark as black," explains Jodie Searle, Senior Colorist at Michael Van Clarke. "You could always try a dark brown shade or even a wig before taking the plunge."
Best black hair dyes
Clairol Nice 'n Easy Permanent Hair Color Crème in 2 Black
---
dpHue Gloss+ Semi-Permanent Hair Color and Deep Conditioner in Black
---
Pink hair
Pros: If you're itching to try something new with your blonde, a temporary pink tint is a great way to have a little fun. Most semi-permanent dyes will stay put for around 10 washes, depending on the health and original color of your hair.
Cons: It's not possible to get a strong pink color on dark hair without bleaching first. And to avoid damage, that's not something we'd recommend doing at home. If you're a bleach-blonde, it's also worth noting that bleached hair is more porous, meaning your wash-in pink tint could stay put for longer than you'd planned.
Expert tip: "To get that beautiful delicate pink, the natural base color needs to be blonde or light blonde," says Siobhan Golden, International Technical Artistic Director at Toni & Guy. "But do bear in mind that pink tends to fade quite quickly. For those with darker hair, I'd opt for a soft rose accent with a bit of red mixed in to lift it slightly."
Best pink hair dyes
L'Oréal Paris Feria Multi Faceted Shimmering Colour Smokey Pastels in Smokey Pink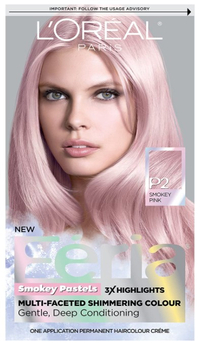 When it comes to trendy color, you can't go wrong with those in the L'Oréal Feria portfolio—and this pretty cool pink is no exception. As mentioned above, true color payoff for pinks are on blonde hair, so if you're already light, this box dye helps get you closer to the Barbie-girl dream. Almost 25K reviews on Amazon can attest!
---
Punky Colour Semi Permanent Conditioning Hair Color in Cotton Candy
woman&home thanks Michael Douglas of Clairol, Jodie Searle at Michael Van Clarke, Siobhan Golden at Toni & Guy, Nicola Clarke at John Frieda, James Galvin, and Lisa Shepherd at Redken for their time and expertise.
A lifelong creative writer and beautyphile, Eunice Lucero-Lee graduated from De La Salle University in 2002 and was hired a year later to front all beauty coverage for Pink Magazine. A beauty, astrology, and pop culture obsessive and insider for over 18 years, Eunice is an internationally published editor (and now certified astrologer) whose work has been featured in publications such as Cosmopolitan, Esquire, and The Numinous, among many others.