The Unexpected Short Haircut Trend Seen On The Oscars Red Carpet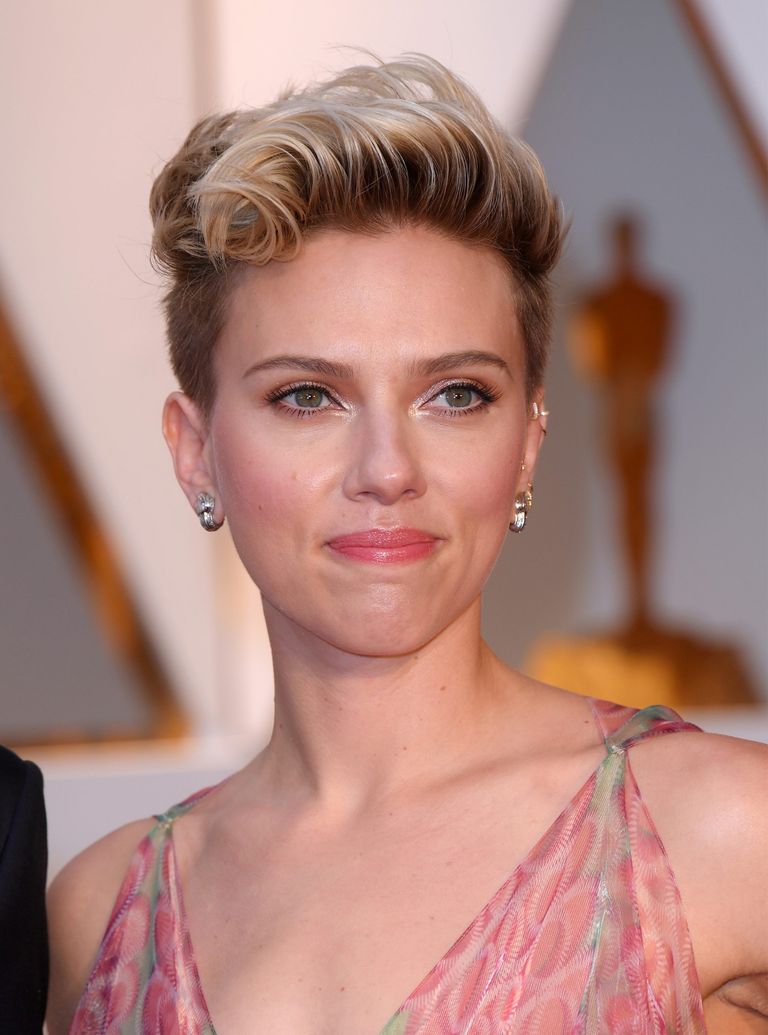 Hollywood's elite showcased a variety of stunning looks at the 89th Academy Awards, but it wasn't just the glamorous gowns that turned heads. A-listers didn't disappoint when it came to red carpet beauty either.
A selection of dramatic hair and make-up looks were seen on countless stars, but one haircut in particular seemed to be having a revival: the pixie crop. Several celebrities flashed the style in a fresh, contemporary way, making us stop and reconsider the timeless appeal of this hairstyle once again.
Fences actress Viola Davis, who picked up the Oscar for Best Supporting Actress, had a crop with an exaggerated fringe sweeping across her face. Her stunning hair, as well as her emotional speech, caught the attention of admirers on social media.
Michelle Williams, who was nominated for Best Supporting Actress for her role in Manchester By The Sea, chopped her hair off once again and debuted the new 'do' on the red carpet. She opted for a platinum blonde, close cropped style, reminiscent of another Hollywood icon, a young Mia Farrow.
Scarlett Johannson upped the edge with an undercut and tousled finish.
But it wasn't just long time champions of short hair rocking the look. There were others, like Ruth Negga and Janelle Monae, who opted for a short style, making this the breakout beauty trend of the event.
We especially like their low-maintenance take on the style, brushing it back and accessorising with a hairband.
Of course this isn't the first time we've seen short hair on the red carpet. Over the years actresses such as Anna Hathaway, Halle Berry and Winona Ryder have all sported crops to the annual awards ceremony, but this year, could mark the end of the long hair reign, given the number of women who have all taken the chop.
Feeling inspired? This dramatic cut may seem daunting but it can actually be an incredibly flattering style. When cut well it frames the face, enhancing and detracting where needed. Plus it's a brilliant hairstyle for knocking off the years, as celebs such as Helen Mirren can testify. We hope it catches on...