Rose Gold: The New Anti-Ageing Hair Colour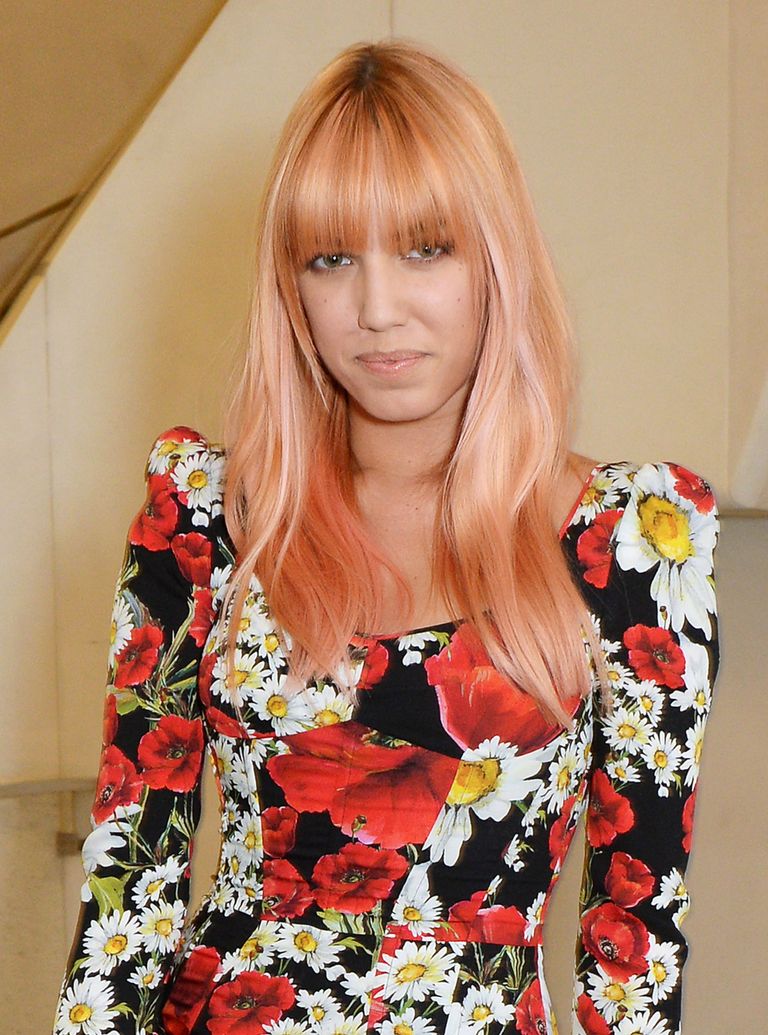 The Rose gold trend is going nowhere. From jewellery to interiors, nail varnish to technology, we can't get enough of the hyper-feminine metal on just about everything, no wonder Pantone predicted Rose Quartz as colour of the year for 2016.
But, have you ever considered rose gold hair? Silver hair has been solidly on trend for the last few seasons, with women of all ages embracing grey natural tones (or adding them in chemically, in the case of Lady Gaga and Ellie Goulding) and metallic rose gold is a clever update. It's softer than silver, warms up skin and is the perfect way to spice up grey or blonde hair for Autumn.
"The trend for metallic hair has come hot on the heels of grey." Says Sam Burnett, Owner ofHare & Bone Salon. "Metal reflects the light and are more than one colour, it's really flattering, adds depth and can make hair look thicker. It's also much more adaptable than previous trends such as pastel hair because it's not one flat colour so you can tailor it to suit a more diverse range of hair types and colours."
So where should we look for inspiration? "Emma Roberts went a beautiful rose gold colour at Coachella this year," says Sam, "Sienna Miller is rocking rose gold, while Isla Fisher is the poster girl for bronze."
If you fancy giving this look a spin, Hare & Bone's Precious Metals service blends slices of rose gold with silver or platinum for a beautiful, subtle take on the trend. You'll also be in safe hands with Josh Wood Atelier's Metal Head service, or bring plenty of images to your next consultation - pinterest is jam packed with inspiration - and ask for a semi-permanent gloss in a reflective dusky pink.
If you're thinking about trying this at home, start with a wash-out hair chalk -Bleach Hair Crayon in Rosé, £4, is fast, easy to control and most importantly, washes out right away if you decide the results aren't for you. If you like what you see, take the plunge with an all-over wash of Schwarzkopf LIVE Lightener + Twist in Cool Rosé, £5.49and eke a few extra weeks out of your new look with the truly gorgeousDavines Alchemic Shampoo in Red, £15