Hairstyle Ideas To Shake Up Your Look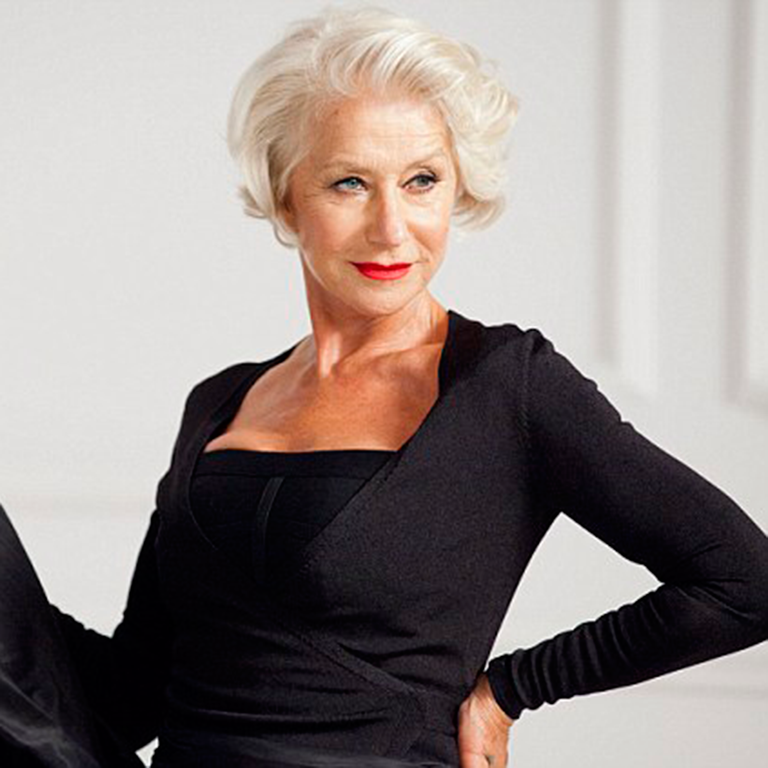 Styling products are better mixed together than used alone. Discover your perfect mix here...
Sometimes when we're looking for hairstyle ideas, we're not looking for something new or groundbreaking. We just want to make the best of our hair as it is. Sound familiar?
Luckily there are loads of ways you can inject some excitement and oomph into the hairstyle you love, with hardly any effort at all. If you're trying to get the best out of your natural texture, start by working out your hair type and addressing its individual needs, so you can be sure you're giving it the right ingredients.
If you've got dry hair, keeping it deeply nourished with a hair mask a few times a week will make a huge difference to its look and feel. With curly hair especially, since those coils make it hard for your hair's natural oils to travel down the strands keeping it soft and smooth. Daily leave-in conditioner, and products with silicone, will keep it feeling moisturised and those curls perfectly defined.
Taking care of its needs builds good foundations, so once you've got that down, you can start getting creative. Want hairstyle ideas that make frizz a thing of the past? Don't we all. Try a salt spray: scrunching in one of these will help guard your hair from frizz since it works with the humidity – the moisture in the air is it's perfect partner-in-crime. It's a lifesaver for holidays especially – all you have to do is spritz it in and muss it through with your fingers to draw out those beachy, sexy waves.
Looking for hairstyle ideas to create bigger, thicker hair? A few pumps of thickening lotion in your hair before you dry will create killer body for a blow dry even Kate Middleton would be jealous of. Some extra volume at the roots in enough to give your hair a pick-me-up too. Try blow-drying in a volumising mousse: it'll give your whole hair a lift, turning average hair into a glorious mane (and here's handy tip: dry shampoo rubbed into the roots is a great fast-track way to do this, too).
Click through for hairstyle inspiration...
Hairstyle ideas: Hair Tricks To Make Your Current Style Better
With everyone's hair being unique - whether that's colour, texture or style - one product is never going to do exactly what we want it to. So it makes sense to find your own perfect mix of serums, sprays and creams that will help you to achieve salon-worthy styles in minutes. Finding styling products that complement each other can be tricky, so our beauty editor has come up with her top mixes that will boost some of the most popular hairstyles of 2015. From how to style curly hair in beachy waves, to how to turn fine and lifeless hair into a Kate Middleton-worthy blow dry, our beauty editor has the know-how. Read on to discover new and easy ways to transform your hair today...
Hairstyle ideas: Sleek and Shiny Hair, Every Day
If you are regularly straightening or blow drying your hair, a heat protection spray is a must. But using this alone won't create gorgeous gloss and shine. Instead, apply a little Kérastase ELIXIR ULTIME after the ghd Heat Protect Spray to leave hair silky soft and shiny, post blowdry.
Hairstyle ideas: Lose The Curls For A Professional-Looking Blow Dry
If your hair is curly, you might not think you need volume. But creating that Kate Middleton-style blow dry is all about adding volume - as well as straightening out your curls. Start by spritzing your roots with Redken Body Full Instant Bodifier to pump up the volume. Then relax your curls with the Aveda Smooth Infusion Naturally Straight. Blow dry hair with the BaByliss Big Hair and you won't believe the results...
Hairstyle ideas: Give Lifeless Hair A Boost
If you struggle to get your fine, poker straight hair to hold shape and texture, mixing a thickening or volumising spray with some wax or styling cream could change your look entirely. Spray R&Co's Dallas Thickening Spray over damp hair, blowdrying in your usual style. Then apply Bumble & Bumble's Sumo Tech Styling Wax through the mid sections and ends, giving hair depth, movement and hold like never before.
Hairstyle ideas: Create A Fresh-Looking Blow Dry
Dry shampoo is our go-to product for second day hair or oily locks. Despite claims, dry shampoo isn't enough to work alone on giving our hair big volume. Try mixing Batiste Dry Shampoo with a little L'Oréal Paris Elnett Satin Hairspray instead. Simply spray the dry shampoo at the roots to remove excess oil. Then, turning your head upside down, spritz a little hairspray through your tresses to see big, texturised volume, fullness and movement.
Hairstyle ideas: Create Beachy Waves
Even if your hair is thick and curly, you can create beachy waves with the right mix of products. When the weather is hot and humid, avoid frizz by applying the Sachajuan Leave In Conditioner to damp hair, comb through and shake out to dry. This will keep your tresses soft and moisturised, creating wearable curls. Run some Rahua Hair Wax Styling Cream through the mid-lengths to ends to add texture to your waves, creating a frizz-free beach look that lasts.