LOOKFANTASTIC Black Friday sale: These are the discounted self-care goodies I'm snapping up - because it's more important than ever to treat ourselves
We all need to indulge in some self-care and the LOOKFANTASTIC Black Friday sale is making things a whole lot easier...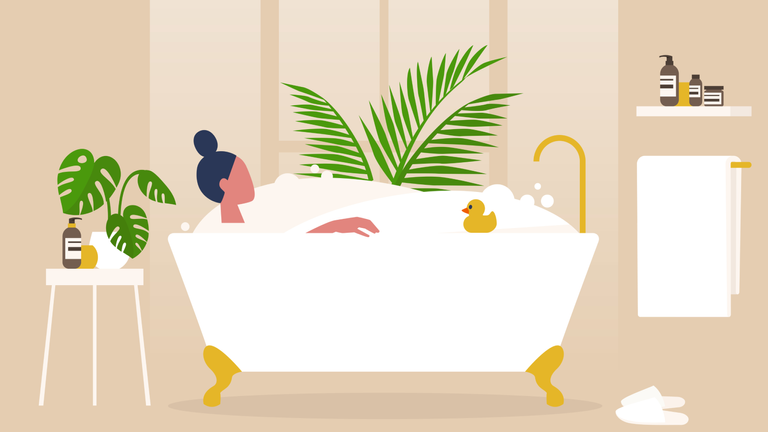 (Image credit: Getty)
The LOOKFANTASTIC Black Friday sale has arrived and there's up to 50% off selected makeup, skincare, bodycare and more. 
It's been a funny old year, but most of us have realised how much we appreciate the people around us and that we should all be looking after ourselves.
This is something that's been on my mind as we reach the end of 2020. Treating ourselves shouldn't be a big deal. After all, looking after no.1 is important before you try and make anyone else happy.
This year, I've definitely learnt that taking time for myself isn't selfish. In fact, it's pretty key for happiness. The two national lockdowns gave me a lot more time on my hands - time that was spent doing things I usually wouldn't. Finally, I had time to pop on a face mask for 15 minutes or indulge in a long hot bath - because I wasn't rushing around seeing friends or commuting.
In 2020, we've all adapted to a much slower pace of life - and it's been quite refreshing to say the least. So, we should all be using these extra hours look after ourselves and - most importantly - not feel guilty about it.
With this in mind, Black Friday seems like a great time to stock up on beauty products that will make me feel great over the coming months. The LOOKFANTASTIC Black Friday sale is a good place to start, as it boasts huge discounts on cult beauty buys and top brands.
LOOKFANTASTIC is offering 50% off selected products for new customers with the code "BFNEW" alongside beauty discounts with the code "BFBEAUTY." 
We also have a special W&H code for you to try, which is "WOMANLF50" - discounts vary depending on what you're buying. But our advice would be to try all these codes at the checkout and see which come up with the biggest discount.
Below are five self-care treats I'll be buying from the LOOKFANTASTIC sale - but don't forget to check out other Black Friday beauty deals, too.
---
Now is the perfect time to indulge in some self-care goodies!