What To Wear To That Black Tie Occasion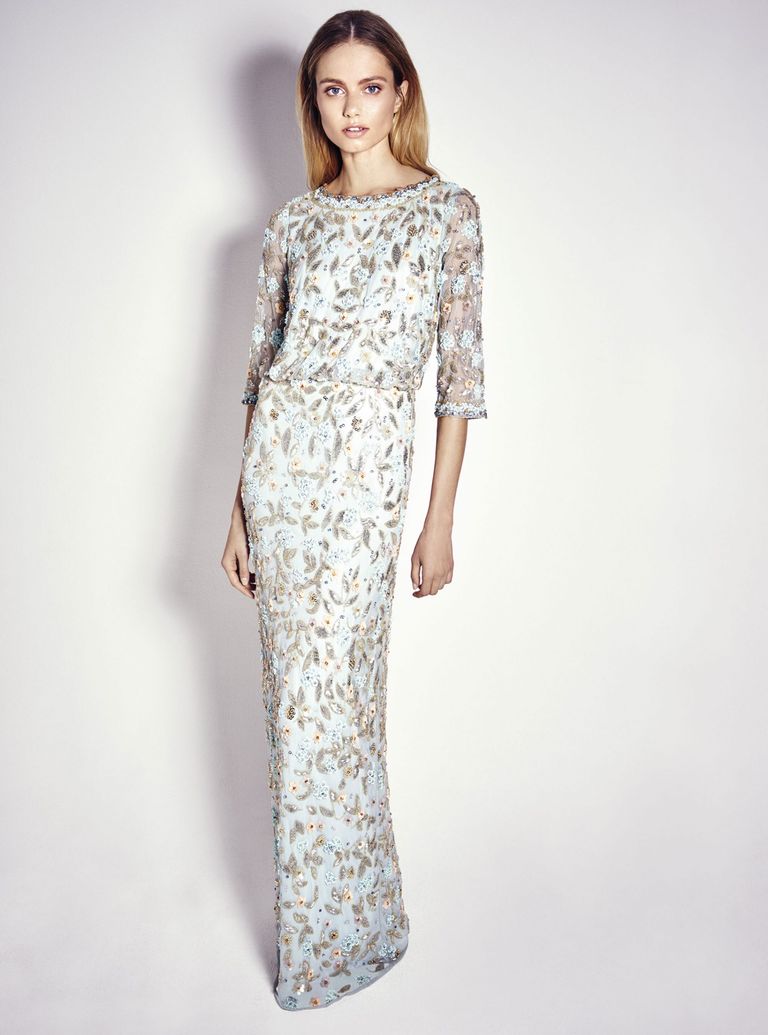 Confused by the black tie dress code? Don't be! Wow at your next occasion with our pick of the best buys on the high street...
A black tie dress code can be one of two things. For some, it's an exciting reason to dress up in one of the many fancy frocks you own. But for the other (presumably larger) camp, the words 'black tie' can strike fear and panic - both because you need to buy something new, and you fear you'll somehow 'get it wrong'.
If you fit into the second category, don't worry - you're not alone! But facing the high street in the hopes of finding the perfect outfit doesn't have to be a huge struggle - in fact, once you know what to look out for, it will be a truly enjoyable experience.
When shopping for black tie, this best place to start (as it is with almost all fashion shopping trips) is with finding out what suits your shape best. If you're pear shaped, then make the most of your slim top half will a cinched-in waist and full skirt. Choose clever draping and layering to minimise a fuller bust, and go for fitted styles if you're an hourglass. Apple shapes will pull off shorter styles perfectly.
Once you've found your perfect fit, shopping won't be so stressful, and you can focus on the fun part - picking a gorgous style that catches your eye! Try things on, take accessories and a friend for advice, and mostly - have fun!
The rules of black tie aren't so strict nowadays - in fact, it's easy to get away with cocktail-style dresses if you wear them the right way. If you want to go for a full-length and fabulous style then now is the perfect time, but if 'dressy' isn't really you, then pair a less formal dress with some heels and a striking updo. But it doesn't just have to be a dress - try a skirt, or even go for a super-stylish androgynous look with a suit.
Take inspiration from Kate Middleton in a Jenny Packham gown - if you head to Debenhams, you'll find her stunning collaboration collection at a far more affordable price. This embellished style will guarantee you fit the dress code!
If you need some more inspiration to get you started, look no further. We've chosen the best black tie outfits that are guaranteed to wow at your next occasion...
Midi dress, £250, LK Bennett
LK Bennett never fail to create show-stopping gowns that are made with women's shape in mind. This beautiful dress creates a feminine sillhouette that you'll be proud to show off, and is flattering enough to wear minus your Spanx! Midi dress, £250, LK Bennett
Embroidered jacket, £249, Ted Baker
Black tie dressing isn't just about finding the perfect dress - you can easily take an old classic LBD and give it a new spin with a stand-out jacket. This stunning embroidered crop style from Ted Baker will withstand the seasonal trends to become your go-to evening cover-up. Embroidered jacket, £249, Ted Baker
Jumpsuit, £245, Reiss
A perfect alternative to the LBD, a tailored jumpsuit is our new favourite way to do black tie. If the thought of going strapless is enough to give you chills, why not try layering a blouse or lace top underneath? Keep accessories simple to avoid styling overload. Jumpsuit, £245, Reiss
Floral dress, £159, Hobbs
This might not be the type of style you'd automatically think of for black tie - but trust us, florals work for more than just summer parties. Stay away from hats and fascinators for fear of looking too 'weddingy', and instead pair with a simple bracelet, some silver heels and a clutch. Floral dress, £159, Hobbs
Crepe blazer, £435, Alice + Olivia at Net-a-Porter
Who says it's all about the dress?! We're big advocates of the feminine suit for a sexy, stylish look. Try a blazer with a twist - this long length crepe style with pleated back nips in at the waist to give you a stunning hourglass sillhouette. Pair with cropped black tailored trousers and silver heels to finish the look. Crepe blazer, £435, Alice + Olivia at Net-a-Porter
Ombre skirt, £139, Coast
A full skirt with a wide waistband is the ultimate hourglass creator! Pair this gorgeous design from Coast with a simple top and mid-heels for a comfortable and stand-out design. Ombre skirt, £139, Coast
Maxi dress, £241.50, Ghost
Flute sleeves are a great, flattering option if you don't feel comfortable showing your arms. This sleek Ghost dress is gorgeously floaty, and is guaranteed to make you feel like a princess. Wear with an updo and simple earrings to finish the look. Maxi dress, £241.50, Ghost
Maxi dress, £174, Gina Bacconi
Side panelling is the ultimate shape illusion. This dress will give the appearance of a slimmer you thanks to the sequin detailling, which draws eyes inwards and towards the darker part of the dress. Maxi dress, £174, Gina Bacconi
Black dress, £390, WTR London at Harvey Nichols
The classic LBD works just as well for black tie as it does for - well, any occasion! This gorgeous cap-sleeved style is cleverly constructed to hide your least favourite parts and accentuate your assets. Wear with heels and embellished accessories. Black dress, £390, WTR London at Harvey Nichols
Crepe dress, £45, Warehouse
Choose a dress with gathered detailing to hide a tummy. The high neck style will also give the appearance of a fuller bust, so it's great if you're looking to create some curves. A stand-out colour like green means you don't need to bother going OTT with accessories. Crepe dress, £45, Warehouse