Melasma and pigmentation can fade if you follow our beauty editor's advice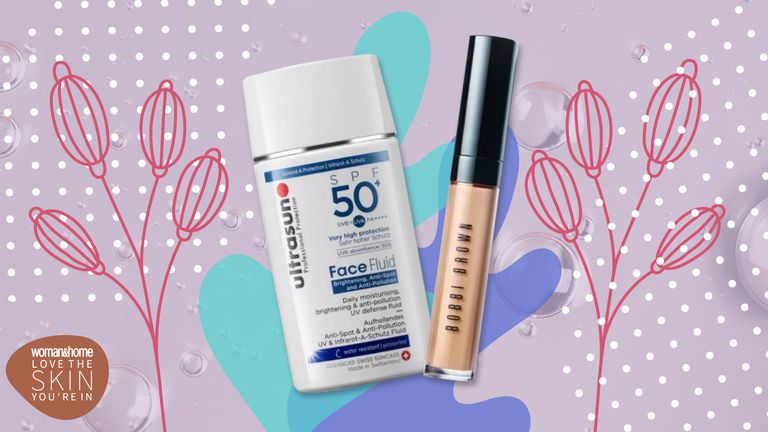 (Image credit: Future)
Whatever you call it - sun spots, age spots, melasma - pigmentation is a common skin concern.
And much like dehydrated skin or rosacea many of us notice pigmentation worsening once we hit our forties and beyond.
Most of us have pigmentation to some degree, but that doesn't mean there's nothing you can do to prevent, fade and treat existing spots. We've consulted an array of skin experts to get all the answers you need on everything you need to know about pigmentation, where it comes from, how to stop it forming and how to treat it with products and treatments.
Arm yourself with this expert guide and our product recommendations and you can get on top of your pigmentation problems. Just remember it's a long game and that patience and persistence pay dividends.
In the meantime, there's always the best foundation to help even things our, or get to know a great camouflage concealer.
What is pigmentation and what causes it?
'Hyperpigmentation is the general term used to describe patches and spots of darkened skin. These spots and patches result from excess melanin production,' explains Nilam Holmes, skin specialist and founder of Dermaspa.' There are different types of hyperpigmentation which mainly fall into two common categories:
hyperpigmentation
melasma
Both present themselves in a similar way but the two are very different.
Hyperpigmentation
Hyperpigmentation is usually found nearer to the surface of the skin anywhere on the face and body. It is predominantly caused by external factors such as sun exposure, skin inflammation and acne and affects men and women equally.
Melasma
Melasma is a form of hyperpigmentation that is predominantly caused by internal factors such as hormonal fluctuations during pregnancy and use of contraceptive medications.
When there is an increase in the production of the female hormone oestrogen melanin production goes into overdrive which leads to dark and patches of skin most commonly on the face and sometimes on the stomach. Because of this melasma only affects women.
What's the difference between hyperpigmentation and melasma?
'The two forms are very different in nature and therefore have to be treated differently, ' says Nilam. 'Hyperpigmentation is found at the surface of the skin and caused by external factors so it is relatively simple to treat and also easy to prevent.
Melasma on the other hand is a deeper set and because it is caused by internal factors like hormone changes it is harder to treat without treating the root cause. There is very little that can be done to remove melasma but it can be managed by balancing hormones together and the effects limited by using certain treatments and sun protection.'
Why do age spots get worse during summer?
During the summer UV light is at its strongest, triggering your body to produce more melanin. This dark pigment collects on the skin's surface, either as new dark spots or deepening existing ones so they become more noticeable.
'Melanin is produced in an attempt from your skin to protect its self from further damage,'explains Award-winning cosmetic doctor,Dr Rita Rakus. 'Age spots are an obvious long term sign of sun damage, although they don't tend to appear until your 30s - they are darker, discoloured areas of skin.'Unsurprisingly, the single most important thing you can do to prevent and fade pigmentation is wear sun protection every day.
"Nothing is as important for preventing and reducing skin discolouration as avoiding direct sun exposure and using sunscreen 365 days a year," says US skin guru Paula Begoun. It's the cornerstone of any regime. "Using any other skin lightening product or receiving a medical treatment without also using a sunscreen is a waste of time and money," she adds, so no excuses!
The best products for pigmentation in 2020
Use facial SPF to prevent pigmentation
If you find daily SPF hard to stick with because you don't like the way most of them feel, you probably just haven't found the right formula yet. These two are reliable and lightweight.
SkinCeuticals Advanced Brightening UV Defense SPF50 Moisturiser
RRP: £45
Brilliantly formulated with broad spectrum SPF and tranexamic acid, which inhibits the dark pigment melanin.
Ultrasun Daily Face Fluid SPF50
RRP: £28
An ultra light, invisible fluid that sits nicely under makeup. This is the go-to suncare brand for many beauty editors so it's well worth checking out the rest of the range.
Pick skincare ingredients that target age spots
Now you're protected, go into attack mode. Plenty of ingredients claim to fade pigmentation but there are a few that we really know work. A steady regime combining these ingredients with sun protection should yield real results in three months.
Vitamin C
"Vitamin C has long been established for fading pigmentation and restoring clarity." Says top dermatolagist Dr Murad and mural skincare founder Dr Murad. "It brightens to promote a more even tone while encouraging gentle exfoliation to promote cell turnover to help purge dark damaged cells".
Murad Vita-C Glycolic Brightening Serum
RRP: £72
A clever action-packed serum combining stable Vitamin C with glycolic acid to enhance natural exfoliation.
Alpha-hydroxy acids
"Products that contain AHAs help to exfoliate dead and hyper-pigmented cells to stimulate the production of new cell growth" says top dermatolagist Dr Murad. AHAs include glycolic acid, lactic acid and citric acid; use a couple of times a week for an instant brightening effect.
Beautypie Dr Glycolic Pore Purifying Glow Toner
RRP: £11.46 (Beautypie members) £30 (non-members)
Combines 9.2% glycolic with niacinamide, a versatile ingredient that brightens skin and interrupts melanin production to prevent sun spots forming.
Retinoids
'Retinol, a derivative of vitamin A, is known as an important skincare ingredient because it helps the skin in so many ways,' SaysDr Zainab Al-Mukhtar, cosmetic dental surgeon and facial aesthetic expert.
'Skincare products which include retinols increase the cell turnover of the skin, helping the production of key proteins such as collagen and elastin, amongst other benefits. As a result, retinol improves so many skin complaints, including fine lines, wrinkles, pigmentation
The Ordinary Retinol 0.2% in Squalane
RRP: £4.20
Combines low-dose retinol with nourishing squalene to temper any irritation
What salon treatments help with pigmentation?
'Hyperpigmentation can be treated very easily and quickly in clinic,' says Nilam Holmes, skin specialist and founder of Dermaspa. 'Treatments such as IPL, skin peels and micro-needling are all very effective in reducing hyperpigmentation. I have found I can clear hyperpigmentation by at least 90% within two treatments using theLumeccasystem. Results can be permanent too if the clients protect themselves from future sun damage.
It is more difficult to treat hyperpigmentation in darker skin tones that produce so much more melanin. Because treatments tend to cause heat and inflammation there is a higher risk of increasing hyperpigmentation in these skin types. I tend to use treatments such as skin peels and microneedling treat pigmentation in much darker skin tones.
When it comes to melasma I have found I can temporarily reduce melasma with these clinictreatments but it is more a case of managing and controlling it rather than clearing it'
The best concealers to cover pigmentation
You'll probably never completely eradicate dark spots and improvements take time too. In the meantime, there are plenty of great concealers that will quickly and easily cover pigmentation day to day.
Bobbi Brown Instant Full Cover Concealer
RRP: £24
If all else fails, conceal. This is a classic product for a reason - it was one of the first concealers to offer high coverage without without looking caky and has a perky, light reflecting finish.
E.L.F. 16HR Camo Concealer
RRP: £5
This really lives up to its name and will disguise anything all day long. It has a light sheen so doesn't look heavy and comes in 26 shades and a variety of undertones, which is unusually impressive for concealer.
Giorgio Armani Luminous Silk Concealer
RRP: £34.50
Covers pigmentation, spots and veins with a flexible formula that, goes a very long way and doesn't dry out. Remember with concealer; pat, don't rub.
As woman&home's Senior Beauty Editor, Fiona Mckim has tried more products than she's had hot dinners and nothing makes her happier than raving about a brilliant beauty find on womanandhome.com or her instagram grid (@fionamckim if you like hair dye experiments and cute shih-tzus)

Fiona joined woman&home as Assistant Beauty Editor in 2013, working under legend Jo GB, who taught her everything she needed to know about the industry (clue: learn about ingredients and employ extreme cynicism).
In a previous life, Fiona studied journalism back home in bonnie Scotland and honed her skills as a magazine features writer, with a brief and terrifying stint on the showbiz gossip pages of a tabloid newspaper in between. She's a skincare fanatic who can't resist adding an extra step to her routine if it's all the rage in Japan, loves fragrance, has fun with makeup and never turns down the chance to test a new hair tool. Basically, she loves it all.

When not slathering herself in self tan or squinting at a tiny ingredients list on a moisturiser, you'll probably find Fiona enjoying something to do with food - cooking it, eating it, cajoling her friends into trekking across London to try a hyped pop-up in a dirty car park.