What's it really like to have microneedling? W&H Beauty Editor reveals all
Our skin obsessed Beauty Editor reveals all on microneedling - from what the different methods are, to how it feels to whether it actually works...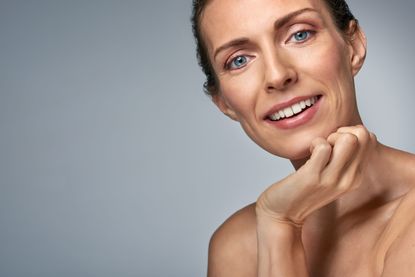 woman&home newsletter
Sign up to our free daily email for the latest royal and entertainment news, interesting opinion, expert advice on styling and beauty trends, and no-nonsense guides to the health and wellness questions you want answered.
Thank you for signing up to Woman & Home. You will receive a verification email shortly.
There was a problem. Please refresh the page and try again.
If you're interested in aesthetic treatments, you may have heard of microneedling.
This skin procedure comes in many guises, from rollers to mechanical microneedling devices but always involves using tiny needles to create superficial injuries in the top layers of the skin and trigger collagen production.
So, why did I decide to try microneedling? As a skin obsessed Beauty Editor I've tried my fair share of facials, from nice but not results-oriented 'pampering' ones to medical-grade peels and my beloved Hydrafacial.
As my fine lines and pores become more pronounced I'm edging towards my injectable years, but not quite ready yet.
Microneedling, with its reassuring intensity yet natural methodology – it reboots what's already in your skin rather than chucking something new in the mix – felt like the right treatment for the right time.
So, I signed myself up for a SkinPen microneedling treatment, and here's what happened...
Microneedling benefits
As previously mentioned, the superficial injuries created in the skin by the tiny needles triggers collagen production.
The upshot of this collagen rush is long term improvements on skin texture, pores, lines, pigmentation and acne scars.
It costs around £300 per session, depending where you go, but one treatment is enough to be effective.
Three can work absolute wonders and, although you have to wait at least a month to see results, they keep on coming for up to a year.
Why I chose a microneedling pen
Of course, there are different methods of microneedling mentioned above - you can use a pen or a roller method - but I opted for the pen.
SkinPen is known as the gold standard of safe, effective microneedling in the industry.
Essentially the device looks as it sounds, a mechanical handheld 'pen' that has 14 tiny needles on the end that repeatedly enter the skin at a depth of 0.25-2.5mm.
If you've ever had a tattoo, think of it as a swish medical version of the gun and you won't be far off.
It was the first ever FDA cleared microneedling device, a fact I found very reassuring, as is SkinPen's use at Chelsea & Westminster hospital for burns scarring.
Microneedling treatment: What happened when I had microneedling on my face
After booking in at DMC Aesthetics in Knightsbridge I was advised to block out two hours of my diary and avoid doing anything aggressive to my face (retinol, waxing, laser) for a fortnight beforehand.
I was met at my appointment by Jane the ultra-knowledgable SkinPen Trainer who whipped off my makeup, slathered me in topical anaesthetic and, as numbness set in, ran through a consultation form.
This is the part of any treatment where I start to wonder what I have let myself in for.
The usual questions about skincare habits and medical history were followed by a standard yet terrifying disclaimer, agreeing to "freely assume responsibility for any risks of complications or injury.' Gulp.
But Jane's calming manner, plus the fact I could no longer feel a single centimetre of my face was enough for me to lie back, close my eyes and prepare to be needled.
How does SkinPen Microneedling feel?
Lets just dive right in and say not 100% comfortable, but hand-on-heart not painful either.
Thanks to that numbing cream I'd describe the feeling as the device swept repeatedly over individual areas as an irritating vibration, ramping up to pesky prickle in the bonier bits like my forehead.
The whole thing took no more than 30 minutes and at some points felt genuinely relaxing.
Obviously, needle depth determines the sensation, and I was mostly at a shallow 0.25mm, raising to 0.5mm on my cheeks.
Jane expertly avoided moles and my eyebrows which had a double whammy no-no of microblading and having been threaded the week before – proving the importance of a thorough consultation and experienced practitioner.
The treatment finished with some 'stamping' aka extra needling on my main concern, gaping pores around my nose, after which I felt the heat rising in my skin.
Afterwards, soothing my hot face with cooling pads, I was given detailed post-procedure instructions to avoid the sun, exercise, makeup and all skincare apart from the healing products in a little takeaway box.
How did my skin look?
Straight afterwards; terrifying. As the object is to lightly injure the skin to simulate a healing response, I unsurprisingly looked injured.
My skin is of the pale, reactive variety anyway and now I was scarlet and blotchy, with some unattractive pale rings around my eyes. I sent a picture to a colleague who suggested it looked like I had been sunburned while skiing, which paints the picture pretty well.
However, I had expected this effect and knew that it would wear off in anything between a few hours and a few days.
My skin felt a bit tight and dry over the next day which I combatted by slathering on the provided healing cream and after the advised 24 hours I could use my own quenching skin serums and creams.
Within two days normal service resumed, after which it was a waiting game for the smoothing and plumping effects to kick in.
Microneedling results: Was it worth it?
Given that the benefits can keep stacking up for a year and considering the minimal time and discomfort involved, I am impressed.
The first results of improved cell turnover were due at 30 days, so I spent a fair bit time studying my pores that day, coming to the conclusion that incremental skin improvements are hard to spot on yourself.
However, two to three months post treatment is when all that new collagen floods to the surface - and this is when things really kicked into gear.
My skin certainly felt plumped and smooth and I could see a small but distinct improvement in the pocky-porous texture of the skin on the sides of my nose. Plus my mild rosacea-related flushing seemed to have subdued.
Every effect was tangible yet subtle, more of an all-round improvement than a major injectable-style augmentation. Which is what most of us really want isn't it?
There's no denying £300 a pop is a fair bit of cash to part with, but compared to similarly priced treatments with only fleeting results this feels like a far more solid investment in the future of my face.
So much so that I sit here writing this with a red and tight-feeling skin once again. Yes reader, I had treatment #2. Watch this space for more microneedling related dispatches coming soon.
SkinPen Microneedling, around £300 at DMC Aesthetics, dmcaesthetics.com, or visit skinpenuk.com to find a local provider.
Sign up to our free daily email for the latest royal and entertainment news, interesting opinion, expert advice on styling and beauty trends, and no-nonsense guides to the health and wellness questions you want answered.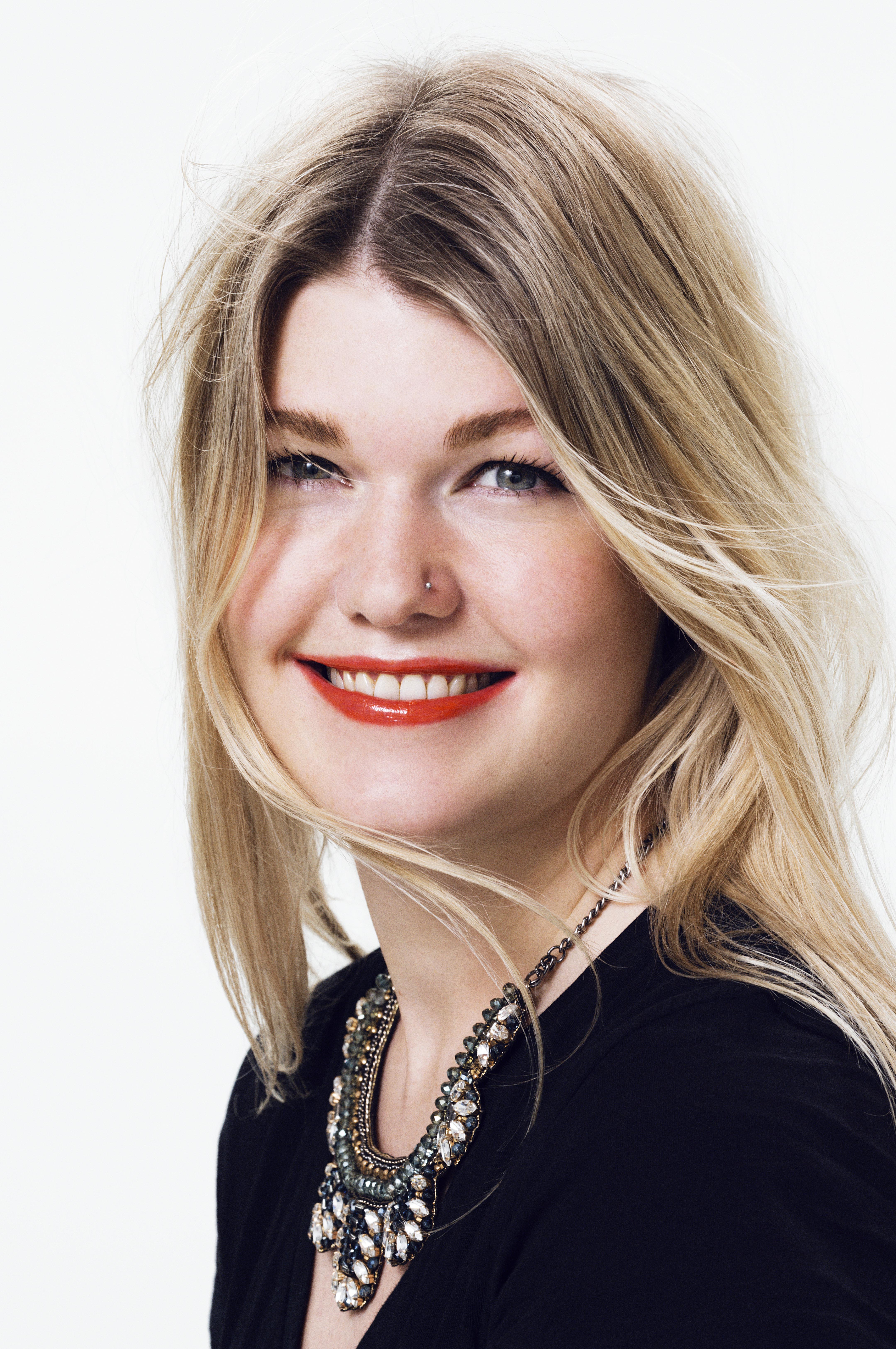 Beauty Editor, womanandhome.com
As woman&home's Beauty Channel Editor, Fiona Mckim has tried more products than she's had hot dinners and nothing makes her happier than raving about brilliant finds on womanandhome.com or her instagram grid (@fionamckim if you like hair experiments and cute shih-tzus). Fiona joined woman&home as Assistant Beauty Editor in 2013 under industry legend Jo GB, who taught her everything she needed to know (learn about ingredients and employ extreme cynicism). She has since covered every corner of the industry, from interviewing dermatologists and celebrities to reporting backstage at Fashion Week and judging the w&h Beauty Awards.