How often should you use retinol? Our expert guide
Wondering how often should you use retinol? Two skin experts clear the fog on this powerful skincare ingredient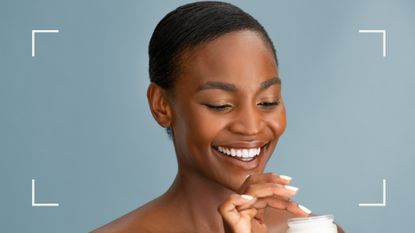 (Image credit: Getty Images)
Asking how often should you use retinol is a must if you're planning to try it. Some products, like the humble moisturizer, can be slathered onto your skin with few (if any) concerns. Other punchy active ingredients, like retinol, require proceeding with a bit more caution.
Retinol is a form of vitamin A that has long been used in skincare. It speeds up cell turnover and can improve the appearance of fine lines and wrinkles, blemishes, and uneven skin tone. It's seen a huge surge in popularity in recent years as more people wise up to its benefits, and now anybody with a vague interest in skincare wants to try the best retinol creams and serums – which we're guessing is why you're here.
Because of its potential for irritation, it's important to do your homework to ensure you know how to use retinol in the right way, and introduce it gradually if you're a complete newbie (though it can't be used if you're pregnant or breastfeeding). We asked the industry's leading experts to break down how often you should use retinol to get the best results."
How often should you use retinol?
"Start low and slow," says aesthetician Dija Ayodele (opens in new tab), skincare expert and founder of West Room Aesthetics (opens in new tab) and the Black Skin Directory (opens in new tab). "This means using a gentle formulation with a pea-sized amount in the evening. Start with twice a week on non-consecutive days, so your skin can have a rest in between, with a hydrating moisturizer on the nights you do not use your retinoid. This will mitigate any irritation in the form of dryness, sensitivity and redness – or skin flushing in Black skin (areas of darkening or grey patches)."
If you experience no irritation, you're good to increase this a little. "Increase after two weeks to every other night, and after another two weeks to every night, if your skin can tolerate it," says aesthetic doctor Dr. Sophie Shotter (opens in new tab), founder and medical director at Illuminate Skin & Welless Clinics (opens in new tab). "An oiler or more resilient skin will often be able to increase this frequency more quickly, whereas a sensitive or rosacea-prone skin may need to go more slowly."
The key is taking it slow – you can't rush the results. Going too fast too soon won't get you quicker results and is a recipe for irritation, as your skin won't have time to adjust. And how often should you use retinol if you do react? You can increase your retinol use even more gradually if you feel your skin needs this slower approach. Dija recommends "increasing by one night every three weeks for your skin to acclimatize and get used to the retinoid. Try not to include too many new active ingredients at once as that can also sensitize your skin," she adds.
Should I use retinol every day?
Wondering how often should you use retinol once you're through the building-up phase? Using retinol every day is achievable, but this will depend on how well your skin tolerates it over those introductory weeks. "Some skins will never be able to use retinol more than once or twice a week without excessive side effects," Dr. Shotter says. Essentially, listen to your skin and it'll give you the answer.
What you do need to use every single day, regardless of how frequently you apply your retinol, is one of the best facial sunscreens. "Retinoids can make your skin more sensitive, so protect it from the irritating UV rays by using a broad-spectrum sunscreen that has an SPF30 or higher," Dija stresses. "And again, be mindful of introducing other highly active ingredients, like exfoliating acids, at the same time, especially if you've not used them before as this can increase the risk of irritation."
What happens if you use too much retinol?
As we've already mentioned, retinol is a powerful ingredient and not to be messed with. "If you overuse retinol – this could be in quantity used, frequency or strength of product – then the skin barrier can become compromised and your skin becomes inflamed," says Dr Shotter. "This manifests as redness, dryness, and skin flaking. Sun sensitivity is also a side effect, which can become more extreme through over-use."
"You can experience retinization if you use too much retinoid too often, especially jumping straight to a higher strength," Dija concurs. "This will feel like dry and sensitive skin, and sometimes even breakouts. You may get some flaking and redness, or skin flushing in Black skin. When this happens, ease off and skip a few nights to apply just moisturizer in order to rebuild your skin barrier."
At what age should you start retinol?
Certainly, no younger than your 20s, and many users begin long after this. The good news is that it's never too late to start incorporating retinol into your skincare routine. "I have many patients who don't start investing in skincare until they are a little older," says Dr Shotter. "It's all about expectation management. If we incorporate retinol in our twenties or thirties when our collagen levels are higher, it helps preserve higher collagen levels as well as correct any early signs of aging."
She continues: "However, when using it when more signs of aging are present, you will get good improvements in the skin but you cannot expect it to rewind the clock to take your skin back to where it was before any skin aging began."
Should you moisturize after retinol?
Applying one of the best face moisturizers after retinol helps to combat the associated dryness. "If your skin needs more moisture, then aim to wait at least 20 minutes after retinol application to allow the product to fully absorb," says Dr. Shotter. "Using a barrier-supporting moisturizer in this way can definitely help decrease any irritation from retinol and preserve barrier integrity."
"If you feel your skin is dry or tight after using a retinoid, apply a hydrating layer of moisturiser over the top," says Dija. "If you feel your skin doesn't need it, then this can be skipped. Always listen to your skin."
The best retinol products to try now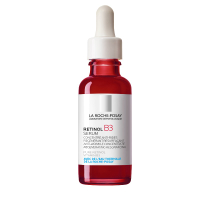 (opens in new tab)
La Roche-Posay Retinol B3 Serum | RRP: $41.99/£40
A gentle every-level retinol serum that combines the benefits of niacinamide (opens in new tab) from research-backed cult skincare brand La Roche-Posay.
Lucy is a UK-based beauty journalist who has written for the likes of Marie Claire, Cosmopolitan, OK!, Women's Health and more, as well as contributing to woman&home. Her work covers everything from expert skin and haircare tips to the latest product launches and the show-stopping beauty looks spotted backstage at London Fashion Week. During her career she's interviewed some seriously famous faces, from Little Mix to Drag Race royalty The Vivienne, as well as chatting to the industry's leading hairdressers, dermatologists and make-up artists.