What is kojic acid and how can it make me look younger?
Move over glycolic...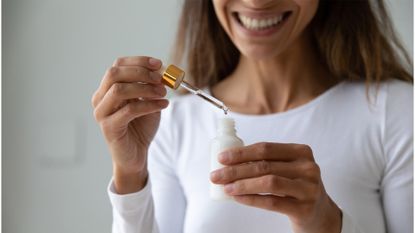 (Image credit: fizkes/Getty Images)
There always tends to be a lot of fanfare around acids: glycol for wrinkles and salicylic for purging pores. But kojic acid tends to fly under the radar, despite its proven prowess at lightening pigmentation (opens in new tab).
What is kojic acid and what are the benefits for skin?
Kojic acid is derived from mushrooms and is also a byproduct of the fermentation process for foods like rice wine. It works by inhibiting an enzyme known as tyrosinase that causes the excess production of melanin in the skin.
"Kojic acid basically disrupts the pigment pathway," explains dermatologist Dr Anjali Mahto. "In doing so, it helps to fade any existing pigmentation on the skin - caused by sun damage, melasma or scarring from a long-gone spot - as well as prevent future discolouration."
This makes it a robust option for those who either want to avoid, or can't tolerate, hydroquinone, a prescription-only skin-bleaching ingredient.
More on woman&home.com:
Best mascara (opens in new tab): lengthen, define, and volumize your lashes with our favorite formulas
Best eye cream (opens in new tab): our favorite formulas for every skin type
Best foundation (opens in new tab): our favorite formulas for all skin types
How to use kojic acid
Kojic acid is most often found in serums such as Skinceuticals Discoloration Defense and the La Roche Posay Glycolic B5 10% Pure Glycolic Acid Serum. And while generally well-tolerated you may want to ease more sensitive skin into using it.
So start slow -perhaps once or twice a week and always use sunscreen during the day as kojic acid can make skin more sun sensitive.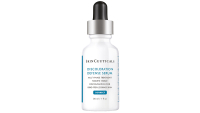 (opens in new tab)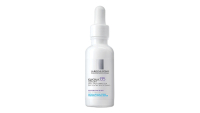 (opens in new tab)
Fiona Embleton is a beauty writer who is now Acting Beauty Editor at Stylist. She is obsessed with Isabel Marant and cats.