Best cleansers: our favorite face washes of all time, for all skin types
Our list of best cleansers delivers everything from a satisfyingly thorough wash to undeniably supple, glowy skin post-rinse
Included in this guide:
1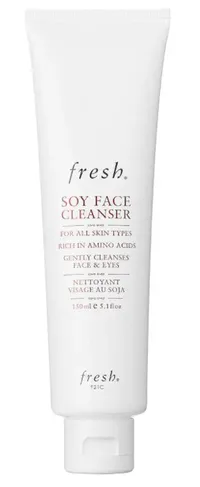 Fresh
Soy Face Cleanser
2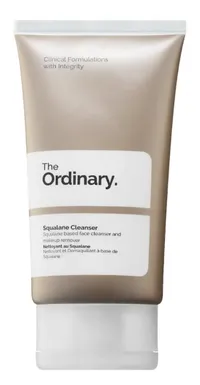 The
Ordinary Squalane Cleanser
3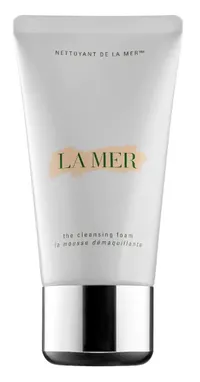 La
Mer The Cleansing Foam
4

La
Roche-Posay Toleriane Hydrating Gentle Cleanser
5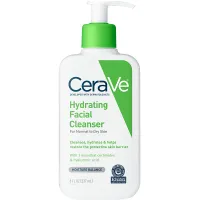 CeraVe
Hydrating Facial Cleanser
6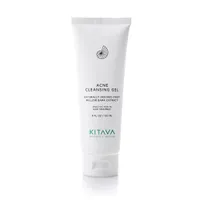 KitavaMD
Acne Cleansing Gel
7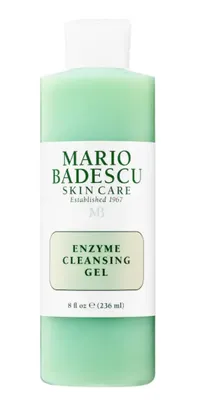 Mario
Badescu Enzyme Cleansing Gel
8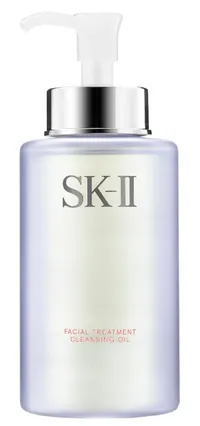 SK-II
Facial Treatment Cleansing Oil
9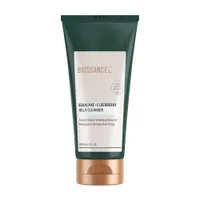 Biossance
Squalane & Elderberry Jelly Cleanser
10

Derma-E
Skin De-Stress Calming CBD Cleanser
11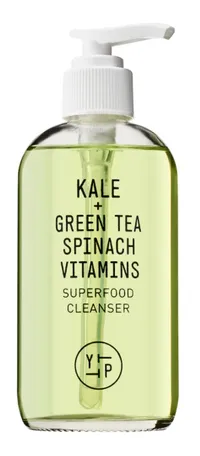 Youth
To The People Superfood Cleanser
12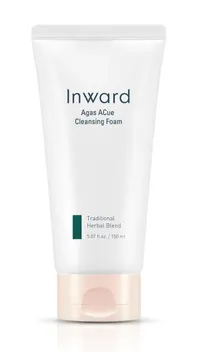 Inward
Agas ACue Cleansing Foam
13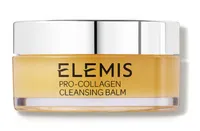 Elemis
Pro-Collagen Cleansing Balm
14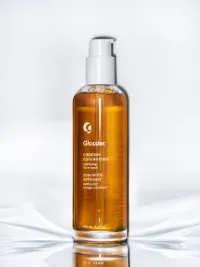 Glossier
Cleanser Concentrate
15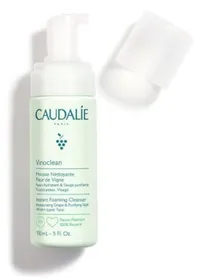 Caudalie
Vinoclean Instant Foaming Cleanser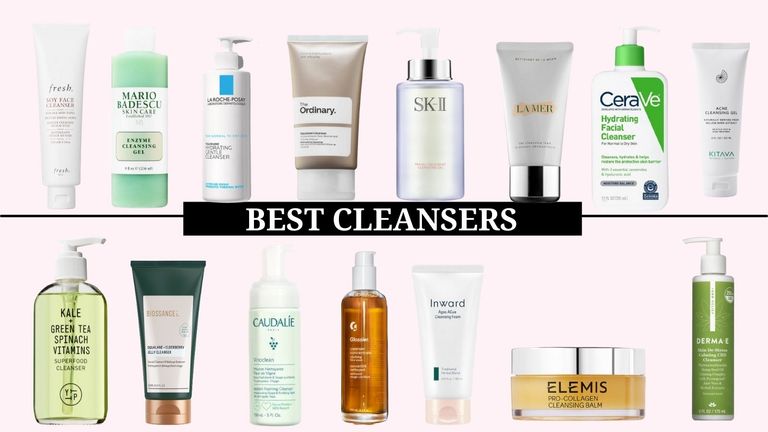 (Image credit: Future)
By Eunice Lucero-Lee published
Is there anything more fundamental than having the best cleanser for your skin type on hand? Cleansing is the cornerstone of any hygiene regimen, and although not necessarily the most exciting step—particularly on those late, late nights, when removing makeup before bed just seems like such a chore—it's arguably one of the most necessary.
Not only does a clean slate ensure your skin is free of pore-clogging, blemish-causing impurities, but it also primes skin to efficiently absorb the benefits of the rest of your skincare routine. Whether you're a fan of tried-and-tested drugstore faves, are open to the latest indie or boutique offerings, or are all about top-tier luxury classics, a facial cleanser is a basic essential that makes up the first step in most of our regimens. That said, it can also be highly bespoke—from your skin type to texture and even fragrance preference, a lot of factors can actually come into play when deciding on the best cleanser for you.
How to choose the best cleansers for your skin type
We've all been cautioned against going to bed with makeup. How important is a fresh canvas before bed, exactly? Board certified dermatologists and KitavaMD creators Dr. Paru Chaudhari and Dr. Justin Gordon offer a few tips on shopping for the best cleansers for your skin, plus giving some insight into how to wash your face for your skin type:
Normal/Balanced: As a general standard, balanced skin types can enjoy using a formula of their choosing, provided they adhere to the dermatologist-recommended twice-daily cleansing regimen: once in the morning and once in the evening, before bedtime. The gentler the better, and leave more robust face exfoliants or scrubs to once a week, at most.
Dry: "Cleansing dry skin types requires patience and moderation," cautions Dr. Chaudhari. "As tempting as it is to scrub away dry, flaky skin, most of the time, over-cleansing and exfoliating will simply make skin worse. For those with dry skin, use a small, pea-sized amount of a gentle, creamy, or hydrating cleanser. It's best to dispense in your hand and lather prior to using on your face and try to limit the duration of contact time on the face to less than 1 minute. Additionally, make sure to use lukewarm water to rinse, as hot water can strip away natural oils and worsen dryness. Applying a facial moisturizer after gently patting your face dry can also be helpful."
Oily: "If your skin runs oily, look for a cleanser that helps remove oil, but doesn't completely dry out your face," Dr. Chauhari advises. "Gel cleansers and foaming cleansers tend to be best. Not all people with oily skin struggle with acne; however many products that are designed for acne-prone skin are also appropriate for oily skin types. Look for mild exfoliating acids such as the beta-hydroxy acid (BHA), salicylic acid, or alpha hydroxy acids (AHAs) such as lactic acid or glycolic acid. Regardless of oil production, it is still best to avoid hot water as this can be irritating and drying. For those with oily skin, use approximately a dime or nickel-sized amount of gel cleanser or 1-2 pumps of foam cleanser. In either case, it's best to dispense to your hand and lather prior to using on the face. Lastly, if your skin runs very oily, consider adding in a gentle exfoliating product a few times a week. One example is an AHA/BHA exfoliating wipe. Keeping some around to use on-the-go, such as after a hard workout at the gym, can be beneficial."
Acne-Prone: Dr. Gordon says, "Most people with acne-prone skin have excess oil production, but not all. Look for a gel or foaming cleanser that contains active acne-fighting ingredients. There are two active ingredients that are most readily available over-the-counter: The beta-hydroxy acid (BHA) salicylic acid opens up pores and exfoliates, and is a great choice for those with mild to moderate acne or occasional breakouts. Benzoyl peroxide is another common active ingredient, which is slightly stronger. Be careful when using benzoyl peroxide, as it can bleach towels and clothing if not completely rinsed off. For those that also use leave-on acne treatments, such as creams or lotions, it may be best to use more of a mild acne cleanser, since acne treatment creams tend to be stronger than wash-off cleansers."
Combination: "Combination skin can lead to a lot of frustration," Dr. Gordon says, but reassures that the quest for balance is within reach. "It is challenging to find the perfect cleanser that manages both dry and oily skin at the same time. It is best to use a mild gel or foam cleanser and vary the amount of time the cleanser remains on your face. Leave the cleanser on the oily parts of the face, such as the T-zone, a.k.a. the forehead, nose, and chin areas, for a longer duration of time compared to the dryer areas. For those that struggle with excess oil production in the T-zone, consider the additional use of an AHA or BHA cleanser directly to these areas, or alternatively, the targeted use of a gentle exfoliating wipe or scrub a few times a week."
Sensitive: "Dry skin and sensitive skin share similarities," says Dr. Chaudhari. "Over-cleansing and exfoliating can cause irritation and worsen redness in both sensitive and dry skin types. Look for a gentle cleanser that is free of harsh chemicals and irritants. It is best to avoid products with a million ingredients, including those with synthetic fragrances or those that can contain parabens, propylene glycol, or sodium lauryl sulfate (SLS), to name a few. For those that run sensitive, consider cleansing a small test area first with a tiny amount for a few days in a row, prior to jumping in full-steam ahead. One approach is to apply 2-3 times a week for a few weeks, and then increase to daily or twice daily as your skin allows."
The best cleansers to buy right now, as chosen by our beauty experts
1. Fresh Soy Face Cleanser
Best all-around cleanser for most skin types
Specifications
RRP: $15/£11
Type: Gel foaming cleanser
Texture: Lightweight gel
Target issues: Dryness, dull skin, uneven texture
Ingredient callouts: Soy proteins, rosewater, cucumber extract
Fragranced: Yes
Reasons to buy
+Formula is close to skin's natural pH+Great for all skin types, except super sensitive skin+Gentle formulation but with a satisfying lather+Vegan; paraben-, gluten, and cruelty-free
Reasons to avoid
-Not formulated for very sensitive skin-Scented
One of our beauty editors had brought along a sample of this cult fave cleanser on a beach trip and came home with a better-looking complexion than when she left—yes, even after six days of exposure to the summer elements. And although we were determined to come to our verdict as objectively as possible, it seems like we can't help but side with the masses: With over 236,000 likes and upwards of 8,000 ratings on Sephora alone, we wholeheartedly have to agree with the well-deserved hype. Fresh Soy Face Cleanser deftly straddles that line between "thoroughly clarifying" and "perfectly soothing," which is actually a pretty difficult sweet spot to come by.
It's a straightforward, unassuming face wash that's actually quite reasonably priced for a boutique offering. More than nailing this Goldilocks achievement, however, is how our skin felt after continued use: softer, more supple, and best yet, no inflammation or over-stripped "itchies."
It's formulated with a pH that's close to skin's natural levels, which means it's as gentle as you can get without being specifically formulated for sensitive skin (versus the sensitive skin pick we have further down our list). That said, we were blown away by how non-reactive our (sun-damaged, beach-exposed) skin was with daily use of this cleanser; we attribute it to the cucumber water in the formulation, which is known to have soothing properties—and is, we assume, also the source of the cleanser's super light and refreshing scent, which was faint enough not to be a deal breaker by any means. The gel formulation also gave a satisfyingly clean rinse.
Other notables are, of course, the hero ingredient of the cleanser: soy proteins are chock-full of beneficial amino acids that help with hydration and balance, plus rosewater also helps calm and tone skin, even while you're still at the face washing step. All in all a wonderful option for those looking for a simple yet super effective facial cleanser that pretty much does it all, while also boasting of a more elevated look and feel.
2. The Ordinary Squalane Cleanser
Best budget cleanser
Specifications
RRP: $7.90/£6
Type: Balm-to-oil
Texture: Lightweight balm
Target issues: Dryness, enlarged pores
Ingredient callouts: Squalane, lipophilic esters
Fragranced: No
Reasons to buy
+Ethical plant-derived squalane+Great for most skin types+Budget-friendly+Vegan; paraben-, formaldehyde-, phthalate-, sulfate-, gluten-, and cruelty-free+Unscented
If you're still not on #TeamSqualane, we beg you to reconsider. This efficiently-formulated cleanser has hardworking anti-ager squalane from plant-derived sources (versus shark liver) as its star ingredient, which, in and of itself, does its part to moisturize, soften, and smoothen skin, while helping control excess oil. It's no surprise that most skin types, except probably the most reactive of skin types, fare well with this economic buy, which boasts of a not-too-shabby 85,000 likes on Sephora.
The formula itself is quite innovative for a "drugstore" option, and it first comes out as a balmy gel that turns into oil once applied (no eco-questionable microbeads in sight either!). The rinse is silky and satisfying, and predictably leaves no stripped feeling given it's also formulated to clarify pores of impurities. Those who like a particularly streamlined face washing routine will also appreciate that oil-based makeup goes off really well with this cleanser, as it did with our reviewer's own proclivity with CC creams and compact cushions. Not only can this get rid of the need for an outside makeup remover, but also renders the tube super handy for travel or gym locker situations, where multitaskers are a must.
The sleek, gender-neutral packaging and unscented formula also give The Ordinary Squalane Cleanser a much-appreciated universal appeal for the shared bathroom. At less than $8 a pop, this is one we're seeing gain household-name status.
3. La Mer The Cleansing Foam
Best luxury cleanser
Specifications
RRP: $80/£75
Type: Foaming cream
Texture: Lightweight mousse
Target issues: Dryness, enlarged pores, fine lines and wrinkles
Ingredient callouts: Trademarked Miracle Broth, Deconstructed Waters, tourmaline
Fragranced: Yes
Reasons to buy
+Lightly foaming+Fermented ingredients+Premium skincare blend+Brightening effect+Paraben-, sulfate-, formaldehyde-, phthalate-, and gluten-free
Reasons to avoid
-Pricey-Scented
Let's start with the obvious: This is a splurge… a big one. Either you have upwards of $80 to spend on a face wash, or you don't. If you do, here's why this is an interesting product to invest in. La Mer's Miracle Broth—a proprietary blend of sea algae (kelp, to be exact), vitamins, wheat germ, alfalfa, citrus oil, eucalyptus, and other vitamins and minerals—is the fermented, anti-inflammatory, anti-aging blend in all La Mer skincare, and this cleanser is no exception (NB: If you need a refresher on the wonders of fermented ingredients, it's also the secret behind Korean skincare).
That said, why the fuss? Well, a little of this celebrity-fave facial cleanser goes a long way. Fans of this premium pick (16,000 on Sephora alone, to be exact) are big on the cleanser's gentle yet luxurious foaming lather that activates with a small amount of water despite being free of sulfates like SLS and SLES, known foaming agents. If you're all about that fun, satisfyingly tactile frothy rinse alone, this one delivers. It's also a wonderfully light wash, once applied.
Apart from the Miracle Broth, La Mer The Cleansing Foam also has trademarked Deconstructed Waters that are said to remineralize delicate and aging skin and help keep the skin barrier intact. Those with combination skin and oily skin types, in particular, love the deep-clean it gives pores yet with the refreshed yet supple afterfeel, and it does leave a noticeable brightness post-rinse across the board.
Some say it can skew a bit drying on drier skin types, and overall it can be just one of those purchases that makes sense if you're already a fan of their other products. But as far as elite skincare goes, there's certainly a lot of science behind what makes their fermented blend worth it, namely being up there in terms of cell renewal particularly for more mature skin types or those concerned with premature aging. Another thing we love? The brand supports ocean conservation efforts, which can be a good way to stave off any guilt over spending a sizable sum on a wash-off product. Balance!
4. La Roche-Posay Toleriane Hydrating Gentle Cleanser
Best cleanser for sensitive skin
Specifications
RRP: $14.99/£11
Type: Low-foaming milk
Texture: Lightweight milky cream
Target issues: Dryness, sensitive skin, skin barrier improvement
Ingredient callouts: La Roche-Posay Prebiotic Thermal Water, niacinamide, ceramide-3, glycerin
Fragranced: No
Reasons to buy
+Suitable for both dry and/or sensitive skin+Accepted by National Eczema Foundation +Dermatologist-tested+Paraben-, fragrance-, and oil-free+Reasonably priced
Reasons to avoid
-Doesn't froth-Not the best at makeup removal
The great thing about the popular La Roche-Posay Toleriane Cleanser is also what some would say is the worst about it: It's a fragrance-free, low-lathering, safe and gentle cleanser formulated for both dry skin and sensitive skin types, full stop. For super reactive skin, this soap-free face wash is a godsend: No redness, tightness, or itchiness was reported with use, and the milky consistency definitely offered a smoother, more moisturized feel especially upon application.
The brand's renowned Prebiotic Thermal Water delivers hydration and skin barrier protection, and gives Toleriane an edge over your regular ceramide-laden dermatologist pick. That said, it might be a bit too basic of a face wash for those in the market for something with more bells and whistles; otherwise, this is arguably as chic (and reliable!) as a sensitive skin cleanser can get.
Our main gripe is that it doesn't remove makeup that effectively (filed under: better than nothing); we'd probably still outsource with a micellar water for more stubborn clumps of waterproof mascara or matte lipstick. All in all though, this customer favorite—and National Eczema Foundation-approved—facial cleanser deserves all of the buzz.
5. CeraVe Hydrating Facial Cleanser
Best cleanser for dry skin
Specifications
RRP: $14.99/£11
Type: Low-foaming cream
Texture: Milky cream
Target issues: Dryness, skin barrier improvement
Ingredient callouts: Hyaluronic acid, ceramides
Fragranced: No
Reasons to buy
+Reliable ceramide-infused cleanser for skin barrier issues+Formulated for both dry and sensitive skin types+Hyaluronic acid moisturizes and smoothens+Non-comedogenic, fragrance-free+Accepted by National Eczema Foundation+Reasonably priced
Reasons to avoid
-Doesn't froth-Not the best at makeup removal
Speaking of gentle, it can't get any more buzzworthy—or downright trustworthy—than CeraVe Hydrating Facial Cleanser. Top of mind for most, if not all, dermatologists when it comes to non-irritating face washes, this ceramide-infused formula does its due diligence in making sure dry skin is properly clarified of impurities yet hydrated at the same time, while also ensuring that delicate facial skin barrier is preserved and even strengthened. Needless to say, our editor didn't experience any tightness or over-stripped feeling (but no exciting froth either, sniff).
CeraVe's non-lathering formula comes as no surprise to most, and we're all willing to forgive the albeit not-as-glamorous look and feel upon application for the reliably gentle and consistent results we get from this winner. We love how it's the recommended formula to reach for when on acne medication or a similarly potent skincare regimen, as its skin-similar pH (5.5) ensures nearly zero reaction when applied. It also doesn't sleep on the pore-clogging front either: The non-comedogenic formula means it's also ideal for those worried about flare-ups. Similar to Toleriane, though, we wouldn't place it first in terms of makeup removal, but it's certainly a no-brainer when it comes to this dry skin category.
KitavaMD Acne Cleansing Gel
Best cleanser for acne-prone skin
Specifications
RRP: $24/£17
Type: Foaming gel
Texture: Transparent gel
Target issues: Acne, oiliness
Ingredient callouts: Willow bark extract (salicylic acid), tea tree oil, vitamin C
Fragranced: None added
Reasons to buy
+Lathers well, yet no dry or stripped feel+1% salicylic acid is gentle enough for most skin types to tolerate+Dermatologist-developed+Vegan; cruelty-free+Paraben-, sulfate-, phthalate-, petrochemical-, triclosan-, and synthetic fragrance-free+Natural tea tree scent
Reasons to avoid
-Tea tree scent might not be appealing to some
Come for the salicylic acid, stay for the tea tree oil! This doctor-created, plant-based formula uses a mild (1%) level of salicylic acid to treat and prevent breakouts—rather genius, as it does away with the risk of the formula being too harsh and ultimately, counterproductive for blemished, inflamed skin. This SA is naturally derived from willow bark extract, which does everything from mildly chemically exfoliate and unclog pores to fight existing acne to even reducing blackheads and whiteheads.
Our beauty editor used it on the usual breakout days of her cycle, and it helped stave off any potential flare-ups with the invaluable help of tea tree oil, a known antifungal and antibacterial agent. The addition of vitamin C is a great bonus for an acne product as well, as it helps lighten existing dark spots and offers up some radiance and brightness, something not usually on the forefront of priorities in an acne wash. We also used the gel semi-off label on our back and shoulder area to prevent and treat mild "backne," and were pleasantly surprised with the non-stripped and less bumpy texture we felt over the course of a few days' use. (Full disclosure: It can take around 6 to 8 weeks for full effects and results.)
Our only complaint is that the gel was a bit hard to squeeze out due to being of a thicker formulation than others, but once on hand it applied lightly and smoothly onto skin.
We're also completely appreciative of the fact that KitavaMD Acne Cleansing Gel uses a BHA, or beta hydroxy acid, rather than a physical scrub to exfoliate, thereby reducing the risk of irritation (or worse, bacteria spread) on already-vulnerable skin. Other reviewers report no tightness or sting either despite daily use, which is certainly a plus with any treatment-forward facial wash.
7. Mario Badescu Enzyme Cleansing Gel
Best cleanser for oily skin
Specifications
RRP: $14/£10
Type: Non-foaming gel
Texture: Lightweight gel
Target issues: Excess oil, dullness, uneven texture
Ingredient callouts: Papaya extract, grapefruit extract
Fragranced: Yes
Reasons to buy
+Light and refreshed feeling on both application and rinse+Great for all skin types, except very sensitive skin+Vegan; oil- and cruelty-free+Reasonably priced
Reasons to avoid
-Doesn't lather-Not formulated for very sensitive skin-Scented
Skincare giant Mario Badescu's best-selling Enzyme Cleansing Gel consists of fruit extracts to brighten, lightly exfoliate, and clarify skin of imperfections. This lightweight cleanser surprises with its integrity: The refreshing gel formula doesn't compromise when it comes to results or effectiveness. Skin is left clean and feeling toned and balanced, and the delicately bright herbal scent is also something we looked forward to upon application.
That said, this is a non-lathering cleanser, so you won't enjoy any satisfying froth or rinse off any dramatic bubbles with this mint-colored gel. It's also formulated as being good for all skin types, but we surmise that oily skin types that are relatively unproblematic acne-wise will enjoy its light-wearing, oil-free formulation the most. We'll also tread a bit carefully if your skin is more on the sensitive side, as it is a cleanser with mild AHAs and fruit enzymes whose job is to lightly exfoliate, and thus might cause a reaction. Overall, this is a classic worth its stripes by a classic in the industry (the brand's been around since the Sixties!). Bonus: They also have a sweet sample program, so we suggest loading up on travel-friendly little ones upon purchase too.
8. SK-II Facial Treatment Cleansing Oil
Best cleansing oil
Specifications
RRP: $70/£50
Type: Cleansing oil
Texture: Lightweight oil
Target issues: Dullness, dryness, uneven texture
Ingredient callouts: Pitera (yeast extract), wild rose extract, apple seed extract
Fragranced: None added
Reasons to buy
+Not greasy+Excellent at makeup removal, even on waterproof mascara+Pleasant emulsified feel, skin feels hydrated+Has famous anti-aging Pitera essence+Sulfate-, fragrance-, and colorant-free+Not tested on animals
Reasons to avoid
-Contains mineral oil-Pricey
Fans of the double cleanse routine might be familiar with the use of a cleansing oil prior to a foaming wash, but for those not in the know, a quick primer: Popularized in Asia, specifically with Japanese skincare, this facial cleanser format was used to remove oil-based makeup and sunscreen before going in with an actual foaming face wash. Premium Japanese brand SK-II is no stranger to the cleansing oil formulation, offering up this clear, silky, yet non-greasy formula that boasts of the same award-winning anti-aging Pitera essence that put SK-II on the map.
SK-II Facial Treatment Cleansing Oil starts off as a lightweight oil that is used directly on the face to remove makeup, sunscreen, and pollution grime. The formula quickly transforms into a light, small lather upon being emulsified with water to help wash it all off. Unlike other cleansing oils we've tried, this actually gives a convincing rinse in just a few splashes, and doesn't leave a slippery afterfeel—on the contrary, skin is left clean, smooth, impressively makeup-free (granted, we put in a few more seconds on lashes and brows), and with a noticeable brightness and surprisingly hydrated (yet non-greasy) feeling. And although touted as being fragrance-free, we did notice a light soapy scent upon application most probably brought on by the rose extract.
Pitera ferment believers will love this natural extension to the SK-II portfolio, and may even favor its less-reactive effects than the pure essence. It also claims to be good for all skin types—yes, even for sensitive, but as always, proceed with caution with fermented products—and those on the oilier side will still enjoy how thoroughly it clarifies pores. If you've got $70 to spend (don't worry, the pump bottle is a hefty 8.4oz), this is a game changer.
9. Biossance Squalane & Elderberry Jelly Cleanser
Best anti-aging cleanser
Specifications
RRP: $28/£20
Type: Gel-to-milk
Texture: Lightweight, transparent gel
Target issues: Dullness, dryness, rough texture, clogged pores
Ingredient callouts: Squalane, elderberry extract, prebiotic complex
Fragranced: No
Reasons to buy
+Ethical plant-derived squalane+Good for all skin types, even sensitive skin+Great at removing makeup+Innovative gel-to-liquid texture, satisfying rinse+Ophthalmologist-tested+Non-toxic; paraben-, PEG-, synthetic fragrance-, and cruelty-free+EWG Verified
Reasons to avoid
-Gel is a bit runny, slightly pools on cap-Not formulated for very sensitive skin
This breakout facial cleanser was an editorial darling upon first release, and we certainly see why (and no, not just 'cause it's fuchsia pink—although that was a fun surprise). Apart from the fact that it contains the obviously way more ethical and shelf-stable squalane from sugarcane (and not squalene-with-an-E, from, sniff, shark liver), the unique jelly-to-oil-to-milk formula perhaps allows it to be an efficient multitasker, as it's a really effective makeup remover, first and foremost. Water contact lends it a slightly runnier consistency of milk, which means it does not foam, yet magically leaves the face feeling thoroughly cleansed, softened, and… healthier? We have no way of pinpointing how, exactly, except for the fact that we felt no stripped feeling post-rinse, and that our skin seemed more radiant and balanced, without any tight areas or greasy spots you'd expect from an oil.
We're attributing this sublime "just-right" cleansed feeling to the three-part blend of antioxidant-rich elderberry extract that does amazing in the free radical fight, squalane for optimal microhydration, and a prebiotic complex that respects skin's own flora. The latter probably explains the elegant rinse-off of this cleanser that definitely primes your skin barrier and leaves you with a visibly brighter countenance. Our one and only pouty moment was when the formula got a bit runny and spilled slightly into the tube cap, but this is because we're pedants who don't want to see pretty pink gel go to waste. Overall, a must-try, if not a resounding must-buy.
10. Derma-E Skin De-Stress Calming CBD Cleanser
Best CBD facial cleanser
Specifications
RRP: $14.95/£11
Type: Cream-to-milk
Text: Lightweight milk
Target issues: Redness, sensitivity, tired or stressed skin
Ingredient callouts: Phytocannabinoids (CBD), hemp seed oil, pycnogenol, aloe vera, vitamins A, C, and E
Fragranced: No
Reasons to buy
+Broad spectrum 250mg CBD calms and soothes inflammation, including acute itchiness+Formulated for sensitive and stressed-out skin+Dermatologist-recommended+Vegan; sulfate-, gluten-, soy-, fragrance-, and cruelty-free; wind energy-certified+Reasonably priced
Reasons to avoid
-May need licensed professional opinion for use on those pregnant or breastfeeding, or on those below 18 years old
Loyalists of the many benefits of CBD will be pleasantly surprised at the gentle yet soothing effects of Derma-E Skin De-Stress Calming CBD Cleanser. Unassuming and loaded with plant-derived extracts, including a broad spectrum, one-two punch of phytocannabinoids and hemp oil extract, this milky, non-lathering cleanser gently removes impurities while conditioning the skin and calming down inflammation. We actually reached for this cleanser in between bouts of over exfoliation (an occupational hazard experienced while testing exfoliants—but that's literally another story), and it mirrored the effects of our trusty CeraVe and Cetaphil both in toning down redness and preventing further irritation.
Those still on the fence about hemp products can rest assured that this cleanser has absolutely no psychoactive effects and is, in fact, dermatologist recommended for its anti-inflammatory benefits—putting a lot of our anxieties about it being too niche or too "crunchy" or hippie to rest. Pycnogenol and aloe vera double down on these soothing antioxidant properties and make up the cleanser's Calming Complex, together with veteran do-gooders vitamin A, C, and E.
The bottom line? It worked for inflammation and redness and didn't give our skin that all-too-familiar tight feeling after rinsing. A great gateway product to the world of CBD beauty products, it definitely did away with any preconceptions.
11. Youth To The People Superfood Cleanser
Best vegan cleanser
Specifications
RRP: $36/£25
Type: Foaming gel
Texture: Clear gel
Target issues: Oiliness, blemishes, dullness
Ingredient callouts: Kale, spinach, green tea, alfalfa, vitamins C, E, and K
Fragrance: Yes
Reasons to buy
+Clean, satisfying lather+Straightforward green ingredients+Great for a thorough cleanse+Vegan; gluten- and cruelty-free+Delicate scent
Reasons to avoid
-Not the best for dry skin-Scented
Never mind that it reads more like a smoothie recipe or that it has a nearly a quarter of a million (!) likes on Sephora—this award-winning cleanser edged out all vegan/accidentally vegan facial washes on-shelf. Marketing itself as a "green juice for your face," it's not surprising that a lot have taken to this clean, detox-inspired approach to daily facial cleansing, as it certainly offers up a rather satisfying lather and washing experience. On the whole, we'd be hard-pressed to find anything we don't like about it, as from initial application to final rinse, it does as promised: remove impurities in a thorough yet gentle way via its cold-pressed "superfood" antioxidants, while also deep-cleaning pores, removing makeup, and keeping your natural pH levels balanced. That's a lot to have expected from everyday salad staples like spinach and kale found in your run-of-the-mill spring green mix, but here we are, fresh-faced and excess sebum-free.
As it's targeted for pretty serious pore de-gunking, we found our combination to dry skin a tad tight after the rinse; on other oilier occasions, it worked perfectly. Perhaps taking too much of a cue from its namesake, it might be best suited for times your skin needs a bit more detoxification than normal, like after a night out with a full-on face of makeup, or at those blemish-prone times in your cycle. Combination to oily skin types might also be best suited to this wonderfully clarifying face wash.
Scent-wise, it's expectedly light and herbaceous, which is another feather in this charmingly straightforward cleanser. Try to request for a sample if you're on the fence; if you're otherwise ready for a greener vegan alternative, we believe this is a good place to start.
12. Inward Agas ACue Cleansing Foam
Best Korean cleanser
Specifications
RRP: $19/£13
Type: Foaming cream
Texture: Lightweight cream
Target issues: Redness, oiliness, acne
Ingredient callouts: Agastache rugosa (Korean mint), centella asiatica, acanthopanax senticosus root, AHA, BHA (salicylic acid)
Fragranced: None added
Reasons to buy
+Unique formula that calms irritation, yet thoroughly cleanses pores to prevent acne+pH-formulated to match natural skin pH (~6.7, mildly acidic)+Satisfying lather and rinse+Pleasant mint scent +Paraben-, sulfate-, alcohol-, silicone-, artificial fragrance-, dye-, and essential oil-free
Reasons to avoid
-Not formulated for dry or sensitive skin
Despite having no synthetic fragrance, the first thing that delights about this unusually diplomatic cleanser is its fresh, faint spearmint scent. The next thing that impresses is the fact that it's formulated for both sensitive and acne-prone skin, two skin types that usually require completely opposite approaches to balance. Never the twain shall meet? Well, not anymore: Leave it to K-Beauty innovation to find that happy balance in the form of agastache rugosa (hence the name "Agas") or Korean mint, which, when combined with centella asiatica a.k.a. cica, helps calm irritation while still maintaining a thorough, complete cleansing experience—with lather!
Now on to the third remarkable aspect of the wash: its acne-fighting properties. This comes in via AHA and BHA/salicylic acid, which exfoliate dead cells and remove blemish-causing impurities and build-up.
Some reviews say the formula is best suited to those already in acne-prone territories, as a daily SA wash might be too much for balanced to dry skin types. We personally like this quirky two-pronged approach to a face wash (sensitive skin types get blemishes too!) and if you're one of those looking for a bit more oomph in your everyday cleanser, or are perhaps looking to incorporate skincare acids into your regimen for the first time, this might be the perfect starting point.
13. Elemis Pro-Collagen Cleansing Balm
Best cleansing balm
Specifications
RRP: $64/£45
Type: Cleansing balm
Texture: Soft, oily balm
Target issues: Dryness, dullness, aging
Ingredient callouts: Elderberry oil, starflower oil, padina pavonica, Optimega Oils, lavender oil, chamomile oil, and eucalyptus oil
Fragranced: Yes
Reasons to buy
+Excellent at removing makeup+Superior softening and glow-inducing results+Collagen-supporting ingredients+Visible results upon first use; "Botox in a jar"+Great for most skin types+Spa-like experience with washcloth method
Reasons to avoid
-Can feel oily when applied-Pricey-Scented
She's a classic for a reason! Elemis Pro-Collagen Cleansing Balm is the luxury balm we cheat on, but come sheepishly crawling back to each and every time (and wait with bated breath during Prime Day for). Despite the fact that it feels quite oily in the tub and as it's applied, the consistent and visible results are enough to shut down any qualms we have about the 60-odd seconds we have it on our face.
Initially, it takes a cleansing oil approach to remove makeup, and you'll surely see all traces of mascara and eyeshadow, even the best foundation, melt away with each rub. Emulsified with water and it becomes completely lightweight and liquid, to the point that a direct rinsing with water isn't even its recommended removal method. The best way, they say, is to use a warm washcloth (and for $64, they gladly provide this in the box). We're also not the biggest fans of this abject fussiness—who on earth wants to wipe melted makeup off their face instead of washing it off?—but are completely willing to swallow our pride when faced with those undeniably amazing results. "Botox in a jar" and "spa in a pot" are only a few of the many (many, many) hyperbolic reviews that we've come to believe are not exaggerations in the slightest.
Glowing, supple, super soft skin that somehow keeps balanced even after a full day under makeup is just one way to describe it. Succinctly, we're better off saying it's like a DIY pro facial. The approach is certainly comparable, with the brand even suggesting it be left on the face as a facial mask in manner of a weekly treatment.
The star of the show is the elderberry (see: Biossance), which in this formulation is included in oil form. High in essential fatty acids, it helps keep skin healthy and nourished, while starflower oil helps with skin metabolism, i.e. cellular turnover and optimal collagen production. Add-ons like padina pavonica, plus a slew of other oils give potent moisturization, which you will definitely see even after first use. Oh, and just to up the ante, they also have a rose-scented variant that is, of course, very much rose-scented, yet uncloyingly so. Yes, it's expensive. Yes, it's also most certainly fabulous.
14. Glossier Cleanser Concentrate
Best cleanser for dull skin
Specifications
RRP: $20/£14
Type: Foaming gel
Texture: Lightweight transparent gel
Target issues: Dullness, rough texture, enlarged pores
Ingredient callouts: Grape ferment, grape extract, lactic acid, malic acid, niacinamide, chamomile flower water, calendula extract, passionfruit extract, amino acid surfactants
Fragranced: No
Reasons to buy
+Clean, frothy cleanse without sulfates+Brimming with antioxidants+Gentle yet acid-forward; no sting+Dermatologist-tested+Vegan; fragrance- and cruelty-free
Reasons to avoid
- May not be best for very sensitive skin
We would be remiss to not tout the luxe-looking yet accessible Glossier Cleanser Concentrate as pretty revolutionary. Admittedly, it borrows tech from established great skincare tenets (ferments, calming plant extracts, sulfate substitutes) but the genius lies in its curation. The innovative gel applies very unassumingly onto skin—it transforms into a relatively low-key, "latte-like" froth once water hits, and rinses off so neatly, it's almost thrilling; you'd be forgiven for thinking there was anything more to the concoction than pure water.
The lightbulb moment comes when you realize, post-cleanse, that where uneven texture, enlarged pores, and dullness used to be, now softness and radiance has taken over, without any telltale tightness expected of an acid-forward face wash. Its fermented blend also does its work behind the scenes—again, we mean no scent, no sting, no trace of any "powerful" work at play—as does its calming and moisturizing ingredients of chamomile, passionfruit, and calendula, which we're also assuming work overtime to make sure any redness and irritation is nipped in the bud.
Top marks for chic delivery of highly potent ingredients, and being Glossier, you best believe the recyclable glass bottle is also #shelfie-worthy in its own right.
15. Caudalie Vinoclean Instant Foaming Cleanser
Best foam cleanser
Specifications
RRP: $28/£20
Type: Lotion-to-foam cleanser
Texture: Airy whipped cream
Target issues: Dryness, redness
Ingredient callouts: Grape water, chamomile, sage extract
Fragranced: Yes
Reasons to buy
+Featherlight, airy foam offers a refreshing cleanse+Dermatologist- and ophthalmologist-tested+Vegan; paraben-, sulfate-, phthalate-, silicone-, PEG-, and phenoxyethanol-free+Free of animal-derived ingredients+Vinoclean range is committed to zero-waste packaging by 2022
Reasons to avoid
-Astringent properties might not be best for very sensitive skin-Scented
Caudalie Vinoclean Instant Foaming Cleanser is a purely vegan formula that now boasts 97% natural origin ingredients. Sulfate- and soap-free, it's a gentle, natural, and eco-conscious product that doesn't skimp on efficacy. Sage extract takes care of cleansing and clarifying skin of excess oil as well as tightening pores, while chamomile soothes and paves the way for green grape's radiance-boosting properties. It is, in fact, this exceptional moisturizing and dullness-blasting aspect that keep users faithful to the Vinoclean range, which is pretty popular for imparting a nice, well-toned glow without any tightness or irritation.
Despite the reputation of foaming cleansers as a more drying formulation, that isn't the case with this fan favorite, which gives a satisfyingly thorough yet respectful cleanse. The sublime whipped-cream texture is a fun departure from your regular pump foam and makes us actually look forward to the next time our faces need a proper wash. Lastly, its commitment to zero-waste packaging by 2022 only gets us more on board.
woman&home thanks Dr. Paru Chaudhari and Dr. Justin Gordon, both of KitavaMD, for their time and expertise.
Eunice Lucero-Lee is the Beauty Channel Editor for woman&home. A lifelong creative writer and beautyphile, she graduated from De La Salle University in 2002 and was hired a year later to front all beauty coverage for Pink Magazine, a teen lifestyle publication, after submitting a page-long thesis on why Stila was the best brand to come out of the Aughts. She was hired an hour later.
Her writing—which has since then expanded to cover pop culture and astrology, both equal passions—led her to spearheading columns in Chalk Magazine, K-Mag, Metro Working Mom, and SugarSugar Magazine. Upon receiving her stripes at New York University's Summer Publishing Institute in 2008 she was immediately headhunted to work as the Beauty Editor, thereafter Managing Editor of Stylebible.ph, the digital home of Preview, the Philippines' best-selling fashion magazine, where she also did double-duty as Associate Editor of the print edition.
It was during this stint that the hallyu wave started taking hold and when she was tapped to co-found Sparkling, Asia's first-ever English K-Pop print magazine. Originally planned as a one-off, the project became a runaway hit and saw her taking Korean classes on the weekends for three years, as she found herself frustrated by the lack of breadth translators provided for celebrity profile coverage. She was Editor-in-Chief until her move to New York in 2013. The now-iconic magazine has remained in publication since 2009 due to massive fan support.
A beauty, astrology, and pop culture obsessive and insider for over 18 years, Eunice is an internationally published editor (and now certified astrologer) whose work has been featured in publications such as Cosmopolitan, Esquire, and The Numinous, among many others. The former Editor-in-Chief of All Things Hair and a (very) proud cat mom, she spends her time in Manhattan figuring out the correct Pilates-to-sushi ratio, obsessing over celebrity natal charts, luxury skincare, and Scandi-noir crime procedurals, as well as finding the perfect K-Pop vid to save the day. She can still order drinks perfectly in Korean. Find her on Instagram @eunichiban.