Lorraine Kelly Shares Support For Ovarian Cancer Fight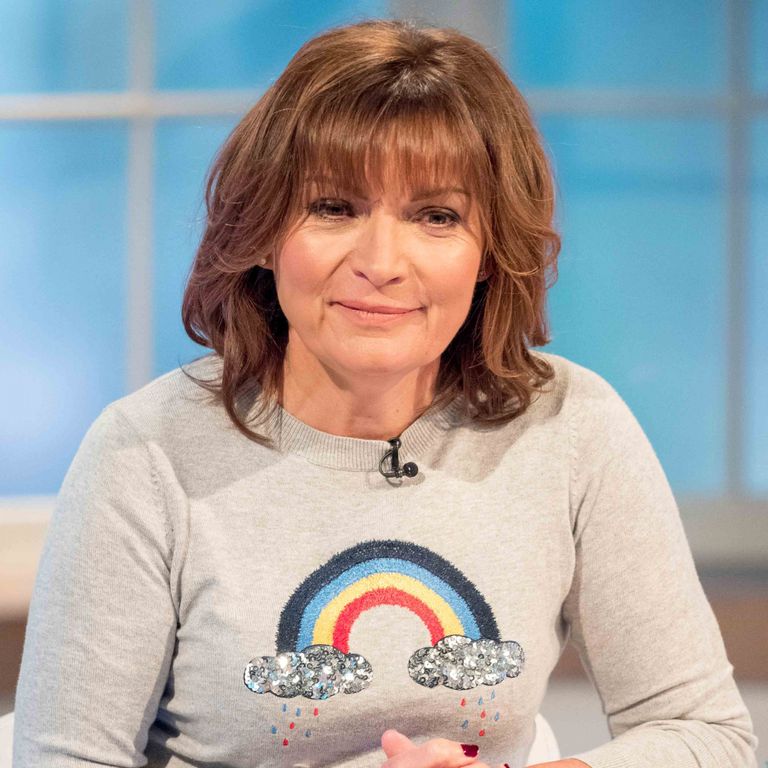 Live on her morning shows, Lorraine Kelly has never been one to shy away from difficult topics - discussing everything from HIV to the menopause.
She's continually used her voice to shine a light on important issues - and now, she's turning to the fight on ovarian cancer.
All throughout March, Lorraine is supporting the Eve Appeal's Make Time for Tea campaign.
The women's cancer research charity urges people to hold events throughout the month, such as bake sales and get-togethers, to raise money for the appeal.
And it's clearly something Lorraine Kelly feels passionate about, pledging her keen support for the important campaign.
MORE: Lorraine Kelly Admits Confusion Over Starting The Menopause, And How It Left Her Feeling 'Flat'
She said, "About 7,400 women are diagnosed with ovarian cancer every year in the UK. That is 20 women every day.
"Sadly, of those diagnosed, 11 will die every day. These statistics are shocking and need to be changed."
Explaining her involvement in the campaign, she said, "That is why I've decided to support women's cancer charity The Eve Appeal and its Make Time for Tea campaign.
"As the ambassador for this year's campaign, I'm encouraging everyone to Make Time for Tea. Host your own tea party or bake sale to support this worthwhile cause."
Lorraine has long been an advocate of ovarian cancer research, after admitting how tricky it can be to diagnose.
In a past interview, she said, "It is the silent killer and the symptoms are so difficult to spot sometimes."
She continued to discuss how important it is to get checked.
"Often you will go to the doctors and there is nothing wrong and that is fantastic. But what is great is when women say to us, 'I found something, I went to the doctors and I'm so relieved', or 'I found something and yes, I do have cancer, but actually I am winning the fight because I caught it early enough.'"
Her open discussion of difficult health topics is clearly something Lorraine feels proud of - and rightly so. Reflecting on her career so far, she praised her old morning show, Daytime, for shining a light on the tough issues before anyone else.
Speaking to the Express when the show was still airing, she said, "It [was] real strength of the show.
"Before anybody else was talking about cancer, HIV or prostate cancer or anything like that, we were doing it. Where would you get a live examination of a bloke checking his bits out? Daytime."
If you'd like to get involved with the Eve Appeal's Make Time for Tea campaign, visit the website here.
It's certainly a very worthy cause.