The brilliant home product you need to buy this Black Friday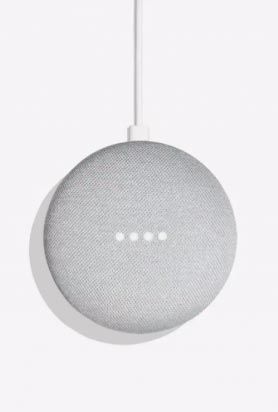 By Amy Hunt
This Black Friday, knowing which deals are actually a great, money-saving option can be tricky.
While deals are being offered on almost every website, it's understandable to feel a little overwhelmed about what - and what not - to buy.
But never fear, because we have done the work for you, and figured out one of the best deals out there at the moment.
Technology can always be relied upon as a great bargain during the Black Friday sales, as it's guaranteed to be the same, quality item it always is - just at a fabulously, lower price!
And one of the best items on sale at the moment is theGoogle Home Mini Smart Speaker,the voice-controlled virtual assistant.
Ask the Google Home Mini any questions you need answering - including 'When is my first meeting tomorrow'? - and you'll get the answers quickly, after syncing it to your device.
The Google Home product can also give you much-needed reminders about important events, or even deliver you with informative news updates.
You can also play your favourite music from the device without even moving from your comfy spot on the sofa - simple ask it what to play, and voila!
BUY the Google Home Mini Smart Speaker HERE.
Have you invested in any Black Friday deals?